Disclosure: This year I am serving as an ambassador for the Arkansas Soybean Promotion Board. All opinions are my own. #ARSoyStory #ARSoySupper #themiraclebean
November is Arkansas Soybean Month in Arkansas, but we get to celebrate what soybean production brings to our state all year long. Arkansas ranks 10th in the nation in the production of soybeans. That's a big deal, y'all.
Soy finds its way into an amazing number of products: vitamins, pet food, milk substitutes used for animals, glycerine, cosmetics, soaps, and craft materials just to name a few. It is not an understatement to say that soy is in just about everything these days. From prepared foods to infant formula to tires—soy's there.
The healthy benefits of soy in foods are being highlighted through the Arkansas Soybean Promotion Board's Kitchen|Fields Table Tour, now in its third year. "Used to complement and enhance many food products, soy provides a high-quality source of protein with very little saturated fat. For twelve years, the American Heart Association has recognized soyfoods for their role in an overall heart-healthy diet." (https://www.themiraclebean.com/soy-at-home/health-benefits/). Gary Sitzer, chairman of the Arkansas Soybean Promotion Board and a fourth-generation farmer from Weiner said, "We created Arkansas Soybean Month to educate Arkansans about the more than 90-year history of soybeans in Arkansas. We are proud of the work by our state's soybean producers and this month is one of the many ways we promote them and all facets of the industry."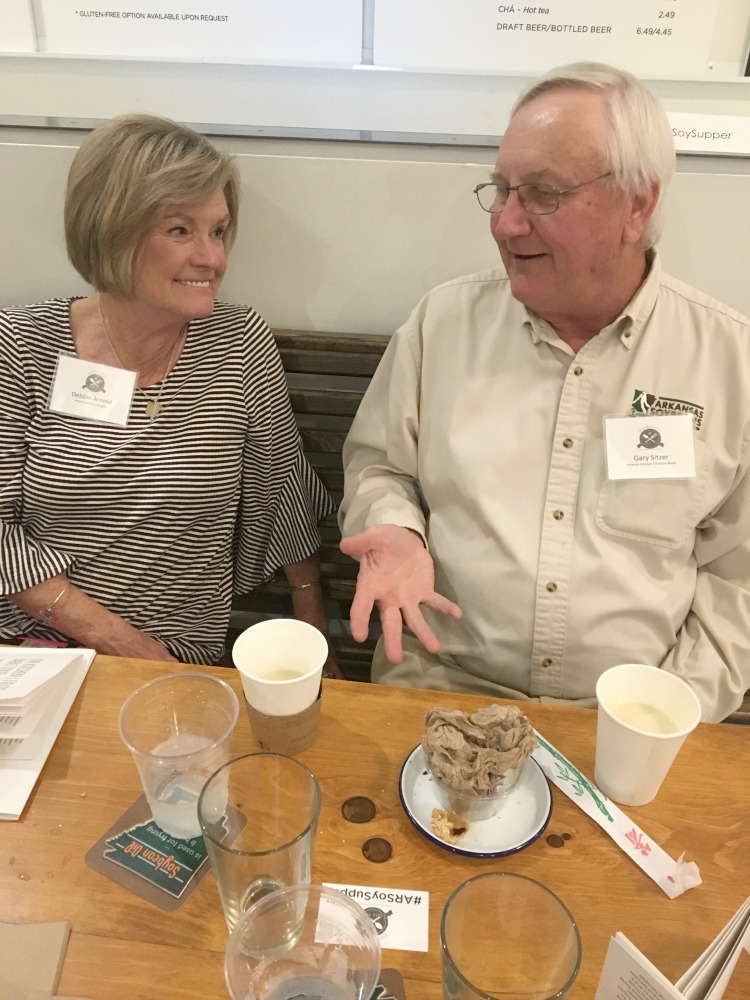 As an ambassador for the Arkansas Soybean Promotion Board, I am excited to be able to share the #ARSoyStory with you this year. The Arkansas Soybean Promotion Board consists of soybean producers nominated by various producer organizations within Arkansas and appointed by the governor. It was established to improve the sustainability and profitability of the soybean industry in Arkansas.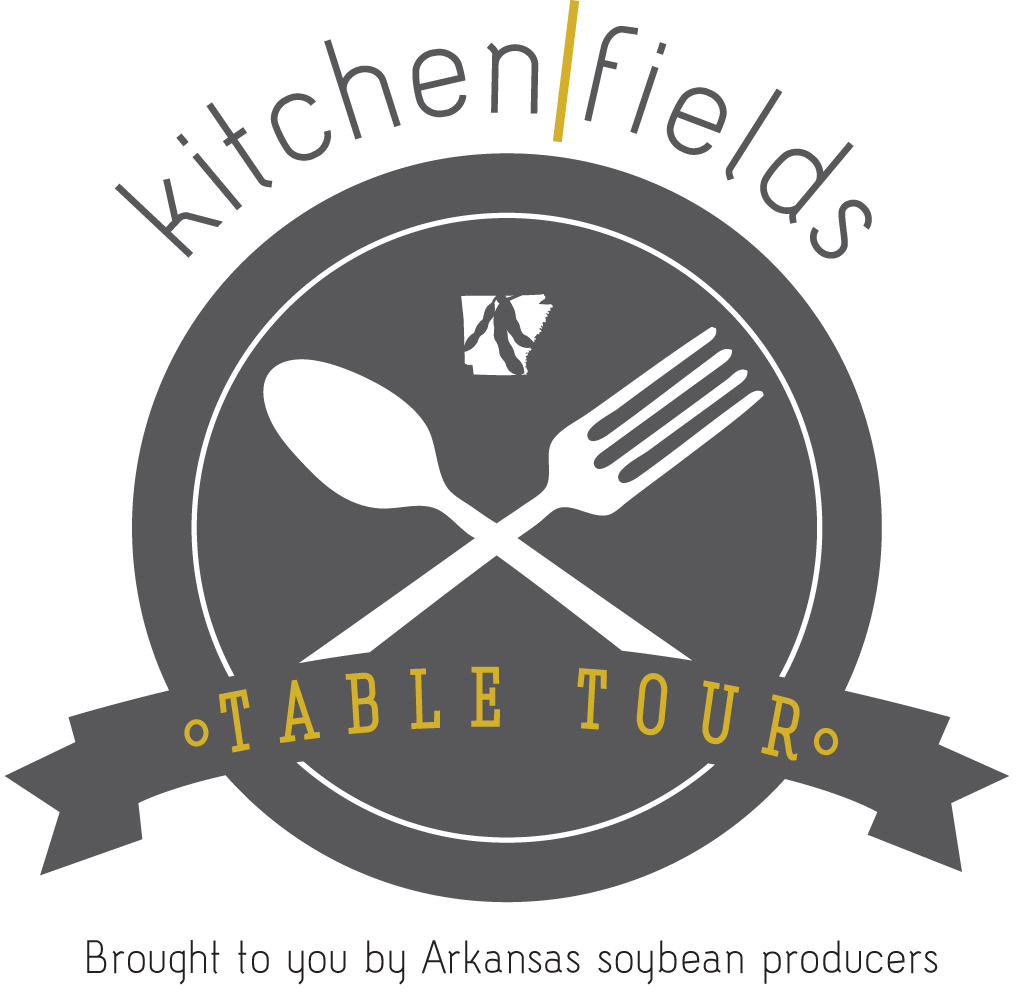 Several Arkansas-based restaurants are participating in the Kitchen|Fields Table Tour, including Three Fold Noodles and Dumpling Company in Little Rock where I recently attended a kickoff dinner celebrating Arkansas Soybean Month. Three Fold is now in its absolutely gorgeous new location at 611 South Main. The Board launched the tour in 2015 to encourage Arkansans to eat more soy foods an soy-fed protein, such as pork, beef, turkey and chicken. Returning in January, the tour will serve soybean-inspired dishes with a new restaurant each month through June.
I'll keep you posted.
Upon arrival at Three Fold Noodles + Dumpling Co., we enjoyed Braised Edamame and Stir-Fried Peanuts. Edamame, immature soybeans, are a favorite of ours.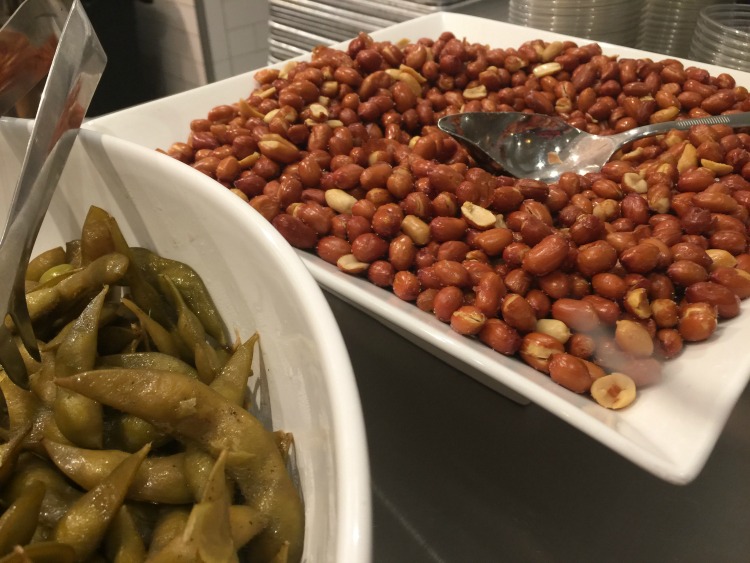 Then there was Soybean Hummus with Fa Gao + Spicy Pickled Cucumbers. Incredible! I may have tried to lick the bowl. Don't tell anyone, y'all. I get to go in and learn to make this amazing dish with Liza Zhang, owner of Three Fold. Then I'll be sharing it with you on Tuesday, November 28, on THV 11 This Morning. You don't want to miss it, y'all. Tuesday. 6:15. AM. Be there!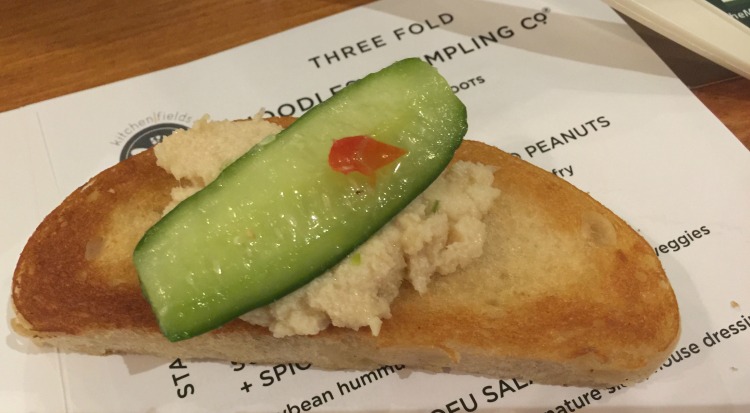 The Nan Gua + Tofu Salad was not only beautiful on the plate but was even more delicious in my tummy! I loved its freshness and lightness. It was full of pumpkin, tofu, veggies, Three Fold's signature slaw and was dressed with their house dressing.
And then there was pork belly. Y'all pork belly on bao buns is one of my fairly new-found heavenly bites. Three Fold's Pork Belly with Tofu + Mo (pork belly, tofu with red braising sauce and steamed buns) was a mouthful of yum.
Even the dessert was soy based. Dou Jiang + Jiang Dui or House-made soy milk with sesame balls had just enough sweet without being too sweet.I'm hoping you get the chance to enjoy these as well.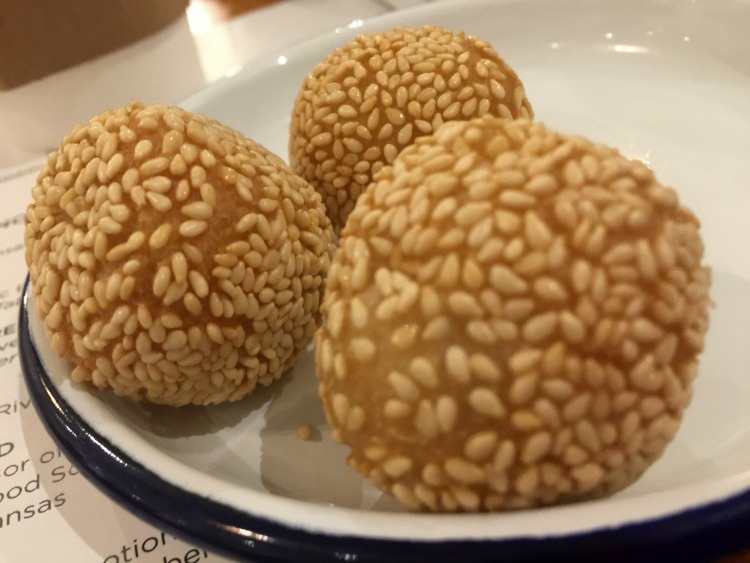 Feature photo courtesy of Delta Moxie.
Be sure to check out Three Fold Noodles and Dumpling Company when you're in Little Rock. Thank them for their support of our Arkansas soybean farmers and producers.
THREE FOLD NOODLES + DUMPLING CO.®
+501 372 1739 | +501 372 1811
Twitter: https://twitter.com/eat3fold
Instagram: https://www.instagram.com/eat3fold/
Facebook: https://www.facebook.com/eat3fold/
EAT3FOLD@GMAIL.COM
611 S MAIN ST., LITTLE ROCK AR 72201