It's so easy to make your own pumpkin pie spice, y'all. Once you do it, you'll wonder why you ever paid over $4 a bottle (a tiny one at that) for the stuff! I mean, common sense does get ahold of me occasionally.
Pumpkin pie spice and apple pie spice use some of the very same spices in their combinations. I do not include cardamon in my pumpkin pie spice although I have seen some recipes that include it. Cardamom is a spice that originated in India, Nepal, and Bhutan. It is regarded as the Queen of Spices and is one of the most expensive spices, ranking third, the first and second being saffron and vanilla, respectively. It only takes a small amount of cardamon in any recipe as it can become overpowering.
If you are a pumpkin fan like I am, you'll readily use this easy-to-make spice mix throughout the fall and holiday seasons. It makes just enough to last me through those without thinking about carrying any over, which we all know is NOT the thing to do with spices, right?
Hint: When you purchase spices, use a permanent marker to date the container when you bring it home from the market. As you clean out your spice cabinet every 6-9 months, toss those that are past the clean-out date. The flavor will have diminished and you won't get the benefit of its essence. Be sure to keep your spices away from light and heat as well.
There are some spices such as cinnamon, nutmeg and allspice, I purchase in bulk seasonally because I use so much of them while making Gary's Famous Pumpkin Bread, fruit butters and holiday cooking overall. I keep those in the freezer except for the smaller containers I keep in the spice cabinet.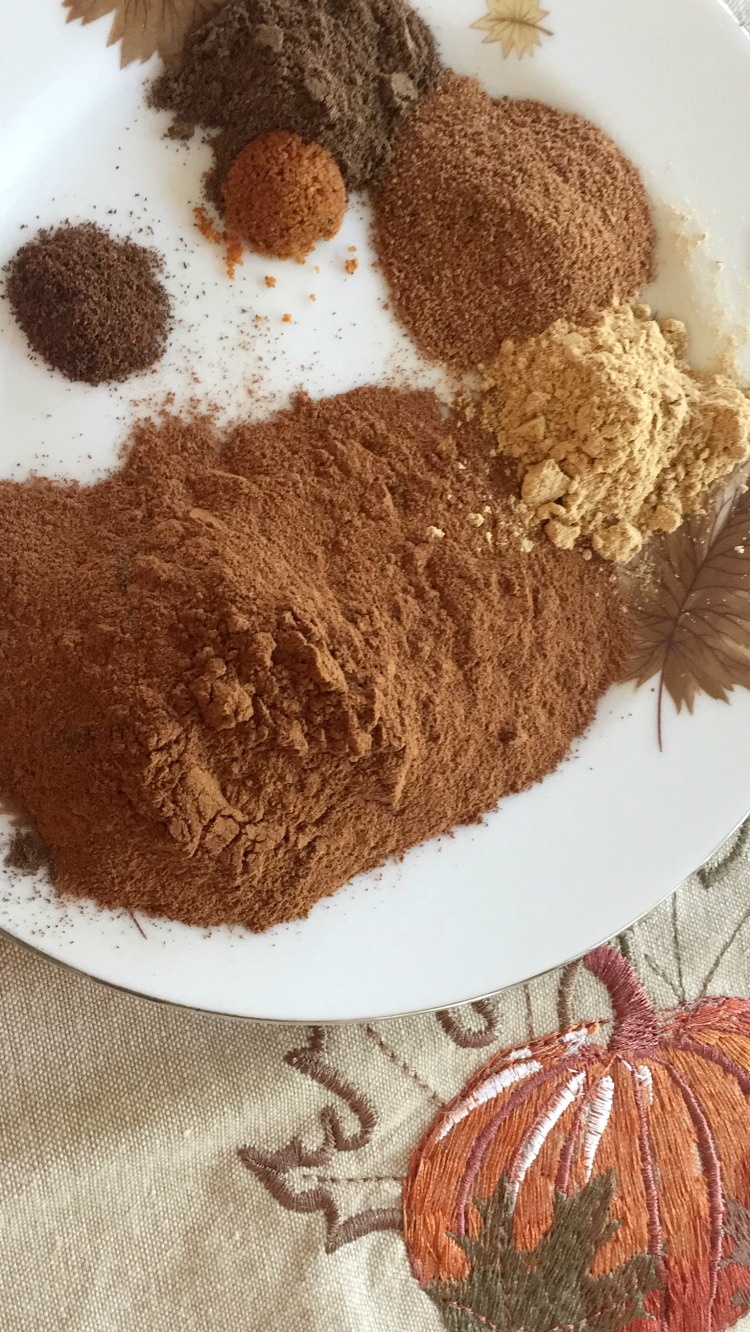 I must confess at this point that I do have a bottle of saffron that is approaching 50 years old. Yep, I do. The thing is, it was in a gift set we got when we married, and I've kept it all these years for sentimental reasons. I had no clue as a young bride how to use it. Now that I do, well…it's more valuable to me as a memento, I suppose.
This week's THV11 is all about baking with fall fruits. I hope you will tune in to see what goodies I'm bringing to the table.
Kitchen Basics: Pumpkin Pie Spice
Ingredients
3 Tablespoons ground cinnamon
2 teaspoons ground ginger
1-2 teaspoons ground nutmeg (fresh is best)
1 - 1 1/2 teaspoons ground allspice
1/2 - 1 teaspoon ground cloves
Instructions
Whisk all ingredients together and store in an airtight container away from heat and light. Use within 9 months.
Notes
This will make approximately 1/4 cup.
https://diningwithdebbie.net/2017/10/09/kitchen-basics-pumpkin-pie-spice/
DiningWithDebbie.net. All Rights Reserved.