So I'm working on my October 10 THV11 segment (Skipped September. It's a long story.) which is going to feature apples since it's apple season in Arkansas. I know everyone is on the pumpkin and pumpkin spice kick right now which I certainly will enjoy my share of those, but I think apples and pears are too often overlooked.
I'm all about equal time and attention, y'all.
I've been making my own apple pie spice for sometime now especially since it and pumpkin pie spice got so dang costly. It's as easy as pie (See what I did there?) to make. And you can adjust the spices to suit your personal tastes. I happen to like cardamon and ginger in mine, but you could certainly leave those out if you prefer.
The absolute essentials are cinnamon, nutmeg and allspice. Where you go from there is up to you.
I'll be using this in several of the items I'm preparing for the show so keep checking back here to grab those. If you're an early bird, you can also catch me on THV11 This Morning on October 10 at 6:15. Those segments are also available online. Just search under to local tab and go to This Morning.
So what are you planning with your apples this fall? I'd love to share your inspiration.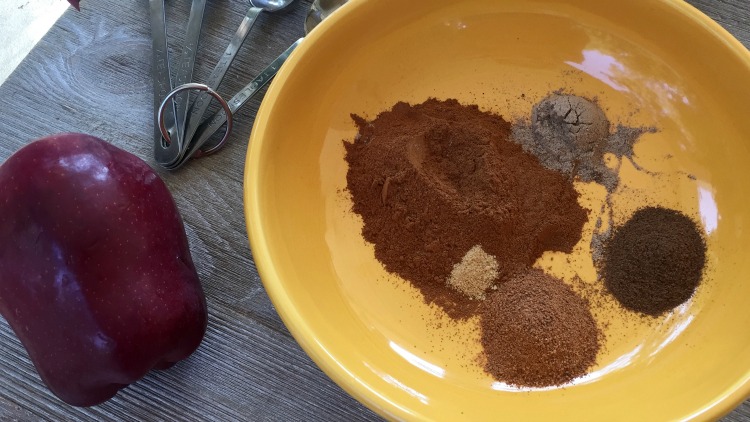 Homemade Apple Pie Spice Mix
Ingredients
3 Tablespoons ground cinnamon
2 teaspoons ground nutmeg
1 teaspoon allspice
1 teaspoon ground cardamon, optional
1/2 teaspoon ground ginger
1/2 teaspoon mace, optional
Instructions
In a small bowl, whisk together all ingredients until well blended.
Store in a cool place in a jar with a tight fitting lid. Use within 6 months for best results.
https://diningwithdebbie.net/2017/09/25/kitchen-basics-homemade-apple-pie-spice-mix/
DiningWithDebbie.net. All Rights Reserved.