100 Amazing Peach Recipes
Disclosure: When I stopped by to pick peaches in preparation for my Tuesday segment for THV11 This Morning, my friends at Peach Pickin Paradise in Lamar wouldn't let me pay for them. They're just nice folks that way. Ya'll go pay them a visit. And tell 'em I sent you. You can thank me later. All opinions here, as always, are my own. I'm always opinionated.
Okay, ya'll. I may have a little obsession going on here. But I love, love peaches—especially our Arkansas peaches. I've been researching them for my next segment on THV11 This Morning on July 14, and I obviously have found "just a few" ideas for that.
I find it so hard to narrow down the dishes that I prepare for those segments, not wanting to leave out the many, many ideas I'd love to share. Unfortunately, they don't give me a full 24 hours to broadcast. (Ya'll could write them and maybe correct that!)
So, here's a few of the best that I've come across and have or will be trying. I'll also be sharing some family favorites from my friends at Peach Pickin Paradise (@treeripepeach) in Lamar. They have an unbelievable UPick farm that you really should go visit. The crop is gorgeous and plentiful this year and includes so many different varieties of peaches and nectarines that I want to go pick each time another one comes into season.
Maybe I'll just do that since I seem to have acquired a few new favorites. Like 100 of them.
Somebody should stop me.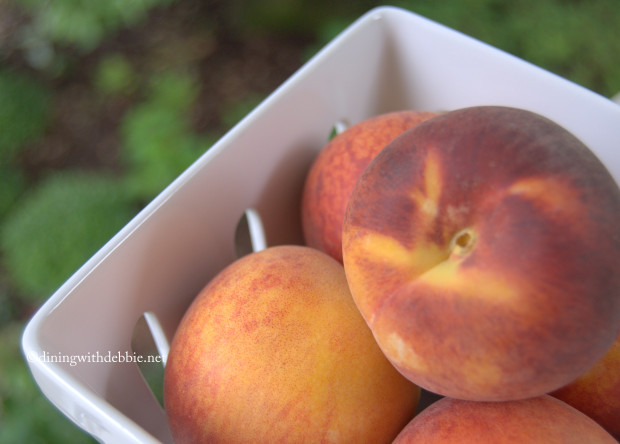 Arkansas has several UPick farms. You can locate those easily here and here. And you should give this hint about peeling peaches from Pork Chop Tuesday a try. It makes the task so much simpler!