So, you know those peanut butter cup cookies we have all made and loved? And eaten. And eaten again because they are so dang delicious.
Well, take that same idea and make these Dark Chocolate and Candy Cane Cookies. You'll be so glad you did. They are beyond easy and just as beyond delicious!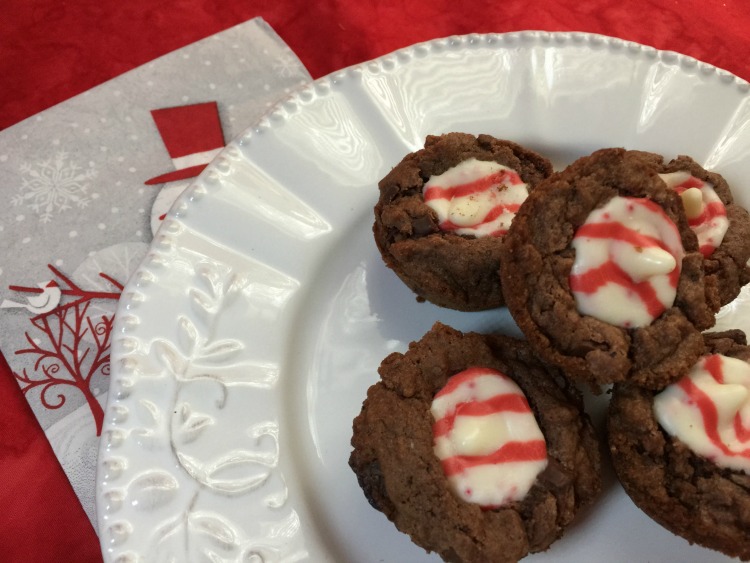 Especially if you are a chocolate – peppermint lover like I am.
That peppermint-mocha creamer? I let myself get sooooo hooked on that stuff, y'all. I seriously had to get over that!
Williams-Sonoma Peppermint Hot Cocoa. Yep. They created that stuff just for me. Did you know that? Or you can make your own like I finally did with this Best Peppermint Dark Hot Chocolate Mix.
My love affair with these Intensely Dark Chocolate Peppermint Brownies is more than a mere infatuation. If you can find them, use the Dark Chocolate Peppermint Cookie Dough like I used one time. I'm not sure it's made any longer though.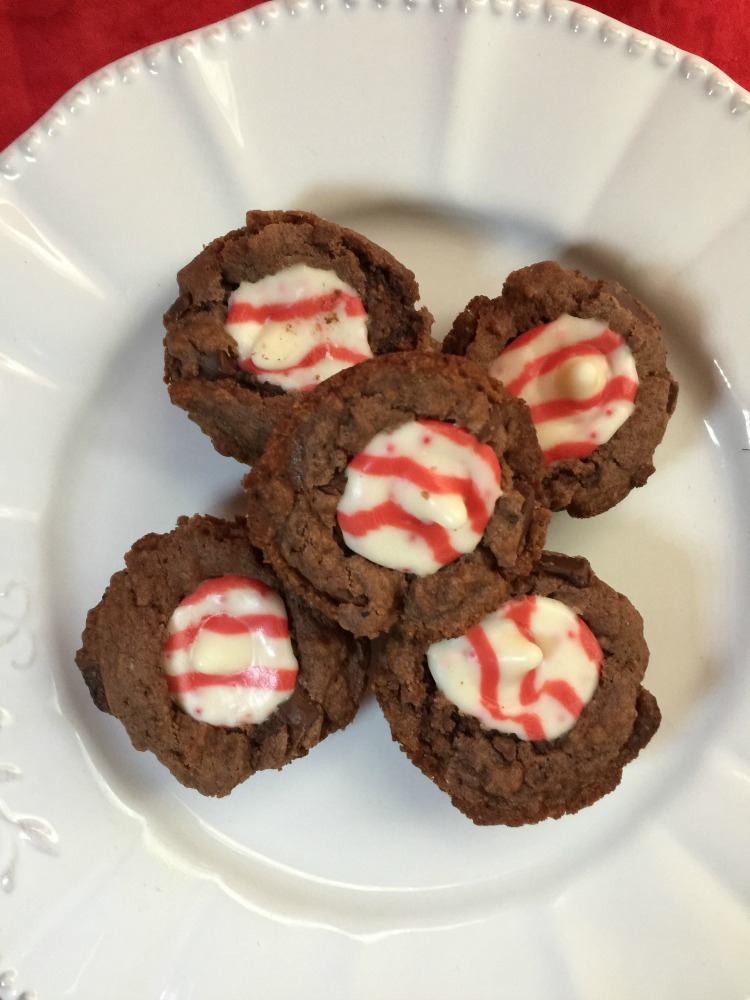 Super Easy Dark Chocolate Candy Cane Kiss Cookies
Ingredients
1 16.5 ounce package refrigerated dark chocolate cookie dough (with chips, if possible)
24 Hersey's Candy Cane Kisses
Instructions
Preheat the oven to 350 degrees F.
Lightly spray mini muffin tins with Baker's Joy.
Slice the cookie dough into 1-inch-thick slices, then into quarters. Place one quarter into each cup of a mini muffin pan.
Bake for 9 to 11 minutes.
While the dough is still warm, push a candy cane Kiss into each muffin cup and let cool in the pan. When the cookies are cool, use a spoon or fork to remove them.
Notes
These cookies are more like brownies bites than cookies.
https://diningwithdebbie.net/2017/12/06/so-easy-dark-chocolate-candy-cane-kiss-cookies/
DiningWithDebbie.net. All Rights Reserved.