Disclosure:This post is sponsored by InComm for Walmart as part of the #SaveMoneyGiveBetter2017 Campaign. All opinions are my own.
THE GIVEAWAY IS NOW CLOSED. CONGRATULATIONS TO JAYME HENDRIX!
We all like to receive gifts, right? Well, I have one for you that you can use to splurge on yourself, or you can turn around and gift it to someone else. This is one gift you can honestly regift and it be well received.
STAY TUNED:)
Have you seen the huge gift card display at your local Walmart? I mean. You really can't miss it, y'all. Look for it up front around the registers. It'll be all festively decked out with a huge red bow on top and there will be literally hundreds of gift card options for you to consider.
How about one of these:
• Regal Cinemas – $25 Gift Card (Free Drink w/ Purchase of a Large Popcorn)
• Domino's Pizza – $40 Multi-Pack (Buy $40 Gift Card, Get $5)
• Fandango NOW – $50 Gift Card (Free Minion Ornament)
• Apple iTunes – $40 Multi-Pack ($4 off November 1 – December 31)
• Red Robin – $50 Multi-Pack ($10 Bonus Buck Reward)
• Spa Week – $30 Gift Card ($5 Bonus Card)
• Cracker Barrel – $50 Gift Card (Free Peg Game Included)
• Google Play – All Denominations (Get Up to a $50 Bonus in Star Wars: Galaxy
THE POSSIBILITIES ARE ENDLESS, Y'ALL!
I love gifting these because the recipients get to use them in the best way that suits them—not me! I do like to put them with just a little something extra though, something personal. There are so many ways to do that, and you can find those additions at your local Walmart as well. Take a look at some of these:
My grands love watching movies at home when they can curl up on the sofa in their pajamas and cuddly blankets. Of course, there needs to be a big bowl of popcorn nearby. This is one of the gift baskets I created just for them.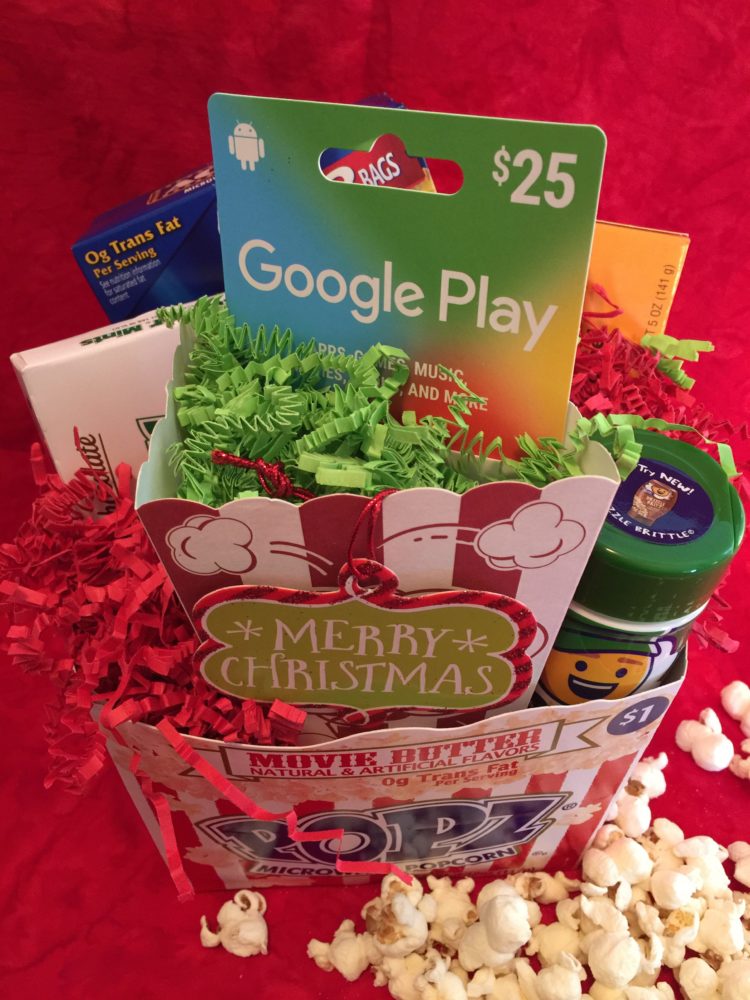 Talya from Grace Grits and Garden is hoping her gifts to her nephew and niece just might influence them to come to Arkansas for college:) Gotta' love the way she threw in some extra incentive with her gift card!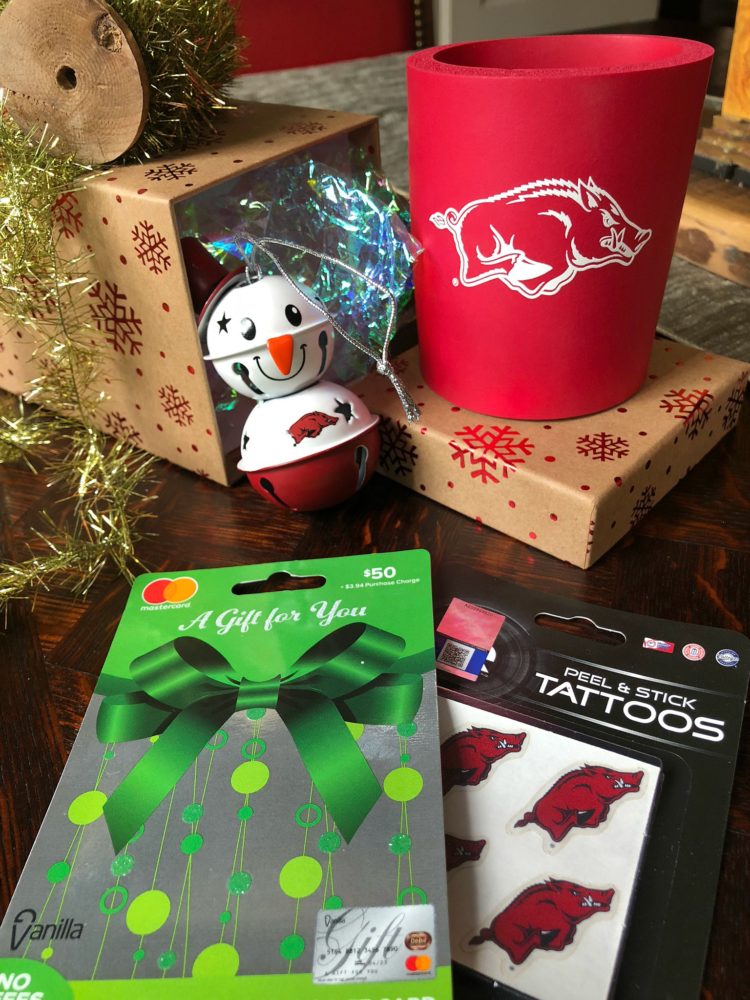 Or how about this sweet one Kelli Davidson of Kelli's Kitchen did for her mom who is a big fan of Cracker Barrel and who meets there regularly with a group of friends? How thoughtful is that! (Check out that amazing pecan cobbler recipe while you're there.)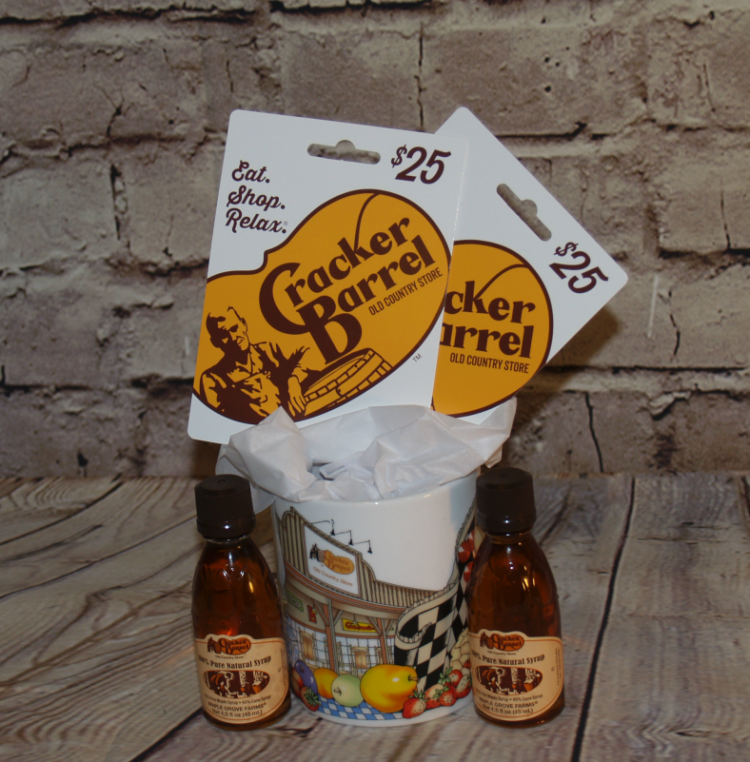 So what's in all of this for you besides helping you take the stress out of your holiday shopping? How about a little gift card from me just for you? Sounds like an excellent idea to me.
What to do if you don't have an Instagram account? Just leave me a holiday greeting in the comments below letting me know that you dropped by for a visit and sure would like a little gift card in your stocking. While you're at it, tag a friend or two to let them know about this giveaway and how gift cards can sure help out with that gift list.