If you're a Vietnamese or Thai pho (fuh) soup lover, you'll just have to excuse my Americanized version. Or, rather you just might enjoy it just as we do!
A true pho starts with a strong broth, but it typically strains out all of the veggies that are used to enhance its flavors. I just don't get that really. I want to keep those in my soup and eat them.
And I think you will as well when you taste one bite of this light, full-flavored soup.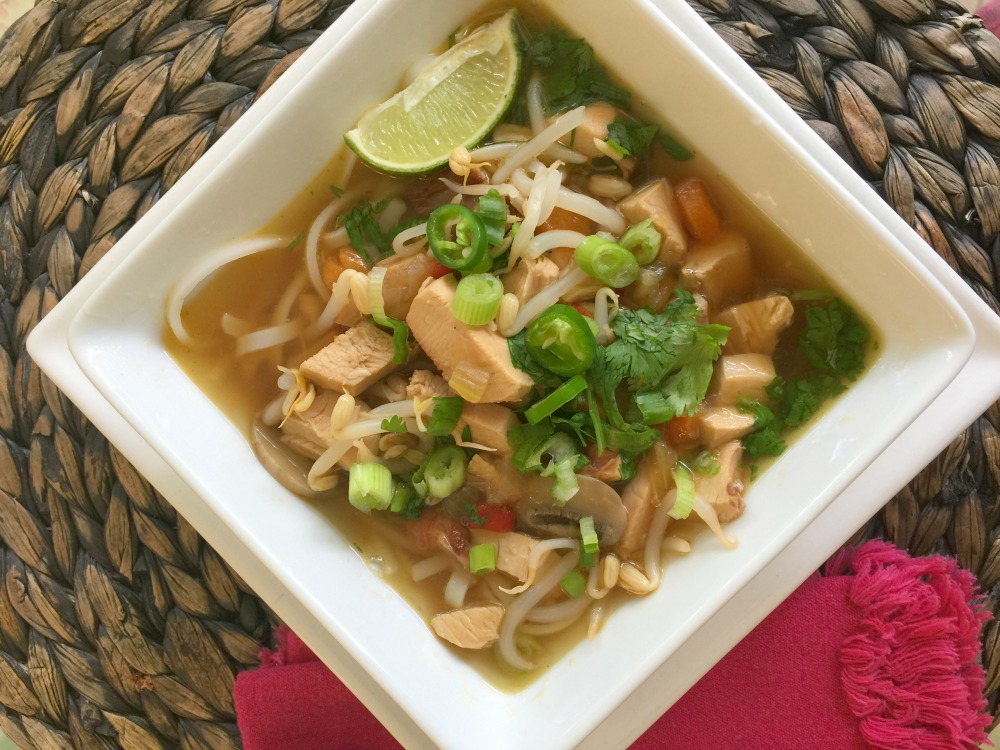 I often use leftover smoked chicken in ours, but you can certainly use leftover deli chicken if that's what you have on hand.
Rice noodles are noodles that are made from rice. The principal ingredients are rice flour and water. The problem with rice noodles is that people tend to overcook them to an absolute mush.
Don't do that. They just need a good soaking in some really hot water. That's it. No additional cooking allowed.
Rice noodles are most commonly sold dried, although you can often find fresh ones in Asian grocery stores. They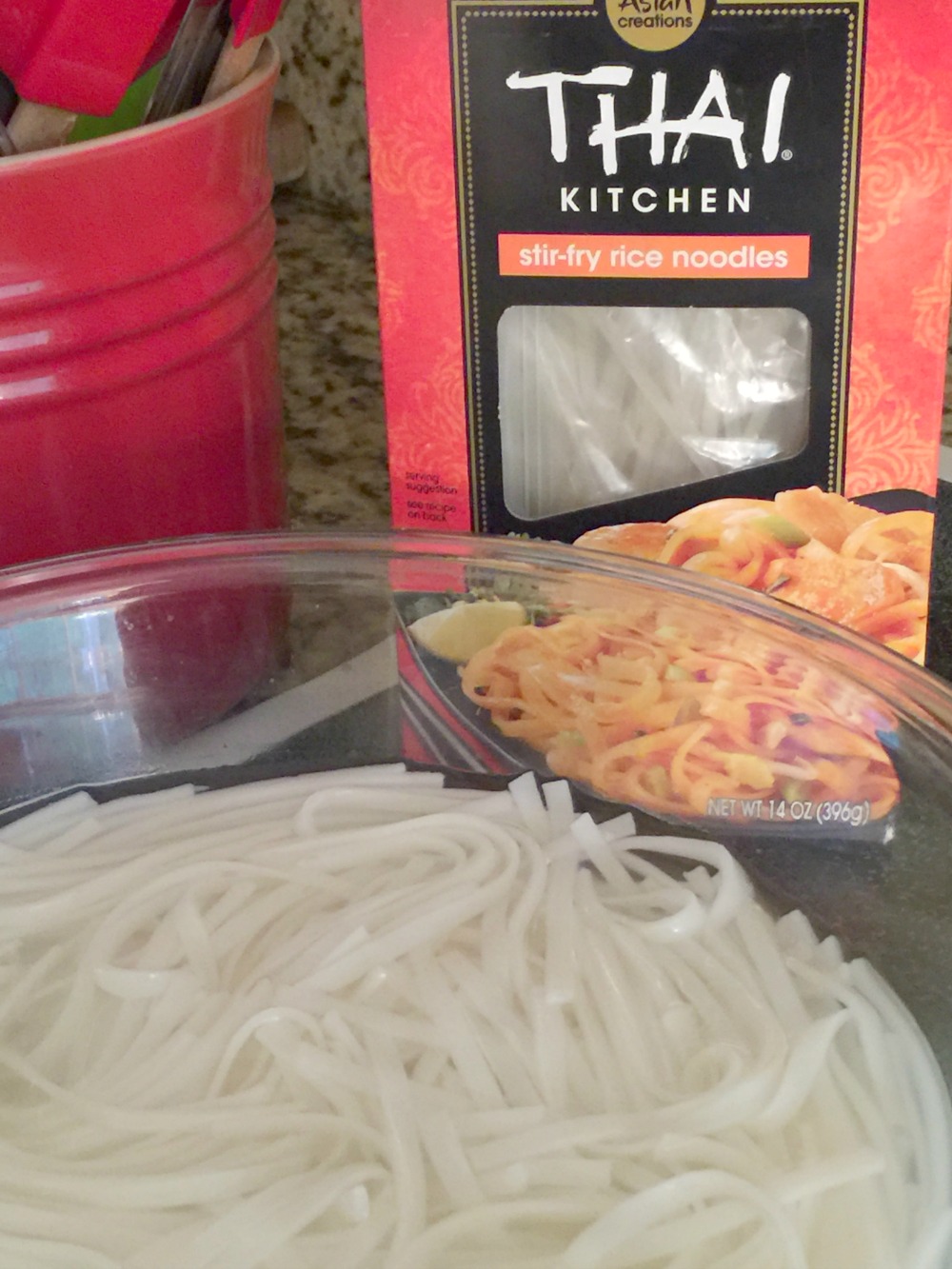 can be stir-fried, used in soups, or even deep-fried to make a garnish. When deep-fried, the noodles will puff up and become very crispy. Rice noodles are a low-fat, gluten-free food.
A naturally low-fat carbohydrate, rice noodles can provide a filling base for a meal without the worry of lots of fat.
Quick Vietnamese Rice Noodle-Smoked Chicken Soup
Ingredients
Broth Ingredients

1 Tablespoon Riceland Rice Bran Oil
1 10-ounce package Pictsweet Seasoning Blend
2 garlic cloves, minced
1 1/2 - 2 Tablespoons lemongrass paste
4 Tablespoons fish sauce (plus more as garnish)
4 cups chicken stock
2 cups water
2 Tablespoons chicken bouillon powder
1 1/2 Tablespoons soy sauce
1/2 cup thinly sliced baby carrots
1 thin slice of fresh ginger
1 star anise
2 whole cloves
1 teaspoon black peppercorns
Soup Ingredients

6-8 ounces stir-fry rice noodles (about 1/4-inch wide)
2 smoked chicken breasts, skin removed, deboned and cubed (or more if you desire)*
3-4 button mushrooms, stemmed and very thinly sliced
1/2 - 1 cup fresh bean sprouts
2 green onions, thinly sliced
1 fresh Thai or Serrano chili, thinly sliced
1/2 cup chopped cilantro
Thai basil leaves
Lime wedges
Hoisin sauce
Sriracha sauce
Thai Red Chile Paste
Instructions
Heat oil in a large saucepan over medium heat. Add seasoning blend, garlic, lemongrass paste and cook until vegetables are slightly tender.
Add in 2 Tablespoons fish sauce. Cook, stirring frequently until the onion in softened but not browned.
Stir in chicken stock, water, bouillon, soy sauce, carrots and remaining fish sauce.
Place ginger, star anise, cloves and peppercorns in a piece of cheesecloth. Tie securely with kitchen twine and drop into broth.
Stir in chopped chicken and thinly sliced mushrooms.
Cover, reducing heat to low. Simmer 15-30 minutes.
Place rice noodles in a bowl and cover with boiling water; allow to soak 30 minutes, stirring occasionally.
Drain well and rinse with cold water. Cover until serving (or drop into soup at serving).
Remove seasoning packet from soup. Strain vegetables from soup, if desired. I prefer to leave them in.
Divide rice noodles between soup bowls and ladle soup over, adding a portion of bean sprouts if desired.
Garnish with chopped cilantro.
Pass remaining garnishes, allowing diners to add as desired.
Notes
Use any leftover or deli chicken you have on hand — approximately 2 cups cubed.
https://diningwithdebbie.net/2017/11/26/quick-vietnamese-rice-noodle-smoked-chicken-soup/
DiningWithDebbie.net. All Rights Reserved.