We don't often think of apples as a fall fruit, but that is typically their season in Arkansas. I look forward to this time of the year when I can readily get Arkansas Black Apples, a long-keeping tart yet sweet apple which was first developed in Arkansas.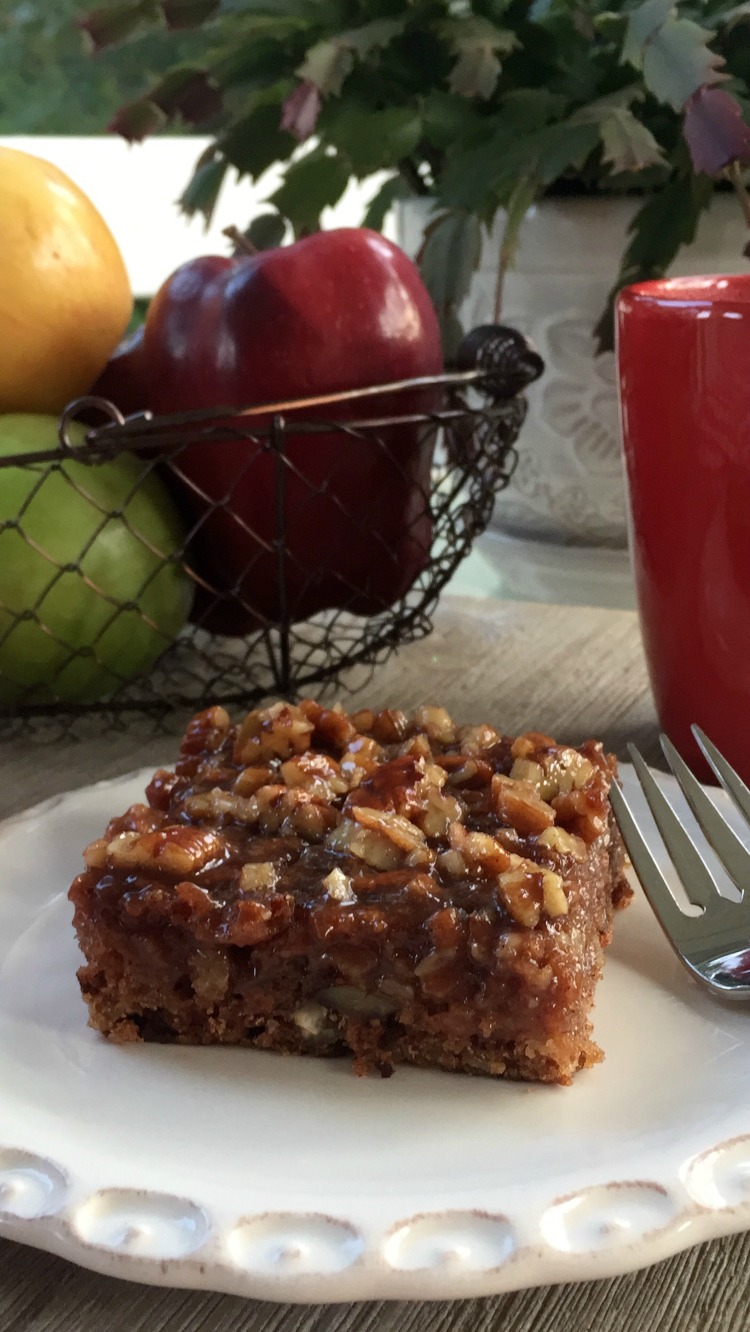 The Arkansas Black isn't what you would usually think of as an "eating" apple. It's one of those apples that gets better as it ages, turning a glossy dark red to purple, almost black. It is generally thought that the apple was developed by a settler named John Crawford in the Bentonville, Arkansas area in the 1840s, and certainly widely grown in Arkansas and Missouri later that century. It is thought to be a seedling of Winesap.
Arkansas Black Apples can be stored for months. The longer they are in cold storage the sweeter they'll be. They'll taste sweeter and sweeter every month after their harvest.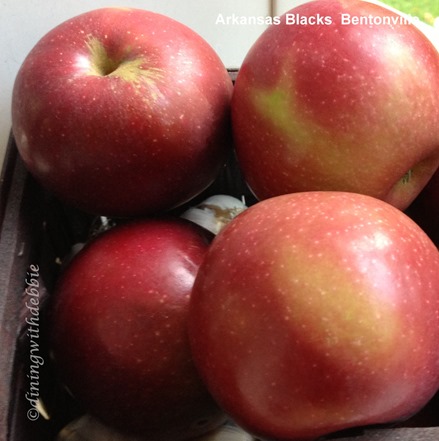 This Arkansas Black Apple Pudding Cake is a perfect way to use the Arkansas Black, but you don't have to have them. Substitute any tart-sweet apple such as a Granny Smith, and you'll still have a delicious treat. When I made this for my husband's office, several commented that it was the best thing they'd ever tasted.
I'll leave you to give it a try and test that idea.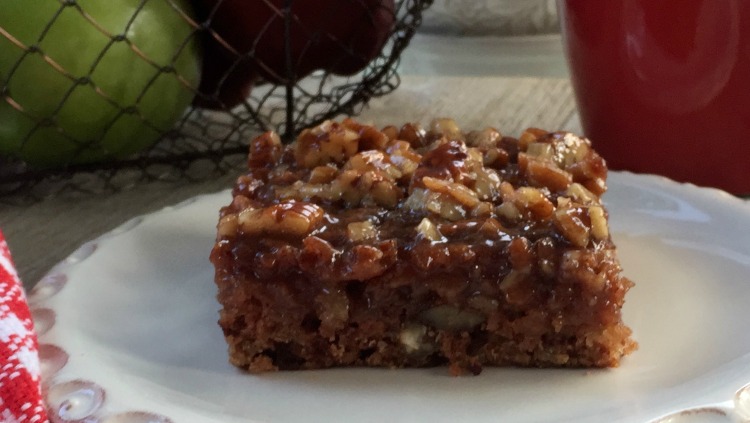 Arkansas Black Apple Pudding Cake with Apple Cider Sauce
Ingredients
Cake

1 cup granulated sugar
1/4 cup vegetable shortening
1 large egg
1 teaspoon vanilla
1 cup all-purpose flour
1 teaspoon ground cinnamon
1 teaspoon apple pie spice
1 teaspoon baking soda
1/2 teaspoon salt
2 cups chopped and peeled Arkansas Black Apples* (I like to leave the peeling on 1 cup.)
1/3 cup chopped toasted pecans
Sauce

1 cup granulated sugar
2 Tablespoons flour
1 teaspoon apple pie spice
1/4 teaspoon salt
1 cup fresh apple cider
2 Tablespoons unsalted butter
1/2 teaspoon vanilla.
1/3 cup chopped toasted pecans, optional
Instructions
Cake

Grease a 8x8x2-inch cake pan. Preheat oven to 350 degrees.
In a large mixing bowl, cream together sugar, shortening and egg until fluffy and light.
Add in vanilla and mix well.
Sift together flour, cinnamon, apple pie spice, baking soda and salt.
With mixer running at low speed, gradually add in the sifted mixture. Do not overmix.
Fold in chopped apple and pecans.
Bake in an 8x8x2-inch greased cake pan at 350 degrees for about 30 minutes.
Meanwhile, prepare sauce.
Sauce

In a small saucepan, combine all dry ingredients. Gradually whisk in apple cider. Stir well until dissolved.
Bring cider mixture to a boil on stovetop and allow to boil softly until thickened.
Remove from heat and add in butter and 1/2 teaspoon vanilla. Stir in pecans if using.
To finish

Allow cake to cool 10-15 minutes in pan. Punch holes randomly all over the top. (I like to use a wooden skewer.)
Pour the warm apple cider sauce over the top and allow cake to cool completely before serving.
Notes
*Substitute Granny Smith or other tart, baking apple.
https://diningwithdebbie.net/2017/10/04/arkansas-apple-pudding-cake/
DiningWithDebbie.net. All Rights Reserved.