Welcome to Crock Pot Wednesday. Mister Linky is waiting for your entry. I'm anxious to see what you have to say today. Be sure to check out the giveaway that is part of Crock Pot Wednesday this month.
For many years, making Seafood Gumbo was our New Year's Day tradition. We would make up a HUGE pot of gumbo because we knew we'd have lots of visitors drop by for a bowl. We never really had to send out invitations. Friends and neighbors just knew to stop by and make themselves at home, including washing up their dishes when done.
It was a great way to start the New Year. It's also a special way to celebrate any special occasion which is what we did on January 24. Forty years, y'all.
Hubby loves a deeply flavored Seafood Gumbo full of all sorts of crab and shrimp. We'll add oysters and scallops if we have them, but always the crab and shrimp. We usually stock up on our seafood at Joe Patti's in Pensacola during our beach trips.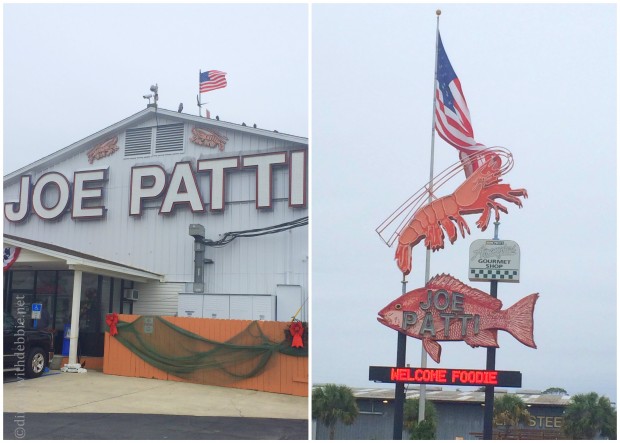 Making gumbo is a personal thing. It's kinda' like making chicken and dumplings, ya' know. Everybody has a favorite recipe. The one things that sets good gumbo apart, I believe, is the quality of the roux.
Ideally, you will make your own roux from scratch. If not, there are a couple of good commercial products available that are acceptable. The one that comes in a jar (sorry, can't remember the name) has gobs of oil with it. If you use that, pour off that oil and add your own. Otherwise, it tastes stale.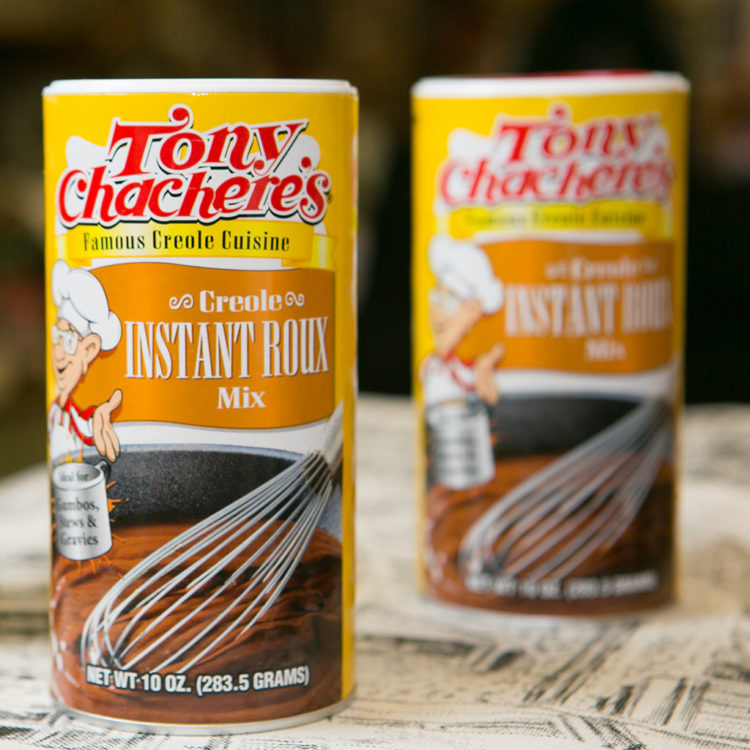 Google Images
One product that I have been pleased with is Tony Chachere's Creole Instant Roux. It makes a dark, dark roux that works really well with seafood gumbo. I prefer a lighter roux for chicken gumbo, however.

First You Make a Roux and Seafood Gumbo
Ingredients
Roux

1/2 cup canola oil
1/2 cup all purpose flour
Gumbo Broth

3 quarts seafood stock (or a combination of seafood and chicken stock) more or less
4 cups Pictsweet frozen seasoning blend (I love this product!)
1 cup frozen chopped green pepper
(Sub2 cups chopped onions, 1 cup chopped celery, 1 cup chopped green peppers)
1/2 – 1 cup chopped parsley
1 cup chopped green onions
1 Tablespoon minced garlic
2-3 bay leaves
1 Tablespoon Emeril's Bayou Blast
2 Tablespoons Pickapeppa Sauce™
2 Tablespoons Worcestershire Sauce
1 10-ounce can Rotel™ (I use hot.)
1 14.5-ounce can diced tomatoes
Seafood

2 pounds shrimp, peeled and deveined and cut into bite-sized pieces
1 pound lump crabmeat
2 dozen shucked oysters, liquid reserved (add this to the stock mixture if you want), optional
24 ounces crawfish tail meat
16 ounces bay scallops
2 cups sautéed okra, optional
Rice

1 cup uncooked Riceland Gold Preferred Rice™
Instructions
Roux

In a heavy iron skillet, combine 1/2 cup canola oil and 1/2 cup all-purpose flour over a low fire.
KEEP THE FIRE LOW and stir constantly.
It may take over an hour to get it perfect.
Stir it until it becomes brown the flour sort of separates from the oil.
I know some people make the roux in the microwave, but I do not. Making the roux is just part of the love of gumbo for me.
For seafood gumbo, you want your roux to be a dark chocolate brown.
Gumbo

Blend the Rotel and the tomatoes in a blender and add to the roux.
Place in the crock of a 6-quart slow cooker.
Add the stock, vegetables, and seasonings.
Cook on HIGH for 6-8 hours.
Saute okra, if using.
Seafood

1 hour before serving, add in seafood. Reduce heat to LOW.
Serve gumbo over rice accompanied by crusty garlic bread or cornbread sticks.
Rice

Prepare according to package directions.
At end of cooking time, stir rice with a fork. Place a clean kitchen towel over the pot and replace the lid. Allow rice to steam 10-15 minutes.
Notes
The question of using okra in your gumbo is a personal one. It's somewhat like whether or not you put beans in your chili. I'll leave that decision up to you. Personally, I like a little okra in my gumbo. If you are using the okra, saute it in a little oil in a skillet before adding to the gumbo. This will help to remove some of the okra liquid. The okra helps to thicken the gumbo. You can substitute file power to taste if you prefer. Typically, Creole gumbo has okra; Cajun gumbo does not.
The seafood listed here may vary depending upon what I have on hand. The shrimp and crawfish are absolutes for me. I will use the other if I have it. One thing I don't do is use the canned stuff. If it floats your boat to use canned seafood, go for it!
https://diningwithdebbie.net/2010/02/09/crock-pot-wednesday-first-you-make-a-roux-and-seafood-gumbo/
DiningWithDebbie.net. All Rights Reserved.
This is definitely not a bargain dish, but it's full of love.
Linked to:

Tasty Tuesday @ Balancing Beauty and Bedlam
Tempt My Tummy Tuesday @ Blessed with Grace
Tuesday's at the Table @ All the Small Stuff
Tales from The Fairy Blogmother
Southern Fried Mama,
"Tasty Thursday"
Diary of a SAHM, "Slow-cooker Thursday"