Disclosure: As a Brand Ambassador for Riceland Foods, I am compensated for the posts I create for their blog. I was not directly compensated for this post.
One of our favorite summer salads is this Pea and Rice Salad with Riceland Rice Bran Oil Vinaigrette I put together as a Brand Ambassador for Arkansas' own Riceland Rice. Chock full of crisp summer veggies and lightly dressed with the vinaigrette, it's a perfect dish for your summer picnics, camping trips or family get togethers.While I used canned black eyed peas, you could certainly use freshly cooked ones. I don't grow peas in our garden — it's a matter of space management, but I do grow just about everything else that goes into the salad except the onions. That's another space management issue for me. Even if you don't pull the ingredients from your own garden, you can pick up just about everything else at your local farmers market, I'm sure.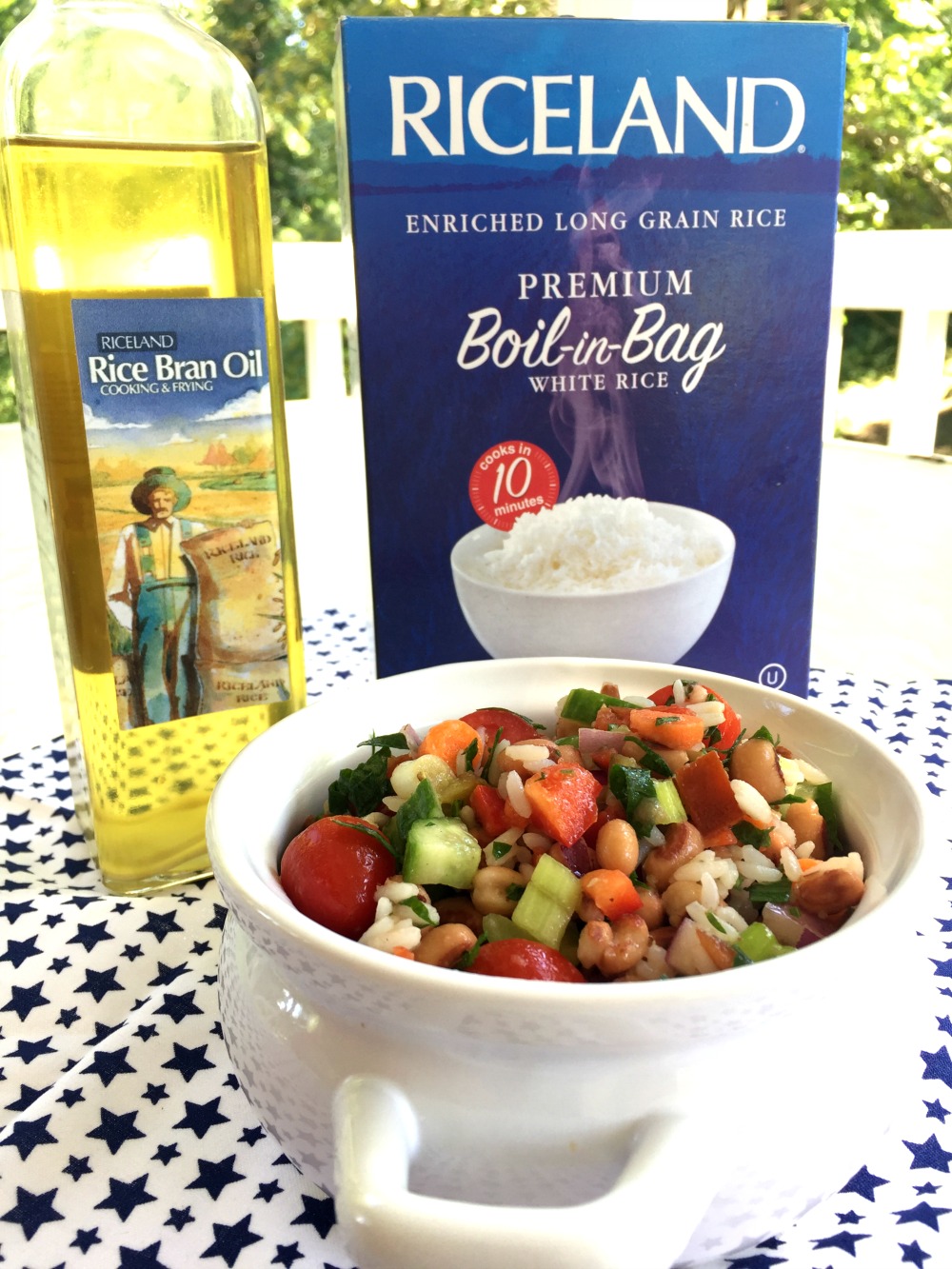 I also used Riceland's Boil-in-Bag. Talk about easy! I've never been one for "instant" rice, but this product has changed my thinking about that. BUT…it's the only "instant" rice I can say that about.
I prefer using Riceland's Rice Bran Oil for the vinaigrette. It's light and does not compete with the flavors of the salad ingredients. You can purchase that online from Riceland.com.
Now that I have your mouth watering for this dish, head on over to Riceland.com for the recipe. While there, check out all of the other deliciousness from my fellow Brand Ambassadors. You'll be thanking me for that!