Colcannon Fritters with Russian Dressing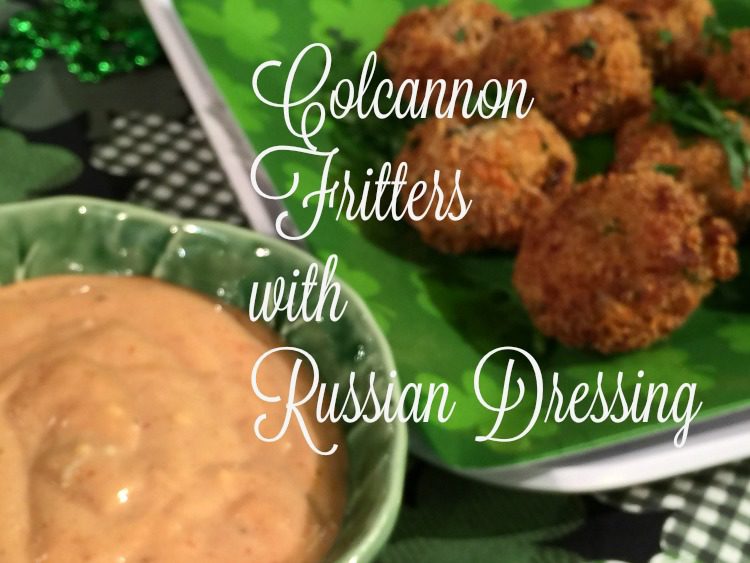 You may have guessed it by now, but I'm enamored of everything Irish. It's a fascination I've held since first learning about St. Patrick's Day as a little girl. I'm told there's a little Scotch-Irish in my ancestry so maybe the genes kicked in on my toward the Irish side.
Colcannon is, for the most part, considered a poor man's dish. You can't get any simpler than potatoes and cabbage. And lots of butter. Lots.
I never said it was dietetic, y'all.
And you can't make a little of it either.
So like my Nonnie who dearly loved potato pancakes made from leftover mashed potatoes, I began experimenting with leftover colcannon.
These little mouthfuls of pure pleasure, also known as Colcannon Fritters, are the result.
Serve them as an appetizer with Russian Dressing (irony, I know) or your favorite horseradish sauce. They also make a great side dish with grilled steak or chicken.
Erin go bragh, y'all.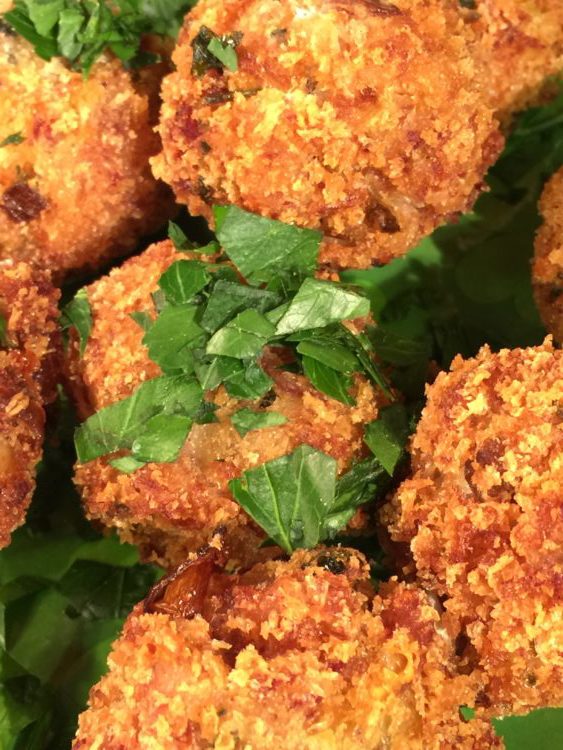 Colcannon Fritters with Russian Dressing
Ingredients
Russian Dressing

2 teaspoons onion powder
1 cup mayonnaise
1/4 cup Heinz chili sauce
3-4 teaspoons bottled horseradish
1 teaspoon hot sauce
1 teaspoon Worcestershire sauce
1/4 teaspoon sweet paprika
Fine sea salt
Colcannon Fritters

2 cups leftover colcannon or mashed potatoes*
2/3 cup finely chopped corned beef
3 cups finely shredded green cabbage (see note), optional
2 leeks, white parts only, finely chopped
2 green onions, sliced
2 cloves garlic, finely minced
1/2 teaspoon smoked paprika
2/3 cup shredded Irish Cheddar or swiss cheese
1/3 cup sauerkraut, drained well (squeeze dry in paper towels)
2 eggs, lightly beaten
2 tablespoons water
1 1/2 cups panko crumbs
Riceland Rice Bran Oil
Instructions
Russian Dressing

In a small bowl, whisk together all ingredients until smooth. Refrigerate until serving.
Colcannon Fritters
http://diningwithdebbie.net/2017/03/19/colcannon-fritters-with-russian-dressing/
DiningWithDebbie.net. All Rights Reserved.
Comments