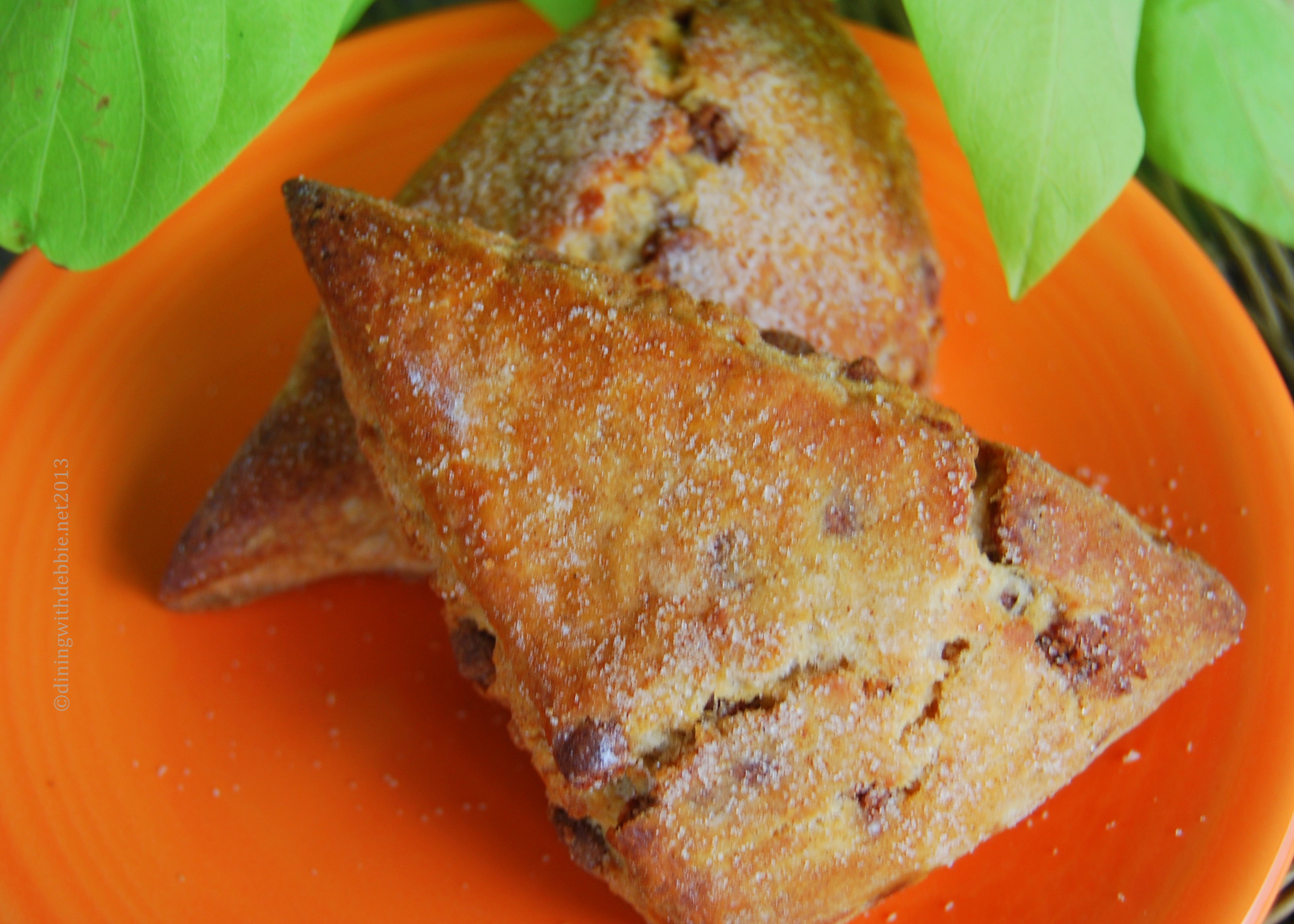 I'm a scone lover. Well, truth be told. I've never met a bread that I didn't like and I don't hope to. I particularly like these cinnamon scones for breakfast. They are sort of a cross between cinnamon toast and biscuits giving you the best of both. They come together fairly quickly, but if you are pressed for time in the mornings, make them ahead of time and freeze them. A few seconds in the microwave, breakfast is served!
During this very busy holiday season, we can all use a little time-saving help. At least I know I can. I may be retired, but I honestly think I'm just as busy as I ever was. That's not a complaint at all – just a fact. Boredom is not a word in my vocabulary.
I spent this past Saturday standing in line for four hours at WalMart, and it was fun! Seriously. Now, don't you want to know why?
Come back by later this week and I'll fill you in on "the rest of the story." Oh, there's a little giveaway involved. In the meantime, set aside some time to make up a batch of these scones and give yourself a big dose of "happy, happy."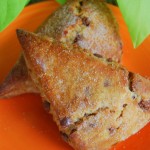 Cinnamon Scones
2013-11-18 19:44:50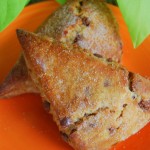 Serves 8
Ingredients
2 3/4 cups all-purpose flour
1/3 cup sugar
3 teaspoons baking powder
1/2 teaspoon ground cinnamon
1/2 teaspoon pumpkin pie spice
3/4 teaspoon salt
1/2 cup cold butter, cubed
1 cup cinnamon chips
3/4 cup heavy cream
2 large eggs, lightly beaten
1 teaspoon vanilla extract
sparkling or turbinado sugar, if desired
Instructions
Stir together flour, sugar, baking powder, cinnamon and salt. Cut in the cold butter cubes until the dough is crumbly. Stir in the cinnamon chips.
Mix together the eggs, vanilla and cream. Stir into the flour mixture and mix well.
Turn the dough out onto a well-floured surface, turning to coat all sides. Press or roll the dough into a circle or rectangle 3/4-inch thick. Cut into squares or wedges and place on a parchment-lined cookie sheet. Sprinkle the tops with sparkling or turbinado sugar.
Place in the freezer for 30 minutes while preheating the oven to 425 degrees.
Bake 15-20 minutes until lightly golden. Cool on a wire rack before serving.
Notes
Freeze individually and store in a ziplock bag.
Freezing the scones prior to baking causes them to rise higher and lighter.
If you cannot locate cinnamon chips, substituted butterscotch chips and increase the pumpkin pie spice to 1 1/2 teaspoons.
Adapted from King Arthur Flour
Dining With Debbie http://diningwithdebbie.net/