Disclosure: I serve as a Brand Ambassador for Arkansas-based Riceland Foods and was compensated for my post on their blog. All opinions are my own.
Do yourself a favor. Make these Creole Shrimp and Smoked Gouda Rice Grits TO. DAY! That way you can make it again for your loves on Valentine's Day or for Fat Tuesday, Yes, I know those dates are back-to-back this year, but it doesn't matter. This dish is so incredibly tasty, you'll want to make it again and again.
While I was developing the recipe for Riceland, I tweaked it several times before becoming satisfied with the final outcome. But, I'll tell ya', we never tired of it. It's just that good.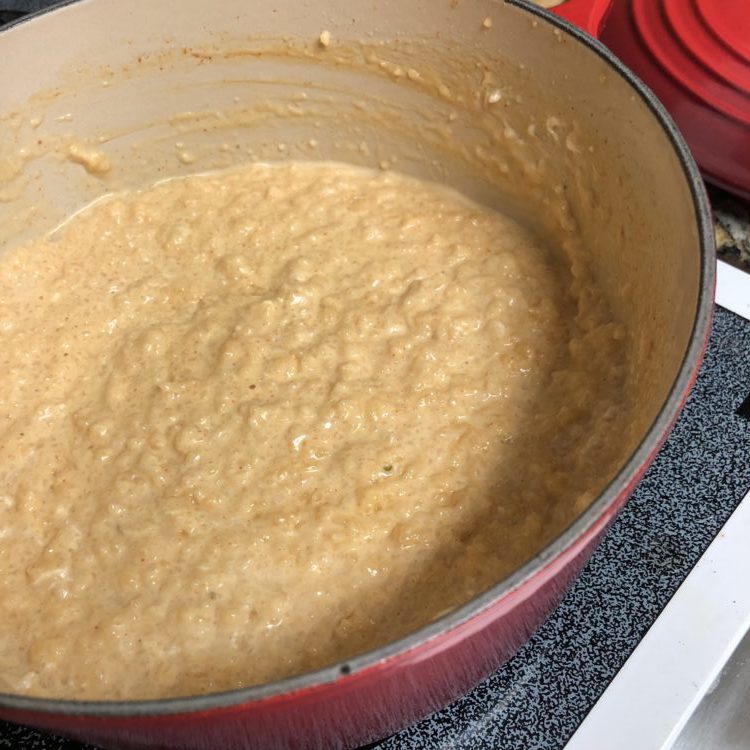 So much so, I may have licked my bowl clean!
You've probably had corn grits. That's what you're typically gonna' find on the grocery shelves. I rather prefer coarse ground grits particularly those from War Eagle Mill in Rogers, AR, but these homemade rice grits just bring a whole new dimension to the dish. They are easily made in a strong blender or food processor.
And that smoked gouda? Oh, yeah! It's creates a whole new flavor dimension. While I think this dish would be very good with cheddar, I really think the gouda compliments the shrimp in the tastiest way.
Get ready. Get set. Go over to Riceland Foods for the recipe! LINK