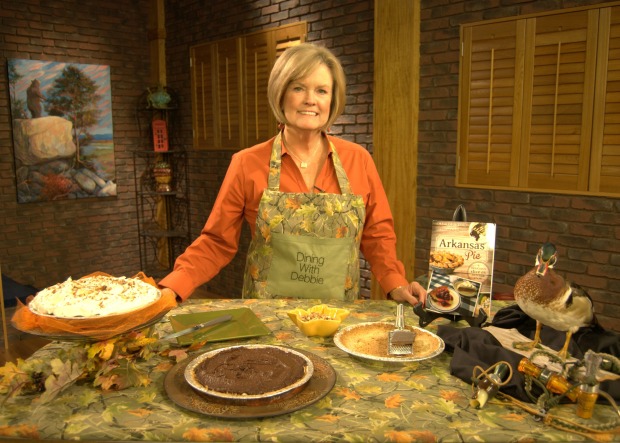 My next appearance on THV Channel 11's This Morning program will be Wednesday, December 10 when my topic will be Make Ahead Appetizers. During this very busy holiday season, we can all use a little help with whatever time-saving measures are available to us. With a little pre-planning, appetizers can be made ahead of your party or event and save you time with last minute preparation and serving. Being a host who is stuck in the kitchen while the party's going on in the living room, is no fun and no way to enjoy your guests.
Here are some general suggestions and recommendations for selecting appetizers that won't break the bank or your back:
Choose appetizers that can be made ahead. Many can be prepared in advance and frozen then reheated shortly before the start of your party.
Plan on a variety of flavors, textures and colors; consider whether there will be both hot and cold items. Appetizers that can be served at room temperature are easier, in my opinion, than those that need to be kept hot. Food safety necessitates that cold appetizers need to be kept cold; hot appetizers need to be kept hot. Foods needing refrigeration should not sit at room temperature for more than two hours
Plan on approximately 6 – 8 appetizer servings per person during the first two hours of your open house or drop-in; fewer will be needed if the appetizers are being served prior to dinner.
Let your appetizers fit the occasion. Casual dips and chips are just fine for a watch party or game night; hot crab dip in a chafing dish would be more appropriate for a dressy cocktail party.
Generally, I prefer to serve only savory dishes as appetizers unless the event lasts more than 2 hours when I would also include sweets, but I would probably serve those in a separate locations.
If it's a mix and mingle event, then I do my best to only serve finger foods so that guests aren't keeping up with silverware as well as a serving plate, napkin and glass.
If you have the space, spread your appetizers out in several locations so that your guests are encouraged to mingle.
A cocktail party enables hosts to entertain more people and enables them to mix more than a typical dinner party.
A party of longer duration that is not followed by dinner would be an "open house" of 3 or 4 hours. Since some guests might actually be there for the entire duration and would probably seek more extensive food, a light buffet is generally provided.
Depending on the season and the time of day (an open house can begin in mid-afternoon), the buffet could include cold salads and platters, hot foods or a mix.
You can, of course, have hors d'oeuvres/appetizers as well as buffet items at an open house, and you can serve a buffet at a cocktail party.
Be creative with your serving containers. For example, use hollowed purple cabbage to hold vegetable dip You'll save yourself a lot of expense as well as time spent in clean up.
Not everything has to be homemade by you! Take advantage of the local market deli for marinated olives, vegetables, cheeses, and meats. I promise your guests will think you are quite a resourceful host.
Here's a handy chart that might help you in your planning:
Calculating The Number Of Appetizers Needed
Dinner Party Number of Guests
10
15
20
25
30
35
40
50
55
60
100
Butler Passed Style
Number Pieces Needed
40
60
80
100
120
140
160
200
220
240
400
Buffet Style
Number Pieces Needed
60
90
120
150
180
210
240
300
330
360
600
Cocktail Party Number of Guests
10
15
20
25
30
35
40
50
55
60
100
Butler Passed Style
Number Pieces Needed
80
120
160
200
240
280
320
400
440
480
800
Number of trays needed
7
10
14
17
20
24
27
34
37
40
67
Buffet Style
Number Pieces Needed
100
150
200
250
300
350
400
500
550
600
1000
Source: The Nibble
Here are a few of our easy Make Ahead Appetizers: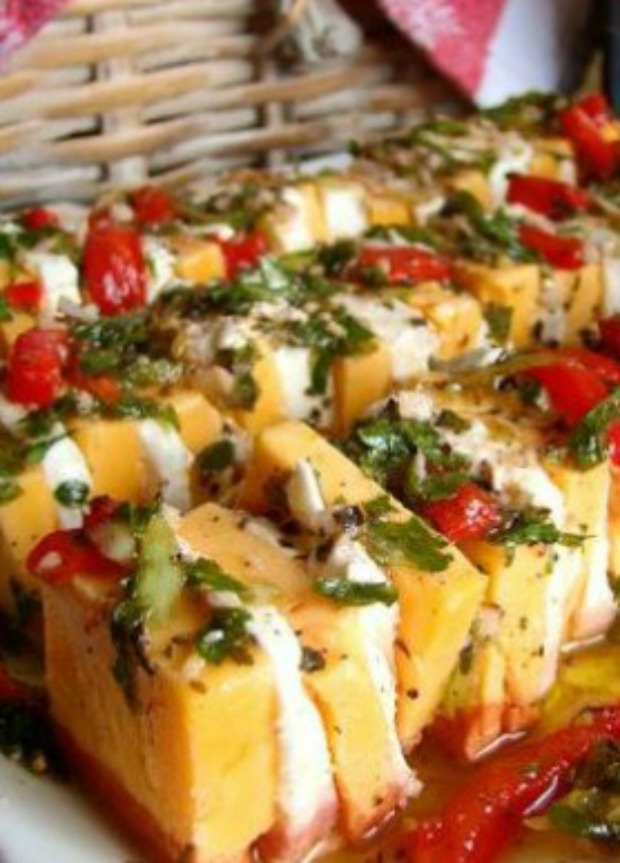 Black-eyed Pea Salad on Belgian Endive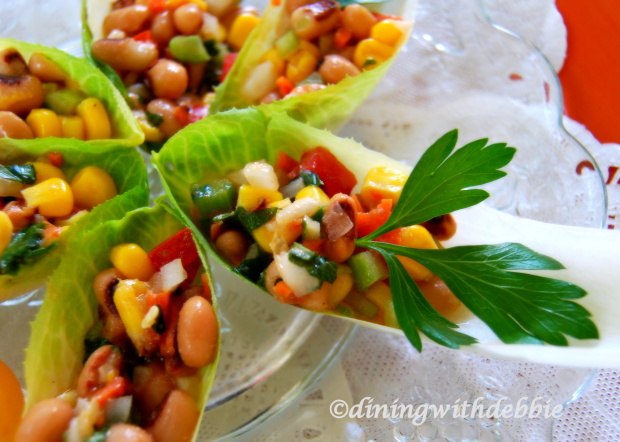 THV II This Morning Appearances:
National Biscuit Month
Possum Pie
Roasted Banana and Toasted Walnut Ice Cream
Pumpkin Favorites