I've been taking some time away from the blog lately to refocus, tend to some family business and spend time with our precious Perfect Boy and Perfect Girl.
Sometimes, you just have to do that. Priorities.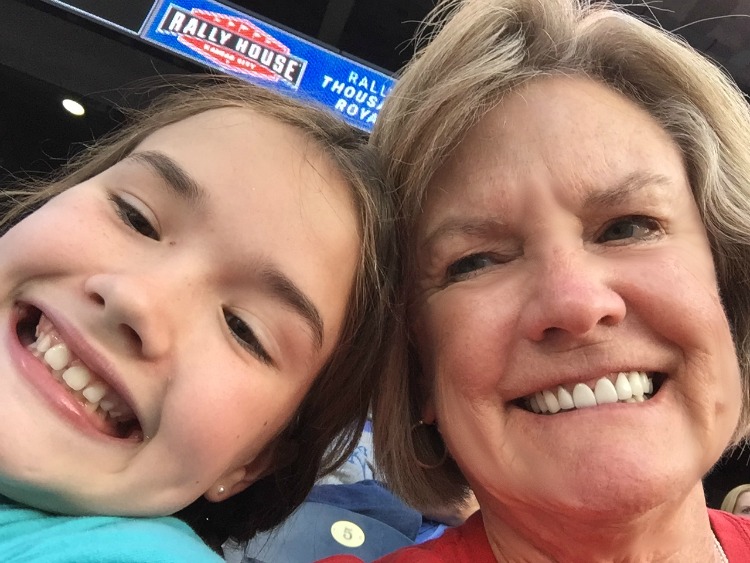 This week's THV11 This Morning segment focused on no-bake desserts. With the weather warming–we may hit our first 90 degrees today–I'm not interested in turning on the oven or spending too much time in the kitchen. We are outside people who prefer to spend our sunny days in the garden, sitting on the porch or swinging in "the world's tallest swing."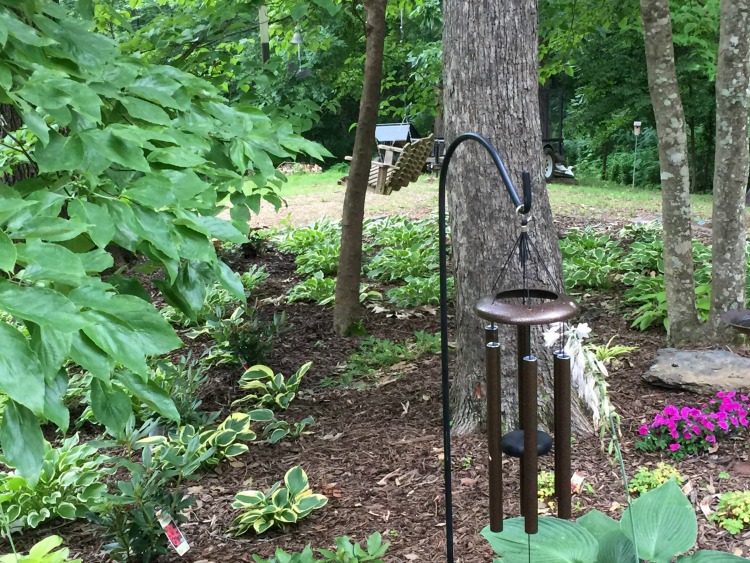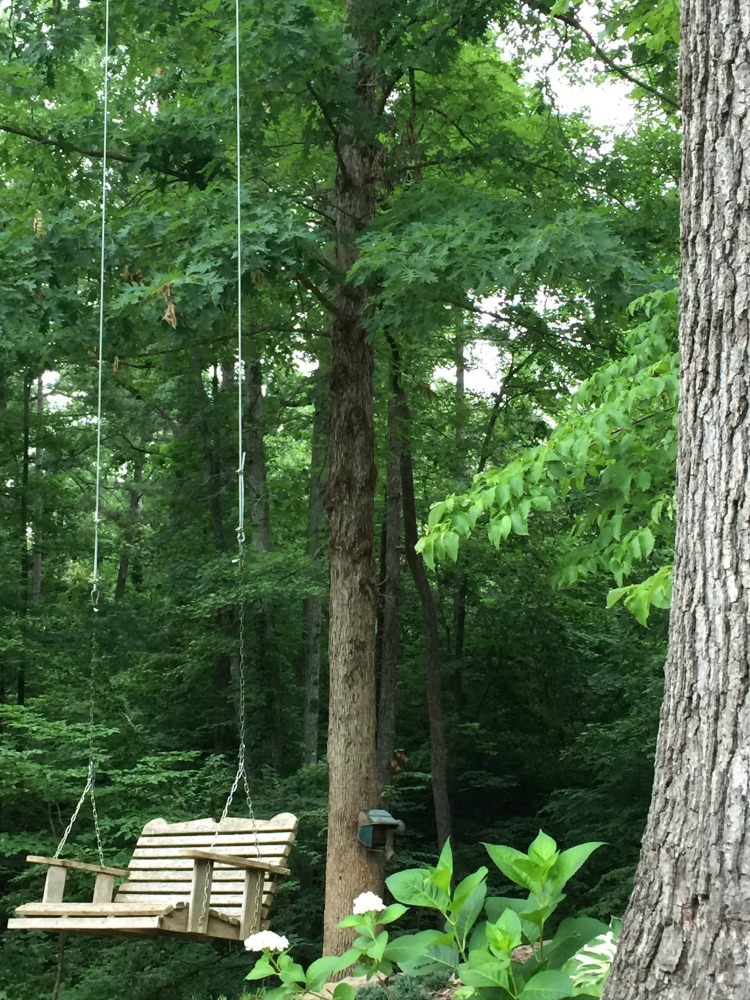 We spent several days last week with our grands in the Kansas City area. Needless to say, I'm pooped this week and feeling my age:) But tired as I am, we loved making memories with those babies. (Who are growing up waaaayyyy too fast, y'all.)
More about our week later.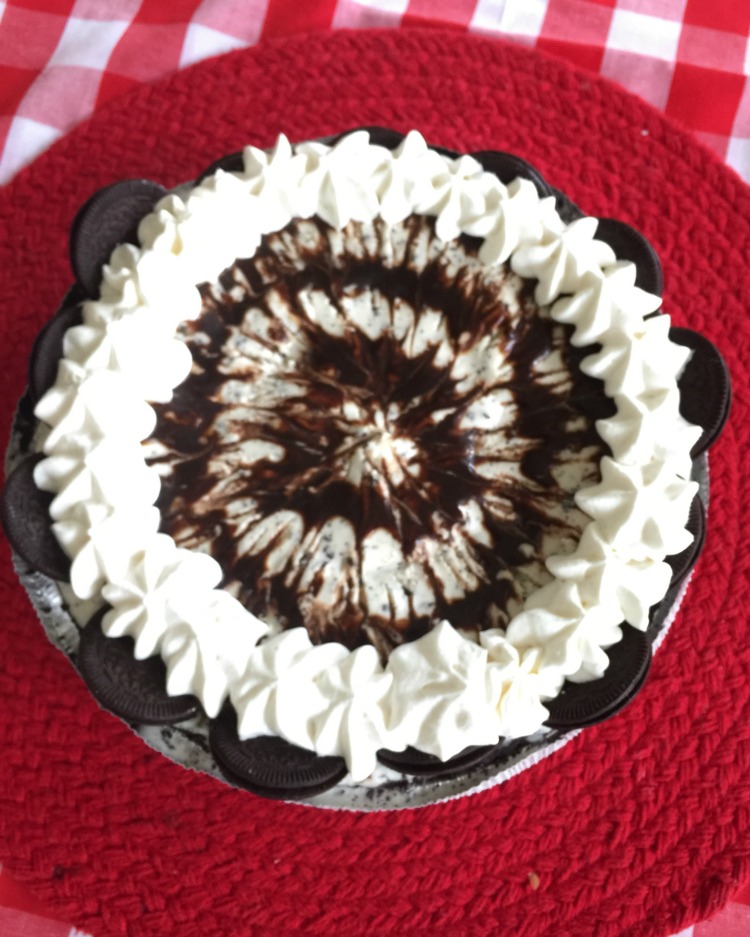 Oreo Cookie Ice Cream is a favorite of both of the precious ones, so this Frozen Oreo-Yogurt Pie is in their honor. You can vary whatever frozen yogurt you want and, obviously, vary the add-ins. The technique is basically the same. I've also made it with frozen peach yogurt and gingersnaps. Delish!
You can certainly make your own chocolate cookie pie crust, but why? Remember, this is a no-bake pie we're after.
Ingredients
1 Oreo chocolate prepared pie crust
4 cups vanilla frozen yogurt
1 package Oreo Thins
1/4 cup chocolate syrup
Cool Whip, as garnish
Instructions
Crush 8-10 Oreo cookies. Fold into softened frozen yogurt.
Spread yogurt-Oreo mixture evenly in pie crust.
Place Oreos around the edge of the pie, if desired.
Garnish pie with chocolate syrup, spreading with a toothpick to create a spoke pattern.
Garnish pie with Cool Whip using a decorating tip and bag, if desired.
Freeze. Remove from freezer 10 minutes prior to serving.
https://diningwithdebbie.net/2017/06/13/frozen-oreo-yogurt-pie/
DiningWithDebbie.net. All Rights Reserved.