Disclosure: This post is sponsored by Designsensory, Inc. Opinions are my own.)
One of the highlights of my recent visit to Wilson, Arkansas was meeting farm director Leslie Wolverton who skillfully leads the production at Wilson Gardens and programming at the Grange, the tin barn building which serves as a community and learning center for a wide range of local events and activities.
Built on the site of Lee Wilson and Co.'s former mule barns, the garden is in its third year of production. There is plenty of room for growth in the 100 or so acres set aside for the organic farm operation. Wilson Gardens was created in the spring of 2014 with the simple goal of supporting the people of the community in leading healthier, richer lives.
It is that focus of bringing the farm to the community and the community to the farm that seems to drive Wolverton's vision for the future of Wilson Gardens. Wolverton shared that coming into the small town with new ideas was definitely an interesting experience, especially so because she was bringing new farming concepts to an area built on the mass cultivation of cotton.
Perhaps it is her passion for the soil which drives Wolverton to create a unique farming experience at Wilson Gardens. "At Wilson Gardens, we are farmers first, proud to be a vital part of the agricultural heritage of the Arkansas Delta. We are passionate about growing beautiful fruits, herbs and vegetables of the highest nutritional quality. The fruits of our labor are grown in healthy, living, soil without the use of synthetic pesticides, herbicides, or fertilizers."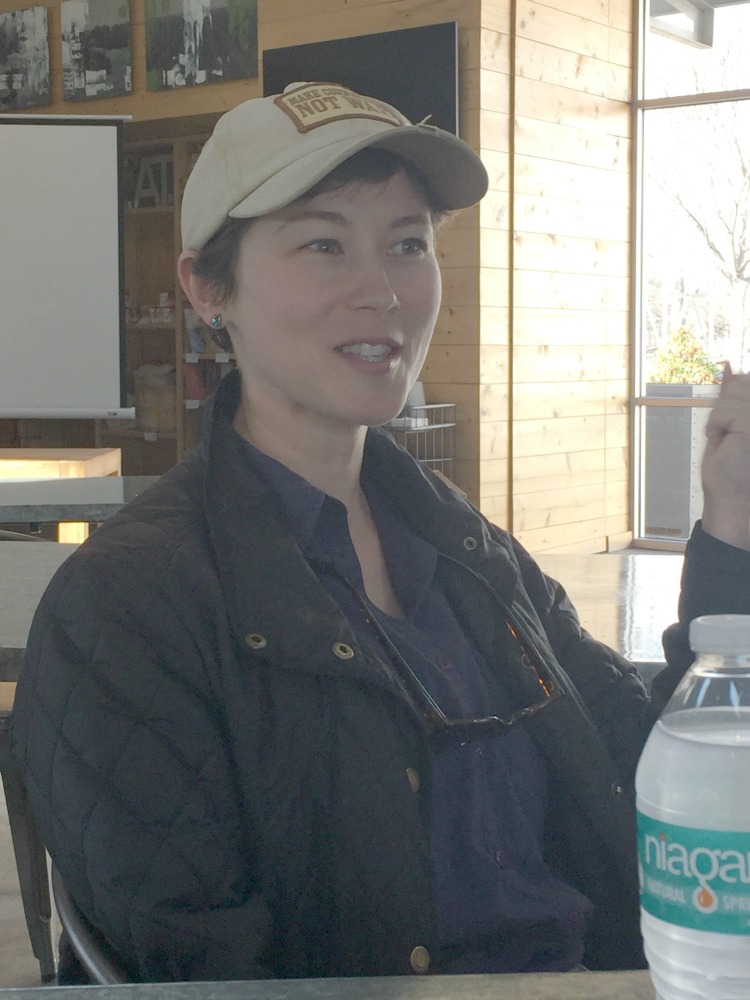 Focusing on agritourism, Wolverton schedules a wide variety of activities and classes at the Grange. From exercise classes to field trips to cooking classes to weddings, the Grange is a hub of progressive action in this small northeast Arkansas town of approximately 900. She's always eager and willing to share her vast knowledge of the farming operations at the Farm.
Cooking With Friends
Cooking with Friends, a cooking series, is currently being held at the Grange on a quarterly basis. It is led by local Chef Roberto Barth. The classes are small, typically with 10-12 participants in a hands-on format. Prep stations for 2 are set up in the demonstration kitchen.
According to Wolverton, participants prepare and eat the entire meal along with Chef Barth. What's even better, they leave the class with nearly all the ingredients, some in various states of prep, to take home and recreate the dinners for their families or guests. The meals are seasonal and are based around produce Wilson Gardens has to offer. Tickets are typically in the $50-$70 range depending upon the ingredients involved. Attendees may help chose to partake of a variety of drinks available at the cash bar during a snack and greet time before the lesson.
Sounds like a perfect date night! Or, how about a girls' night out? Either one sounds good to me.
Dinner in the Gardens
June 4, the Grange and Wilson Gardens are hosting along with Female Warriors, a charitable group comprised of women leaders in the Memphis culinary world, to produce an al fresco, family-style Sunday Supper Dinner in the Gardens. Cocktail stations will be located around the grounds of the Farm, followed by a delicious seasonal meal of locally-sourced, sustainably-grown and ethically harvested ingredients. Guests will also enjoy entertainment from some of the best area talent.
Tickets are $75 and are available on Eventbrite. Cocktails begin at 4 pm followed by dinner which will conclude at 7 pm. The proceeds from this event will benefit The Women's Foundation of Greater Memphis.
Farm Tours and Events
Wolverton looks forward to sharing the Farm and its mission with all sorts of tour groups: schools, garden clubs, Master Gardeners, nutrition classes and agri classes to name a few. Depending upon the group, the focus of the tour may change. For example, high school nutrition classes may focus on the health-related benefits of organic farming.
Agri classes might be particularly interested in deep, sustainable agriculture lessons. Wilson Gardens hopes to attract more and more school classes so students can receive an interactive, on-the-farm experience.
Breakfast with Santa has been a very popular event for children. Eventually, Wolverton hopes to implement a kid's day camp as well as other programming. The Grange is available for rental by contacting emailing Leslie at grow@wilsongardens.com or by calling 870-655-8422.
Tours must be scheduled in advance and a $5 fee per participant is requested to help cover time and materials. Wolverton says these tours are best in the early Spring when crops are going in
and in late Fall when crops are being harvested. These are definitely busy times at the Farm making them a great time to visit.
Farm Stand and CSA
Wilson Farms is a seasonal contributor to the downtown Memphis farmers market every Saturday, 7 a.m. to 1 p.m.
In addition, there is a continuing farm stand at the Farm which is open Tuesday through Friday, 9 a.m. until 5 p.m.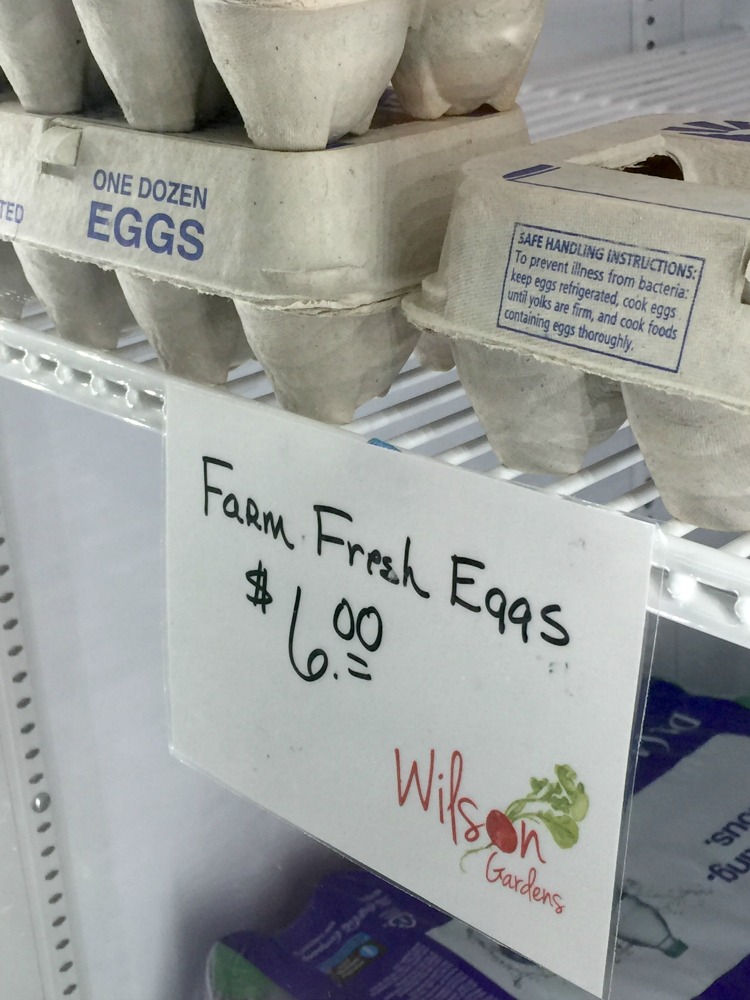 The current Spring CSA is sold out, but orders will be available soon for the Summer CSA (community supported agriculture) which begins the first week of August If you are interested in signing up for those CSA orders, check
the web site
for sign up opportunities or call 870-655-8422.
Local Celebrity
Wilson Farms and the Grange are a part of the new liveliness and rejuvenation finding its way to Wilson, Arkansas. There's a real sense of opportunity and forward thinking. Award-winning author and area native, Talya Boerner, has written extensively about her hometown area in her blog
Grace Grits and Gardening
and in several magazines.
Shop Locally in Wilson (
link
) and How Geography Shapes a Place (
link
) are not only informative but insightful as well. Boerner's love for the heritage, people and land of her hometown are sure to cause you to be passionate for them as well.
Isn't it about time you planned a visit to Wilson and Wilson Gardens?
If you'd like to keep up with what's going on at the Gardens, its classes and events, join their newsletter which comes out once a month with all the news about what's going on. Follow them on Facebook where their calendar of events is updated frequently. You can also sign up to follow their web site
here.
Be sure to follow them on Instagram as well. (
GrowWilson
)
And when you head up to northeast Arkansas to tour Wilson Farms and visit with Leslie, you'll need to stop by the
Wilson Cafe
for a tasty bite. I highly recommend it.