Coconut plus White Chocolate? Yep. It's true. I'm assuming your mouth is already drooling at this point.
But there's more. They are filled with a subtle little surprise that is going to make your mouth so happy, happy, happy! Just wait for it.
Topping them off is a luscious mouthful of creamy coconut buttercream and toasted coconut.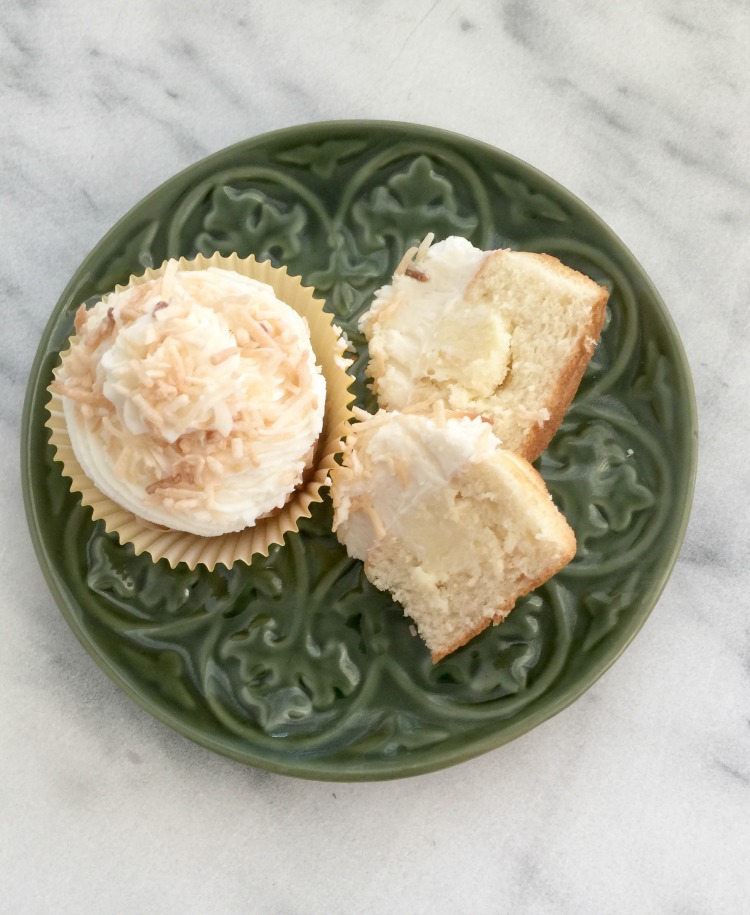 Each year I help make the desserts for the Annual Saline County Single Parent Scholarship Fund cookout on the Saline County Courthouse lawn. That is coming up soon in May so I'm already baking the cupcakes for that and getting them into the freezer. Part of the fun in that is coming up with new flavor combinations. Hence, these Coconut White Chocolate Cupcakes with their hidden surprise.
I'll be making some of our familiar favorites as well:
Pretty Little Margarita Cupcakes, another new one, will be a welcome addition.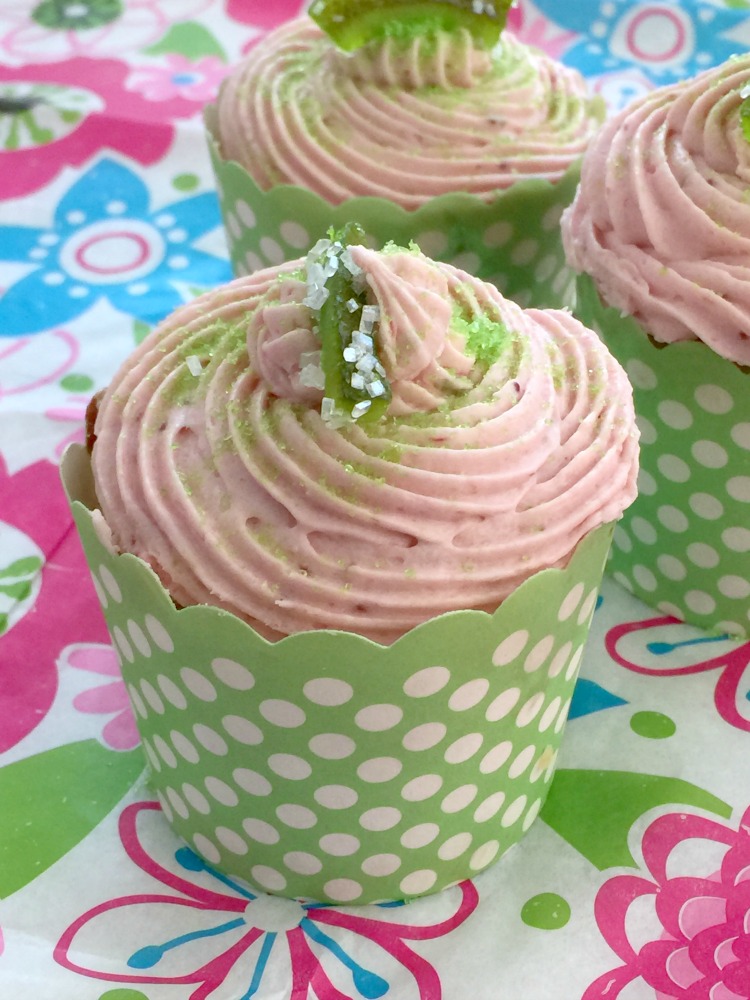 I may or may not be making these Coconut Cream since I'm already making these Coconut White Chocolate ones. What do you think?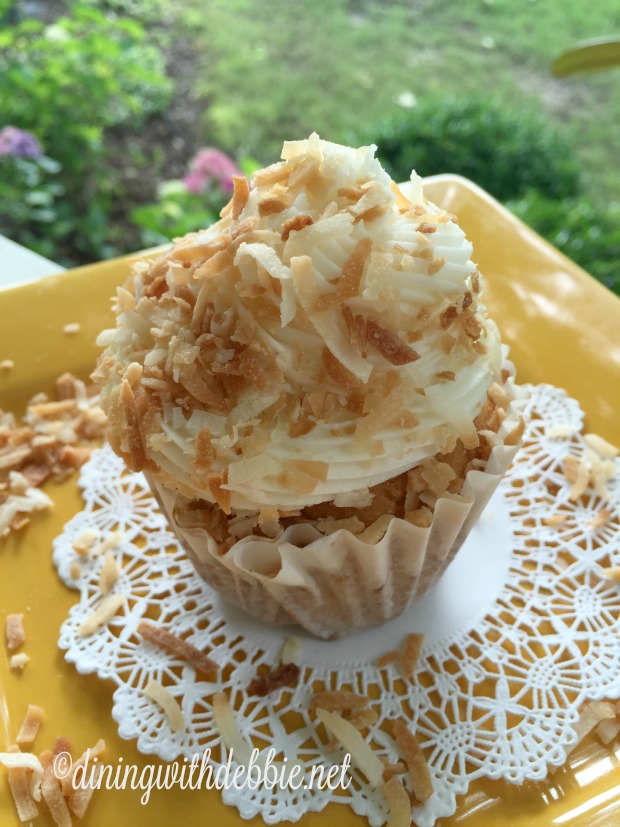 These Tropical Carrot Cake Cupcakes are a little twist on traditional carrot cake with cream cheese frosting. I love the tartness that the goat cheese brings is absolutely delightful. Aren't they pretty?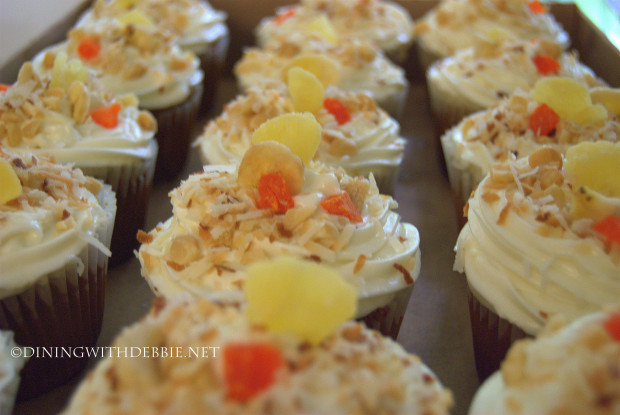 And pretty is important, y'all.
One of Perfect Boy's all-time favorites is this Red Velvet Cupcake I have made for his birthday on more than one occasion.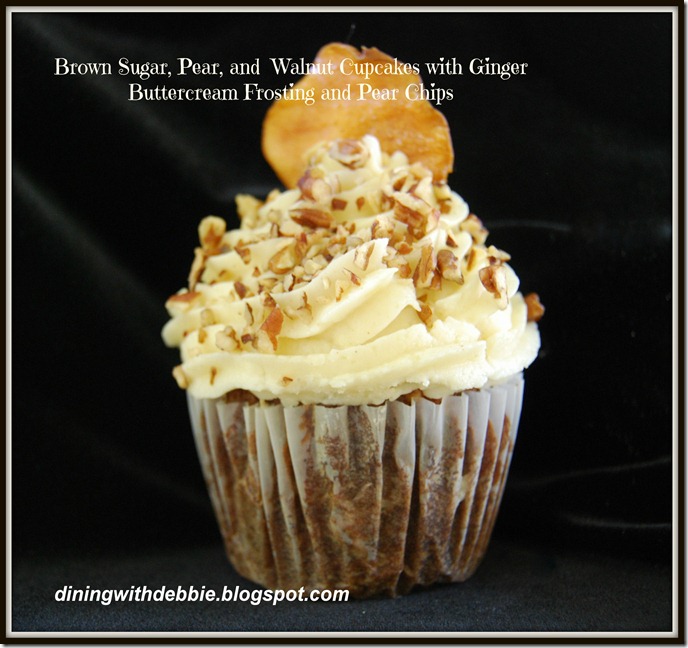 I may include these Brown Sugar, Pear and Walnut Cupcakes I made for the Arkansas Women Bloggers web site a while back. They are incredibly delicious, but a little labor intensive. I suppose that's a labor of love?
I decided to make small cupcakes this year, giving everyone just a bite or two of sweetness to follow their burgers and fixin's. I may get fussed at about that.
My Luscious Lemon Cupcakes are made and headed to the freezer. Lemon, of course, if one of my absolute favorites and because I wanted that lemon flavor to really shine through, I added a little extra punch so it would pack some real pucker power. Come back and find out just what that is.
And you just know there will be dark chocolate in some form. Right?
Easy Coconut White Chocolate Cupcakes
Ingredients
Cupcakes

1 box Duncan Hines White Cake Mix
3 Tablespoons coconut flour
1 3.3-ounce box Jello White Chocolate Pudding Mix
1 cup coconut water (not coconut cream)
1/2 cup coconut oil
1/2 cup half and half
1/2 teaspoon coconut extract
1 teaspoon vanilla extract
pinch salt
4 egg whites, at room temperature
White Chocolate Ganache

9 ounces white chocolate, chopped
1 cup heavy cream
1 Tablespoon vanilla
Coconut Buttercream

1/2 cup solid vegetable shortening, at room temperature*
1/2 cup unsalted butter, at room temperature
1 teaspoon coconut extract
4 cups sifted confectioners' sugar
2 tablespoons culinary coconut milk
Optional: toasted coconut
Instructions
Cupcakes

Preheat oven to 350 degrees. Prepare cupcake pans with liners.
In the bowl of an electric mixer, whisk together cake mix, coconut flour, pudding mix and salt.
Continue to beat at medium speed while adding in coconut milk, coconut oil, coconut and vanilla extracts.
Add in egg whites one at a time and mix thoroughly. Beat thoroughly 6-8 minutes, scraping bottom and sides of mixing bowl occasionally.
Add batter to cupcake lines filling only half full. Bake 17-18 minutes just until lightly browned.
Cool completely on wire racks.
Using an apple corer, remove a section from the center of each cupcake and fill with White Chocolate Ganache.
Cupcakes may be frozen at this point up to 2 months.
Frost as desired.
White Chocolate Ganache

Heat heavy cream in the microwave just to a simmer. Stir in white chocolate and vanilla. Stir until chocolate is melted and ganache is very creamy.
Coconut Buttercream

In large bowl, beat shortening and butter with electric mixer until light and fluffy. Beat in coconut extract
Gradually add powdered sugar, one cup at a time, beating well on medium speed. Scrape sides and bottom of bowl often. When all sugar has been mixed in, icing will appear dry.
Gradually add coconut milk; beat at medium speed until light and fluffy.
For thinner consistency frosting, add 2 tablespoons light corn syrup, water or additional coconut milk.
Frost cupcakes as desired.
Garnish with toasted sweetened coconut.
This recipe makes 24 - 27 regular cupcakes.
Notes
*You can substitute unsalted butter if you prefer. The frosting will be much softer. A better idea is to substitute butter for half of the shortening, especially if you plan to decoratively pipe the frosting.
https://diningwithdebbie.net/2017/04/11/easy-coconut-white-chocolate-cupcakes/
DiningWithDebbie.net. All Rights Reserved.