I've been an ardent reader of Eating Well since it was first published. The January/February 2017 issue contained several recipes I earmarked to try, the first being this amazing Cauliflower Rice Pilaf. Hubby and I are making a conscious effort to decrease our carb intake — and I say decrease, not eliminate.
Y'all there's rice. And pasta. And rolls. Those are and will continue to be a part of my life:)
I'm not a newcomer to cauliflower. We love it roasted and frosted, but I have never really jumped on the mashed cauliflower for mashed potatoes bandwagon. I'm okay with it, but I'm still working on getting that recipe "just right." However, this pilaf is another story.
We loved it! I'll definitely be making and tweaking it again. I'm already thinking of a number of variations. I think adding dried cranberries would be a nice addition if you'd like to add this to your Christmas menu.
What about you? What would you add?
Did you know you can buy frozen cauliflower rice now? That goes to show you the marketing pull of the diet industry I suppose. But gracious me, it's no effort whatsoever to process a head of cauliflower in your food processor, y'all. You can easily do that ahead and have it ready for this dish.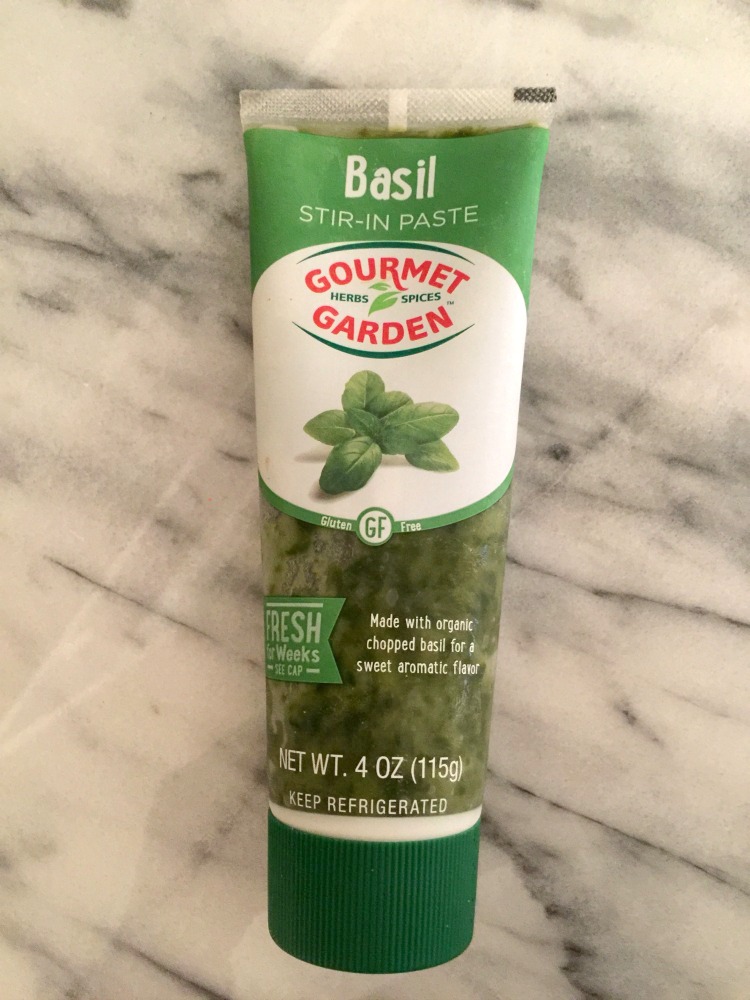 I used basil paste I keep in my freezer to add a fresh herb flavor. I keep herb pastes and butters in my freezer all of the time. Since I have a huge container of flat-leaf parsley still available, I was able to add about 1/2 cup minced parsley as well. Both made such a fresh taste and perked up the pilaf a lot.
Ingredients
6 cups cauliflower florets
3 Tablespoons EVOO or basil-inflused olive oil
2 cloves garlic, minced
1/2 teaspoon Kosher salt
1/2 teaspoon freshly cracked black pepper
1/3 cup toasted sliced almonds
1/2 cup fresh herbs (I combined 1 Tablespoon frozen basil paste with 1/2 cup fresh parsley. I also added an additional tablespoon or two of minced chives which are still growing in my herb bed.)
Fine zest of 1 lemon (I think lime zest would be terrific as well. How about orange zest with cranberries?)
Instructions
Pulse cauliflower florets 2 cups at a time in food processor until chopped into rice-sized pieces; set aside.
Heat olive oil over medium heat in a large skillet. Add garlic and cook about 1 minute, stirring continually.
Add in cauliflower rice, salt and pepper. Cook until cauliflower softens, 5-8 minutes.
Add in frozen basil paste and stir well to combine.
Remove from heat. Stir in fresh parsley and chives, toasted almonds and lemon zest.
Notes
The cauliflower can be prepared ahead up to 1 day; refrigerate.
Adapted from Eating Well, January-February 2017.
https://diningwithdebbie.net/2016/12/27/cauliflower-rice-pilaf/
DiningWithDebbie.net. All Rights Reserved.