This post was sponsored by Uncommon Goods. As always, all opinions are mine — and you know I have them!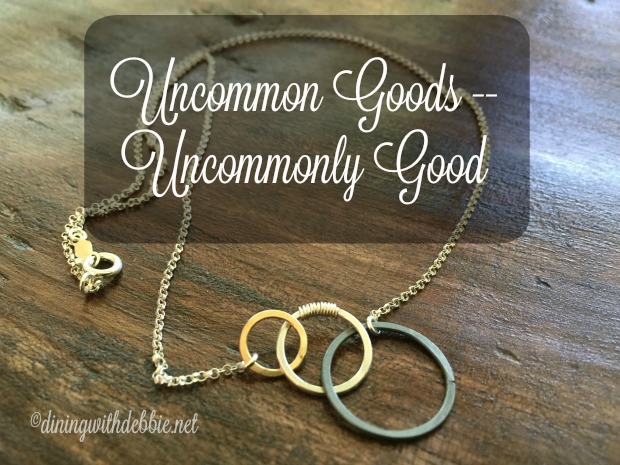 What makes Uncommon Goods so uncommonly good? Yes, their products are remarkably beautiful. Yes, their designers are among the creative best. Yes, their products are all handmade by skilled artisans using "interesting, unusual, reclaimed, or recycled materials."
But more than that, I think what makes Uncommon Goods so uncommonly good is told through their stories. The stories of the people and places behind those stories.
.
Take a look at the story of Tracy Shea an Ohio mom of two who spends her days making her popular Pedestal Jewelry Holder
Or Beth Lawrence of Tennessee who created the Freshie & Zero Past, Present and Future necklace we are giving Perfect Girl for her 9th birthday this month. Where is my tiny baby girl?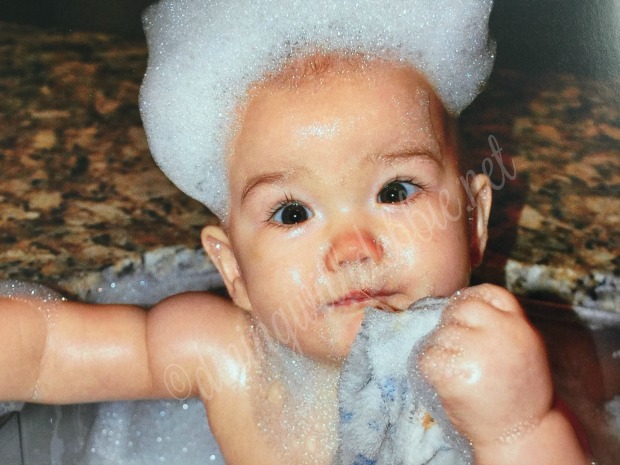 You just have to love a story like that, and I love the story of Perfect Girl's birthday necklace representing me, her mom and her. I hope it will be a treasure she passes on to her daughter one day. Shhhh. She hasn't received it yet.
Uncommon Goods offers so many beautiful creations for persons of all tastes. Still needing something special for Mom for this Mother's Day? They have gathered some beautiful and unique pieces — not just jewelry– for you to consider.
How about a homegrown spa experience? Or this personalized family print from Mary and Shelly Klein? What mother or grandmother wouldn't love to receive either one?
With berry season just coming in, I've been giving strong hints that this Berry Buddy by Brian Kunkelman needs to find its way into my kitchen.
When you read that quote from their web site, you just know you're headed for an amazing adventure. If you're anything like me, you'll certainly be drawn to the unique merchandise, but more than that, you'll be drawn to Uncommon Good's people and its mission.
I'd love to hear from you after you've paid them a visit. I really know it's going to be the beginning of a shopping love affair:)
Thanks for stopping by. Come again soon and #letsbreakbread.