For Part 1 of Super Soups for National Soup Month, go HERE.
I told you that we really love soup at our house, and here's more proof. You can find all of these soups on the blog; some of them are from my very early blogging days. Maybe I'll get around to updating those with better photos one day. But until I do, just trust me and try each one. I'd love to know which ones suited your fancy.
One of my soups, Slow Cooker Chicken Mushrooms and Wild Rice. is featured this month on Taste Arkansas. Even my "I don't like mushrooms Hubby" loves this soup. Go check it out.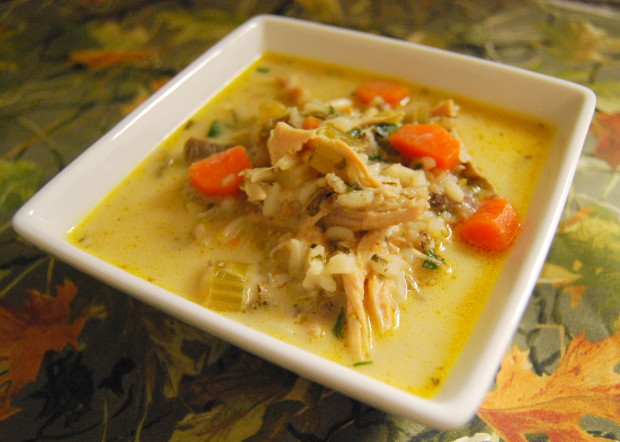 Taramahoota Soup: It may have a funny name, but this is one awesome soup. I made it for my lunch group at school once time. Now they ALL make it.
Gary's Favorite Tortilla Soup: Actually, it's everybody's favorite tortilla soup.
Mary Lynn's Tomato Basil Soup: If you like La Madeleine's tomato-basil soup, then this is it's closest kin.
Pesto Bean Soup: The pesto gives these beans just a little extra kick.
Curried Sweet Potato Soup: I love curry and I love sweet potatoes; it's the best of both worlds.
Vietnamese Pho Soup with Beef: Pho, pronounced "fuh,"—another favorite with so many variations.
Oysters Rockefeller Soup: It's a different take on oyster stew.
Spicy Sausage Barley and Mushroom Stew: The savory flavors of sausage, barley and mushrooms gives this soup a real depth.
Black Bean Soup: It's a classic.
Asian Turkey and Rice Soup: You won't wait around for leftover Thanksgiving turkey to make this one.
Butternut Squash Soup with Pear Garnish: Don't say "no" until you try this. It's a different twist on your usual butternut squash soup.
Hazelnut and Watercress Pumpkin Soup: The only problem I have with this delicious soup is getting my hands on the watercress.
Paula's Potato Soup with Shrimp
Broccoli Cheese Soup: Who doesn't love a rich, cheesy broccoli-cheesy soup. The broccoli makes it healthy, right?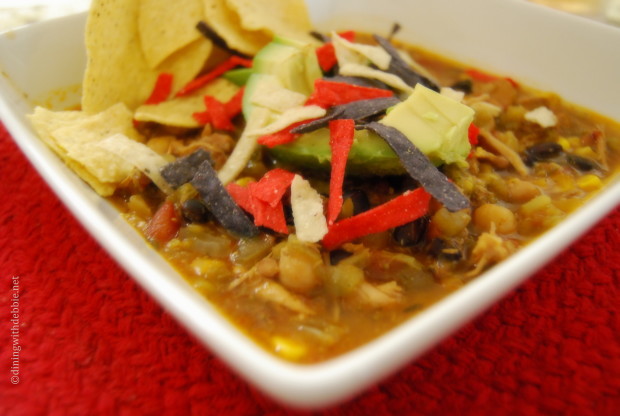 Mexican Lime Chicken Soup: I love the perky taste of the lime in this soup.
Brazilian Black Bean Soup: Just a little twist on the classic black bean soup.
And would you believe that this list doesn't include all of the soups on the blog? But I figure that there are enough here to get you started:)
Happy National Soup Month. How are you celebrating?