Disclosure: Tickets for the AFGS Giveaway were provided by the Arkansas Flower and Garden Show. All opinion expressed are my own.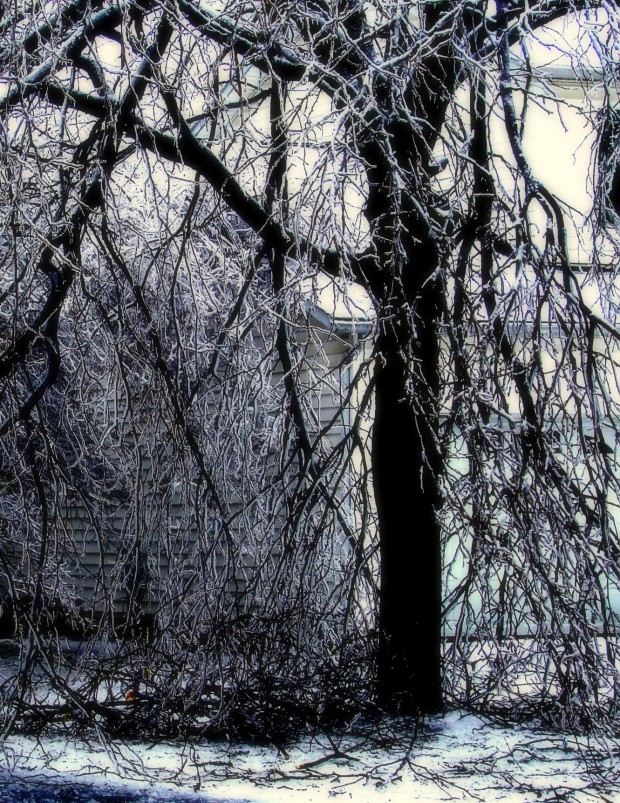 It was an ugly day that I just knew without a doubt would turn into an even uglier evening. Day upon day of ice, intermittent snow flurries and frigid temperatures were leaving their mark and intensifying my "I'm not a fan of Winter" (that is putting it quite mildly actually) attitude. More gray than day, it wasn't looking like our Bloggers in Bloom festivities would go on as planned. Throughout the early morning we watched in anticipation of more. More icy rain. More predictions of maybe or maybe not. Less warmth. Not the sort of time to be whispering of Spring blooms and Summer sunshine. Cancel or proceed?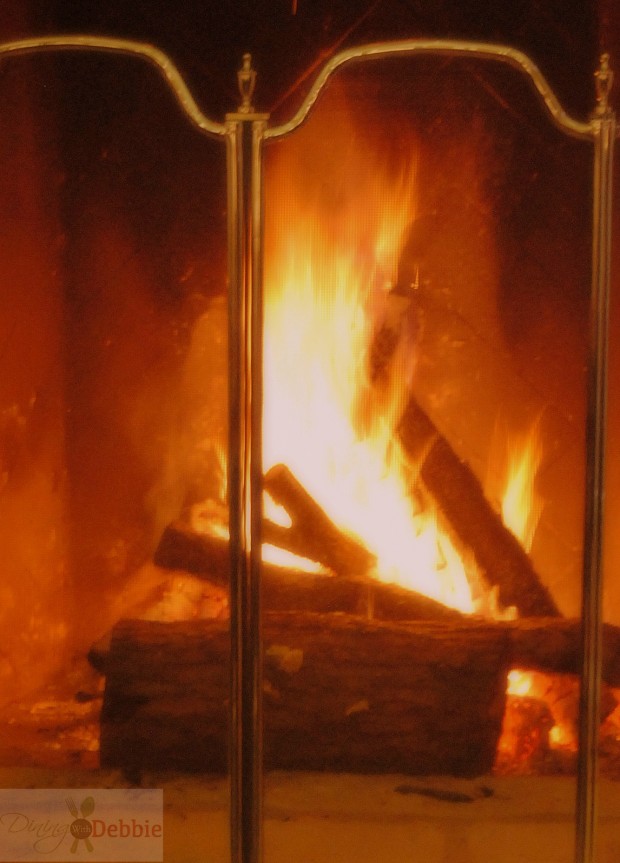 Except it wasn't a gloomy, dreary evening. We forgave Winter for a while and wrapped up in the warmth of the glowing fire and the genuine friendliness and hospitality. It was a beautiful night, full of so much color and promise. And creativity and flavor.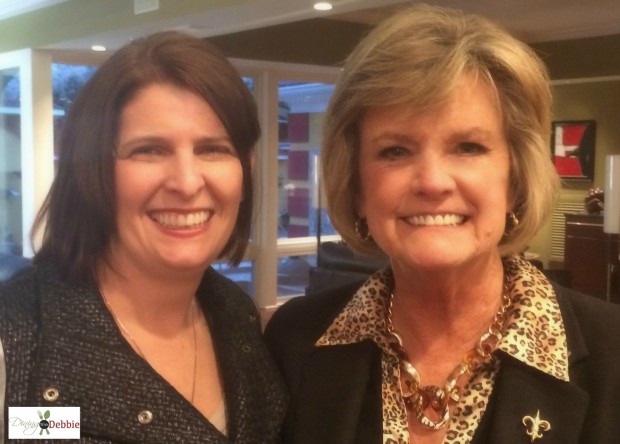 Arkansas Women Bloggers: Ghidotti Communications and her former (NOT OLD) teacher, Dining With Debbie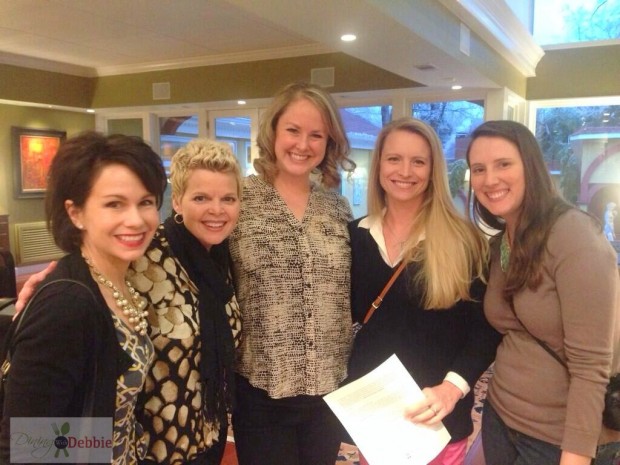 Arkansas Women Bloggers: Delta Moxie, An Awesome & Amazing Life, Heather's Dish, The Ederington Family, The Made Thing.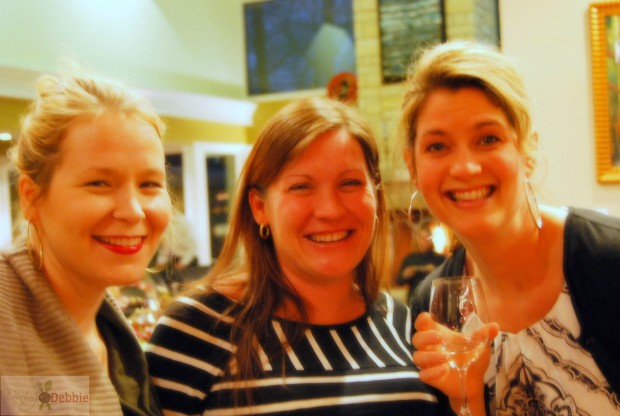 Arkansas Women Bloggers: Loibner Photography, Tales from a Panamamama, The Dramatic
Before I entreat you to venture on to the evening's festivities, I have to give a #shoutout to this incredible group of Arkansas Women Bloggers – authors, journalists, media gurus, homemakers, organizers, craftsmen — who bring their collective talents together to uplift and share with others quite openly and willing. If you are a blogger — and a women — come join with us. And if you are not in Arkansas, go check out one of these affiliates in Texas, Oklahoma, Kansas, Mississippi, Missouri and Alabama. Not there? Check back with us soon — we are growing! Let us know if you are interested in adding your state. We'd love to talk with you.
A summer ray of sunshine sparkled leaving the dreary, icy winter night to fend for itself. Bloggers in Bloom, an event held to introduce members of Arkansas Women Bloggers, to the Arkansas Flower and Garden Show, one of our hosts, and its affiliations and purposes and co-host Colonial Wines and Spirits, set the mood for a warm and inviting special occasion that amplified the theme of the show —

And especially friendship and gracious hospitality.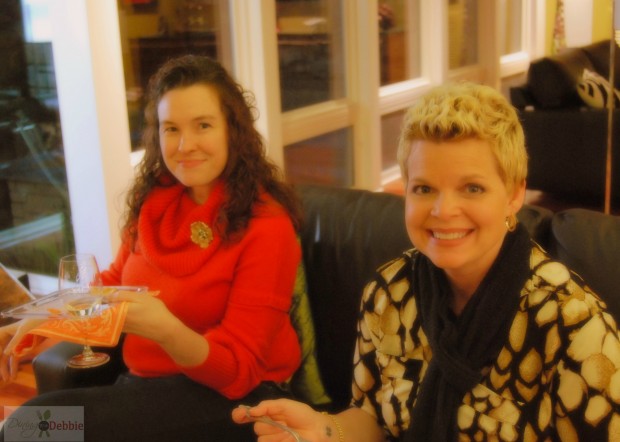 Arkansas Women Bloggers: Splendid Things , An Awesome and Amazing Life
I have been a frequent attendee at the Arkansas Flower and Garden Show and was so excited to be able to participate in Bloggers in Bloom and to learn how our ARWB members will be showcasing the schedule of events, featured speakers, and multiple participants through social media on February 21-23. Proceeds from the Arkansas Flower and Garden Show provide educational scholarships in horticulture related fields to students in Arkansas colleges and universities and funds for the Greening of Arkansas Mini-Grant Program. We were welcomed by Darren Irby, who is an #AFGS board member and advocate, and Christa Quinn, Executive Director.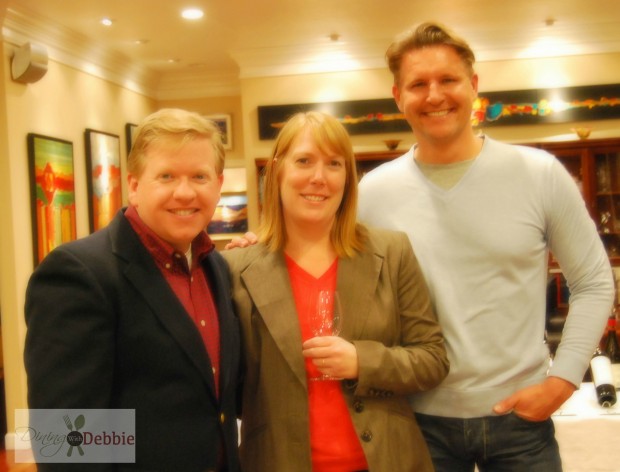 And did I mention there was food? Lots and lots of beautiful and delicious food. Have you tried…oh my gosh, this is amazing…this salmon…
Chef Hendrik Thostrup born into a fifth generation hotelier and restaurateur family, studied culinary arts in his native country of Denmark where he earned the certification of Executive Chef. He also studied art in Holland, Germany, France, Italy, Spain, and here in the U.S. His study in culinary art was paralleled with the study of wine in the regions of the same countries. He has worked as a chef in Denmark, Germany, and in the US. Although he continues to expand his craft by travel, reading, and trying new things in his kitchen, today all his time is spent promoting the relationship between food and wine and as the General Manager and Partner at Colonial Wines & Spirits, our host for Bloggers in Bloom at the home of his partner at Colonial Wines, Clark Trim. Asked what he enjoys working with most in the kitchen and he will respond, "fresh caught fish and seafood."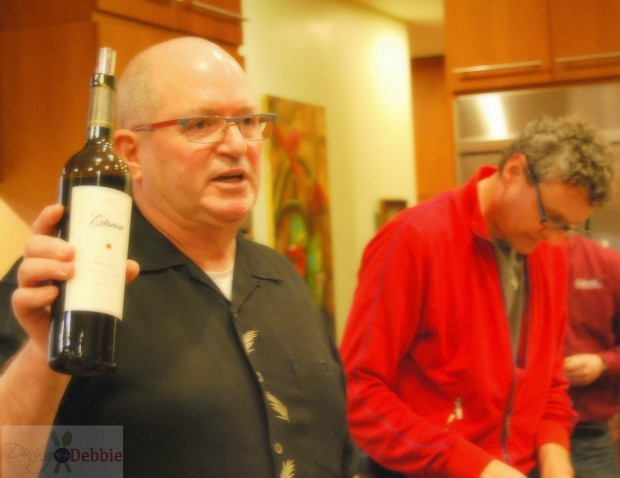 Our menu featured: Roast Tenderloin of Beef Fresh Gulf Shrimp with cocktail sauce Side of Salmon Teriyaki Glazed Chicken Wasabi/Ginger Salad Tossed Salad Humus with Pita and Fresh Garden Vegetables Apple Celery Salad Fresh Baked Ciabatta Bread Assorted Cheese Cake, Brownies, Fruit Pastry.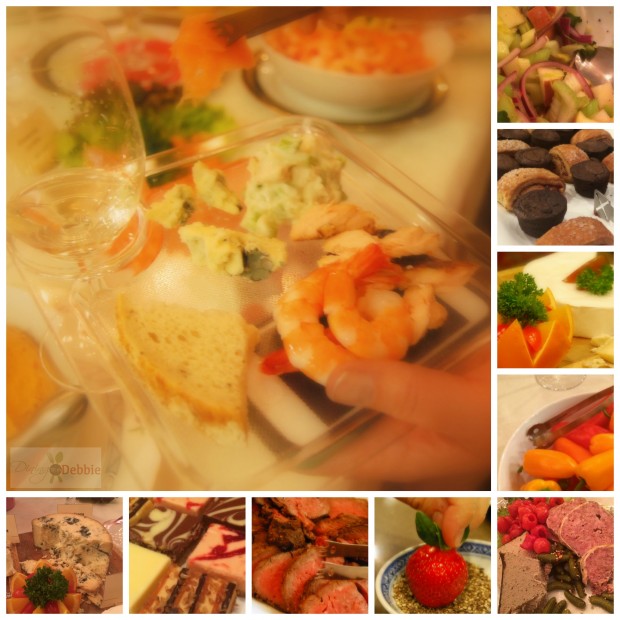 Clark, along with Chris Kotoun and Jimmy Hamilton, provided insight into the pairing of wines with a variety of tastes, including sharp and mellow cheeses, peppered strawberries, and meats, discussing how each affects different sensations on the palate.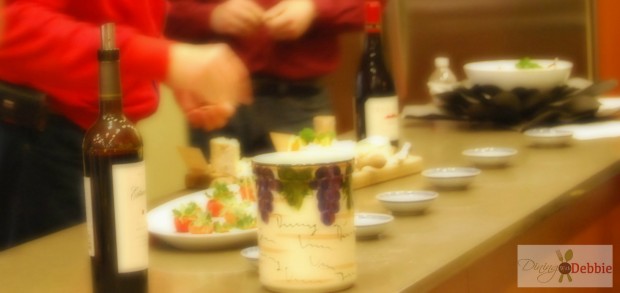 Will Mouw and Kevin Li of Central High School and the Arkansas Youth Symphony masterfully treated us to beautiful duets on the violin. Not only were they incredibly talented, I was amazed to learn that Will actually repairs and builds violins. Kids these days…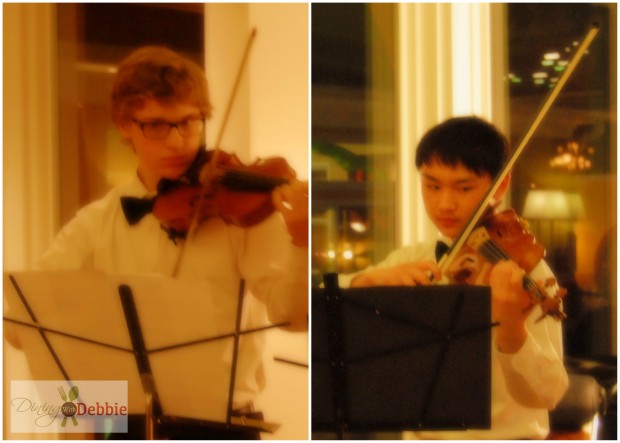 Chris Olsen, nationally known home and garden guru, designer, author, TV personality and public speaker and our friend from Botanica Gardens, demonstrated some of his favorite tips and techniques for bringing color into our homes and renewing enthusiasm for each of the seasons by simply changing out the items we probably already have in our homes or by moving them to a new, sometimes unexpected location.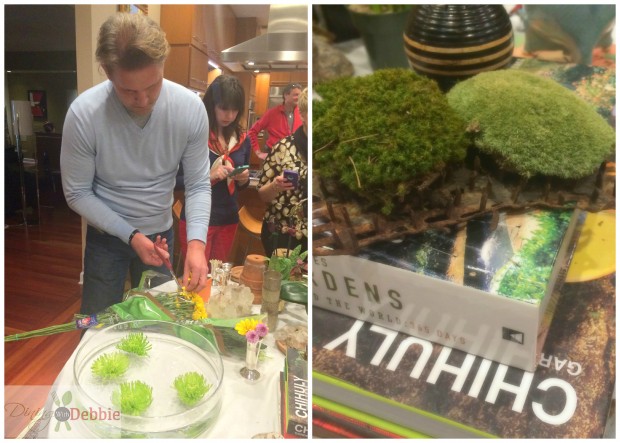 He encouraged us to pop color throughout our living spaces or, in his words, get our "jhemajang" on! You'll just have to come visit Chris at the show and ask him about that!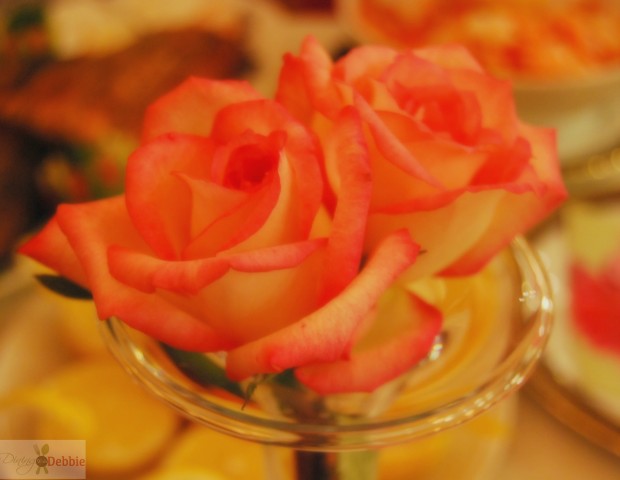 Special thanks to Antique Brick Outdoors, Horticare, Good Earth Garden Center, River Valley Horticultural products, and Tammy Sue's Critters for the sweet SWAG bag and a huge thanks to Natalie Ghidotti of Ghidotti Communications for helping to arrange the festivities. I hope you'll take a moment to drop by and tell them thanks for being generous giveaway sponsors.
GIVEAWAY WINNERS TO BE ANNOUNCED
Sunday, February 16
All ARWB members featured will have tickets to give away. Be sure to visit them and enter there as well.
Fortunately for you and for me – I get to give away tickets to the 2014 Arkansas Flower and Garden Show to some lucky readers of my blog and all you have to do is tell me what your favorite flower, tree or garden plant is and why. That's it! I just hope it isn't poison ivy because, well, that's one plant I can really do without thank you very much.
Be sure to follow the Arkansas Flower and Garden Show on Facebook, Twitter, Flickr, or YouTube. If you do, and you'll be glad you did, come back here and leave me a comment that you followed and you'll be entered for the giveaway as well.
Not pictured: Frenetic Fitness, KD316, Planting Dandelions, Jolly Goode Gal, The Coffee House Life
February 21-23, 2014 Statehouse Convention Center
Show Times Fri. 10 a.m. – 6 p.m. Sat. 10 a.m. – 6 p.m. Sunday 10 a.m. – 4 p.m.
TICKET PRICES Adults $8 Seniors (60+) $6 Children 16 and under FREE 3-day pass $12
PARKING Park for FREE at Dickey-Stephens Park and then take the shuttle ($1 round-trip for adults) provided by Arkansas Destinations to the show!