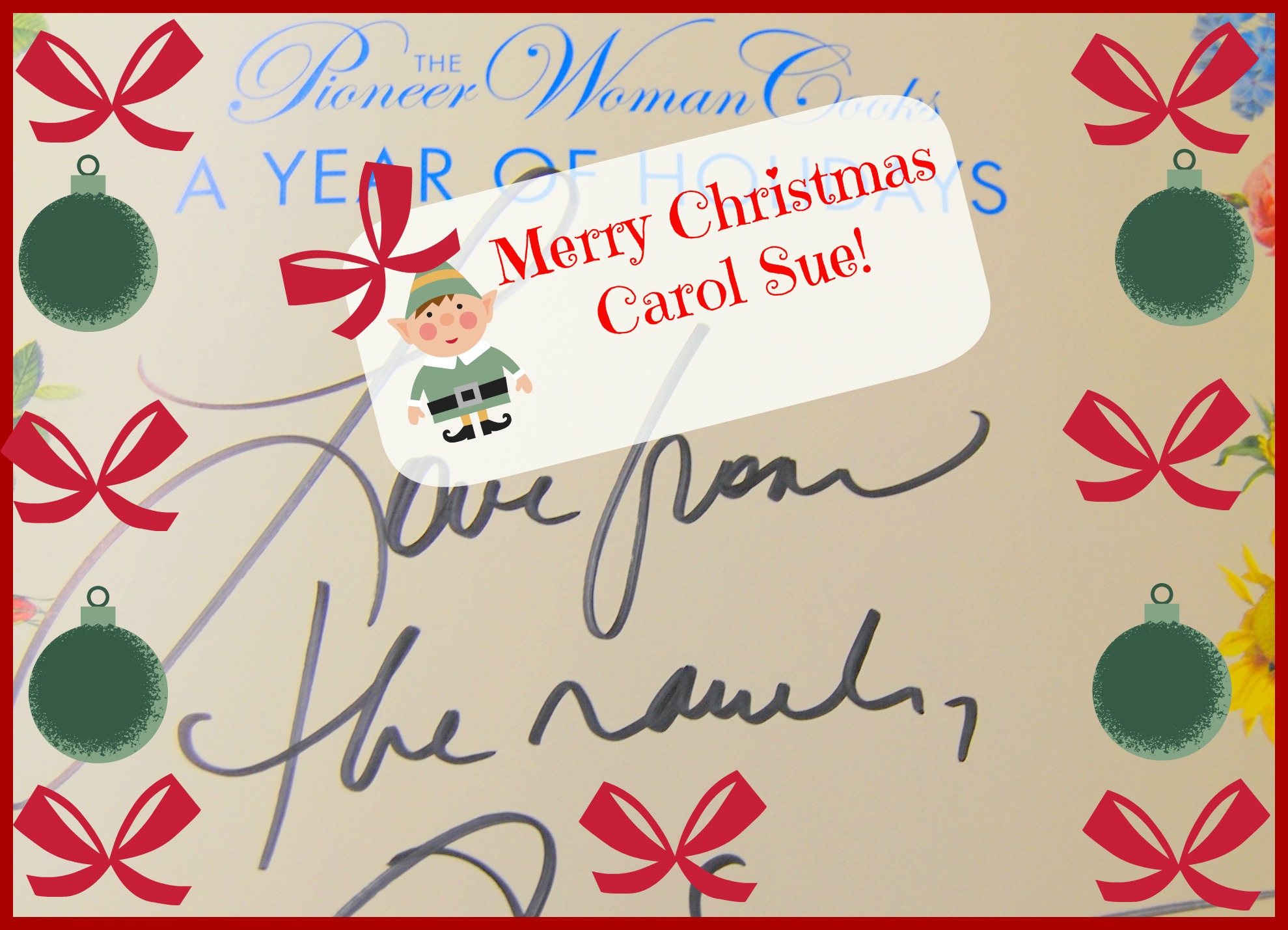 Thanks so much to all of you who dropped by to visit during the giveaway "festival" for the signed copy of The Pioneer Woman's A Year Of Holidays. I just wish I had enough copies to pass out to all of you who would like to have a copy. Unfortunately…. well, you know.
May I have the envelope, please? Oh, wait. That's a difference event, isn't it? And the winner is…
CarolSue
Congratulations! You have 48 hours to email me your mailing address or I will select another winner. Looking forward to hearing form you.