One of the things I look forward to the most in summer is the first bite of a homegrown, Cherokee Purple tomato. And if it just happens to be on a BLT with Petit Jean Meats Hickory Smoked Bacon, it's even better.
Absolutely nothing beats that, y'all.
While I'm partial to Cherokee Purples, I'm not opposed to other varieties. Our Arkansas Marvels and Travelers have done very well this year. And our little Yellow Pears and San Marzanos have outdone themselves. So what do you do when your kitchen counters are overflowing with these mouthwatering fruits?
I mean there's only so many you can eat fresh, right?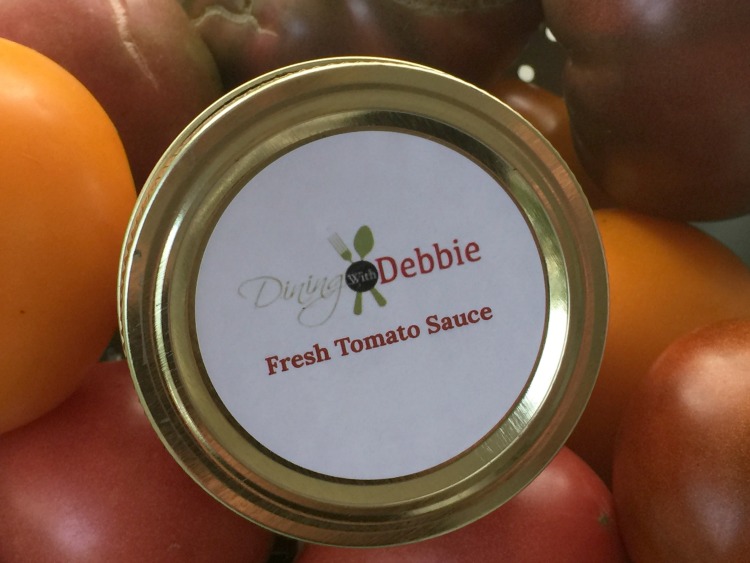 One way I like to preserve this fresh taste of summer is to make this very versatile tomato sauce. I keep the flavors simple so I can use it in multiple ways. It's good as it is for a simple pasta, as a pizza sauce, or made into a more loaded bolognese.
While you can make this in a large soup pot on the stovetop, I think the flavor improves when it's made in the slow cooker. Plus, it's just so simple to do. I use whatever tomatoes I have on hand, but I do try to include some San Marzanos since they are true paste tomatoes. It's not absolutely necessary, though. You'll just have to take more time to reduce the liquid in the sauce.
I don't peel my tomatoes either. I think there's tons of flavor in that peeling and you're going to blend it smooth anyway. Save yourself the trouble. Do core the tomatoes, however.
Once you make your own sauce, I bet you'll never go back to buying it in the store. It's just that good.
While I can mine, it can just as easily be frozen if you prefer. This recipe makes 3-4 pints; I can mine in 1/2 pint jars since there are only the 2 of us at home.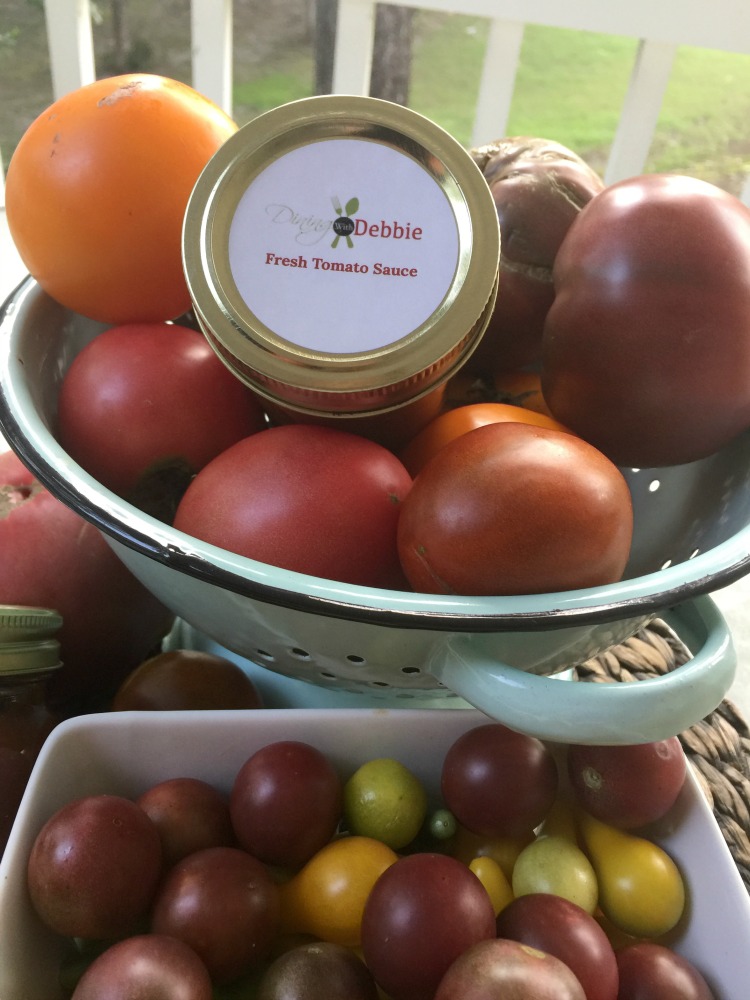 Preserving Summer: Slow Cooker Tomato Sauce
This recipe makes 3-4 pints. It is easily doubled. However, I would not double the garlic since garlic tends to strengthen in flavor as it cooks. I would probably just add 1 more clove.
I usually just fill my slow cooker crock with whatever tomatoes I can get into it and adjust the seasonings before canning.
Ingredients
6 pounds unpeeled tomatoes, cored and coarsely chopped
1 large onion, coarsely chopped
3-4 large garlic cloves
2 teaspoons crushed red pepper flakes
2 teaspoons freshly cracked black pepper
1 Tablespoon kosher salt
2 teaspoons Italian seasoning, crushed
1 teaspoon dried oregano, crushed
1 Tablespoon fresh oregano leaves
1 cup chopped fresh basil
Instructions
Place all ingredients, except fresh basil, in the crock of a 5-6 quart slow cooker.
Cook tomato mixture on HIGH for 8-10 hours. (I usually put mine on at night to finish the next day.)
Using an immersion blender, blend tomato mixture until smooth. Adjust seasonings as desired.
Leave top off of slow cooker set on HIGH, allowing sauce to thicken for 3-4 hours, stirring occasionally. The time will vary depending upon the amount of liquid in the tomatoes and on your slow cooker.
Stir in fresh basil just before canning.
Meanwhile, prepare jars, lids and rings for canning.
Ladle sauce into jars and seal.
Process in a boiling-water canner 35 minutes for pints or 45 minutes for quarts.
Remove jars and cool completely.
Label and date before storing.
https://diningwithdebbie.net/2017/08/09/preserving-summer-slow-cooker-tomato-sauce/
DiningWithDebbie.net. All Rights Reserved.