We've been fortunate here in Arkansas so far this summer. It's been relatively pleasant with temps lower than normal. My friend, Tom Bonner, meteorologist over at THV11 says that's about to change. Well, y'all it is summer after all.
And summer in Arkansas typically means, it's hot. But I'm okay with that. I've been a summer lover all my life, and I'm about to convert Hubby into one as well.
When it comes to summertime cooking, we typically head to the grill or to main dish salads. I'm good with that change of menu and pace. With desserts, I'm prone to easy ones like those I recently prepared for a No-Bake Desserts segment on This Morning.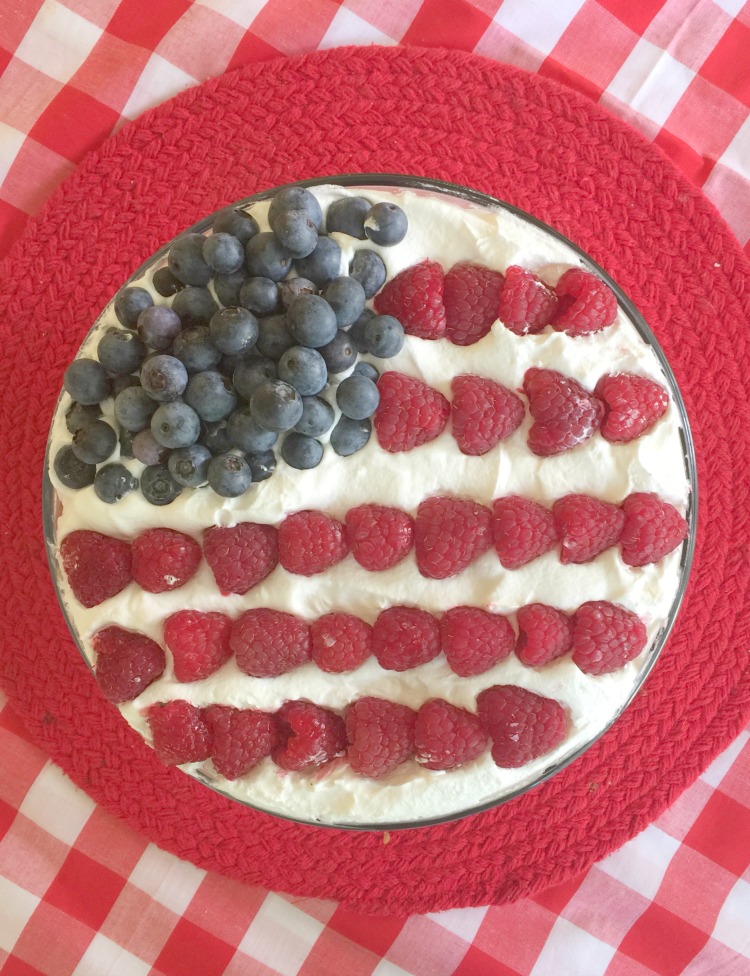 One of those way this Patriotic Trifle — just in time for your Independence Day celebration. This is perfect for "cooking" with the kids.
There's hardly a recipe. Simply tear a store-bought angel food cake into chunks and layer it with Cool Whip and your choice of blueberries, strawberries and raspberries. Top with a final layer of Cool Whip then form your flag pattern. Voila! I like to cut my strawberries with an egg cutter. It makes for really nice thin slices. Try standing those slices on end around the outer edge of your trifle bowl for a really nice presentation.
When I made this for the show, I used almost all of a 16-ounce container of Cool Whip, 1 1/2 cups sliced strawberries, 2 cups blueberries and about 2 cups raspberries. Those proportions can be adjusted to suit your tastes.
For more ideas for summer sweetness, head on over to THV's web site to see what I "cooked" up. READ MORE