I have a couple of secrets I need to tell you.
I just might be a little addicted to this Southwestern Warm Chopped Salad.
It just might be one of the easiest dishes I make since it usually involves leftovers.
You won't share those secrets, will you? I kind of have a reputation of being a complicated cook…I'm really not, but I just like to experiment. A lot. So …. shhhh.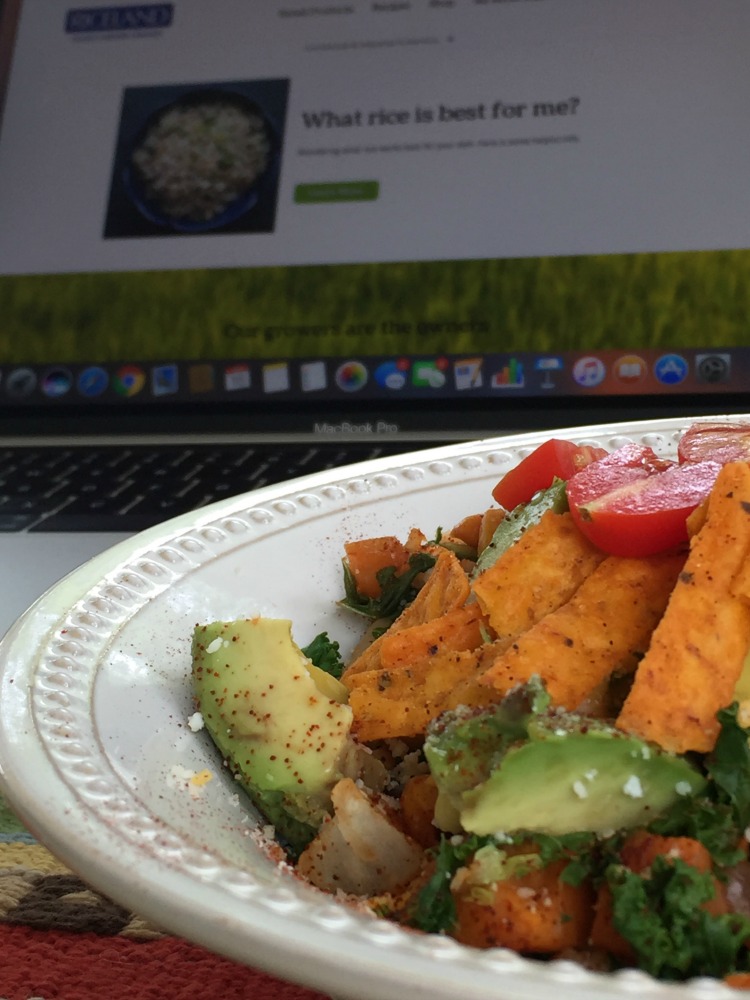 This recipe is just a "suggestion." The amount of each ingredients depends upon what you have on hand and your preferences. The ingredients can either be raw or cooked. Like I said, it just depends upon what's in your pantry and frig.
It's healthy, nutritious and delicious. I rather like that combination myself. And did I mention how easy it is? Well, that's no secret!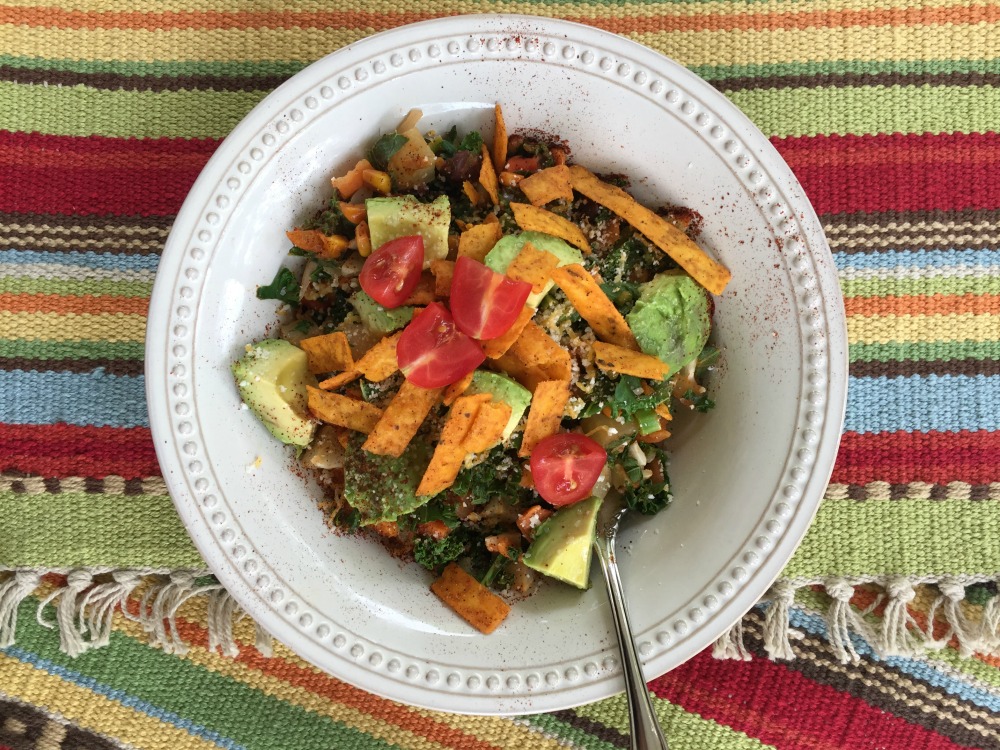 Southwestern Warm Chopped Salad
Ingredients
For 1 serving:
1 1/2 cups shredded kale
1/2 cup riced cauliflower
1/2 cup diced sweet potato
1/2 cup diced jicama, kohlrabi or parsnips
1/3 cup My Brother's Corn and Black Bean Salsa (or to taste)
1/2 teaspoon ground chipotle pepper
Salt to taste
Garnish: shredded fiesta blend, cheddar or cojita cheese (or a combination), 1/2 half avocado cubed, 1/4 cup tortilla strips, cubed tomato
Instructions
Combine kale, cauliflower, sweet potato, jicama, salsa and ground chipotle in a microwaveable bowl. Cover with plastic wrap or a plate.
Microwave on HIGH 3-4 minutes. Stir.
Garnish with cheese, avocado and tortilla strips. Top with cubed tomato, if desired.
I told you it was easy! Now go enjoy it:)
https://diningwithdebbie.net/2017/06/16/southwestern-warm-chopped-salad/
DiningWithDebbie.net. All Rights Reserved.