A classic tabbouleh (also spelled tabouleh) salad is made with bulgur wheat which is actually cracked wheat. Truly, it is more of a lemony herb salad than a grain salad since it contains a considerable amount of flat-leaf parsley and other greens. The remaining ingredients are fairly flexible and can easily be adjusted to your tastes. This recipe's beauty and flavor is in it's simplicity which is what makes it so versatile.
This salad is simple and light enough to accompany any menu or eaten by itself as a light meal. Not only is it refreshing and delicious, it's healthy as well. Tabbouleh is a traditional Lebanese dish that is popular across the Middle East. I like to serve it as a side to grilled lamb and chicken, but it goes well with just about any meat.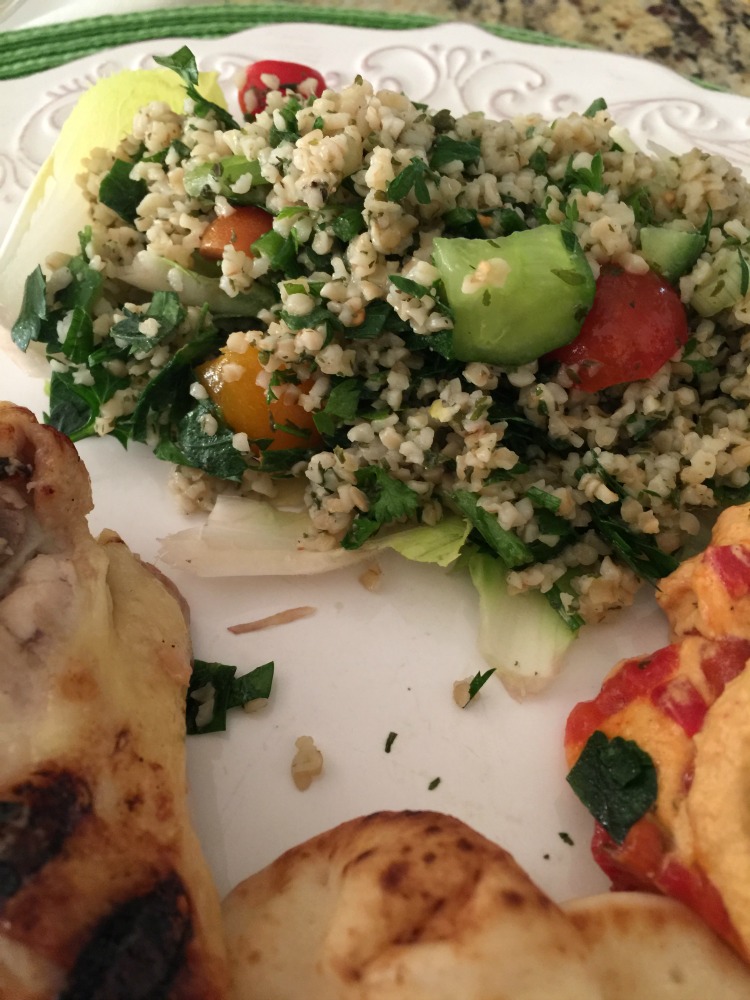 When those fresh summer tomatoes are available, I like to use tabbouleh as a stuffing for them. I omit the halved cherry tomatoes when I do that.
Tabbouleh will last several days in the frig. If it gets somewhat dry, just squeeze a little more olive oil and lemon juice on it and stir well.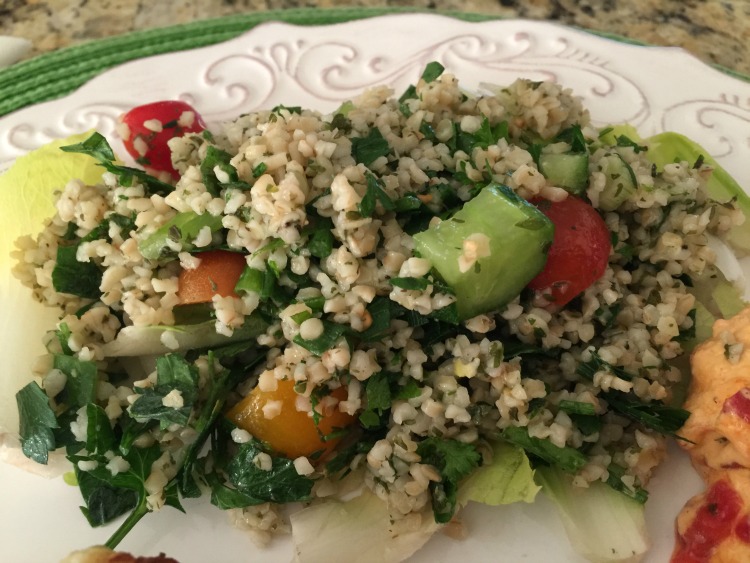 If you happen to be in Central Arkansas May 19-21, come join me at the Arkansas Greek Food Festival, one of my all-time favorite events. It's a celebration of the delicious, unique and exciting food and culture of the Mediterranean, benefiting local charities: Big Brothers Big Sisters of Central Arkansas, Community Connections, Easter Seals, Harmony Health Clinic, Immerse Arkansas, Wolfe Street Foundation, and Youth Home, Inc. Visit their web site for daily opening times and more information.
There's sure to be lots of tabbouleh around!
Ingredients
1/2 cup bulgar (crushed wheat)
Juice of 2 large lemons, to taste
¼ cup extra virgin olive oil
1 small garlic clove, minced (optional)
3 cups chopped fresh flat-leaf parsley (from 3 large bunches)
¼ - 1/2 cup chopped fresh mint
1 cup halved cherry tomatoes
5 scallions, finely chopped
1 cup diced English cucumber, optional
1/2 green bell pepper, optional
Salt, preferably kosher salt, to taste
1 romaine lettuce heart, leaves separated, washed and dried
Pita bread wedges, optional
Instructions
Place bulgur in a large, sealable bowl. Cover completely with warm water by 1/2 inch. Soak at least 20 minutes or up to overnight in the refrigerator. Drain in a sieve pressing to release excess water and return bulgur to the bowl.
Add lemon juice and olive oil to bulgur and toss well to combine.
Add remaining ingredients. Toss well and taste for seasonings.
Allow to remain at room temperature or in the refrigerator 2-3 hours for flavors to develop.
Serve with lettuce leaves and pita bread wedges.
https://diningwithdebbie.net/2017/05/09/classic-tabbouleh-salad/
DiningWithDebbie.net. All Rights Reserved.