I love black beans, Hubby, not so much. This is the man who dearly loves his pinto beans, so go figure on the black ones!
For my THV11 segment this week, I made Puffy Tacos (Have you made those yet?). Hubby got to have those for a couple of meals in the days prior to the show because I had to practice, y'all.
When I made this earlier this week, I stirred up a batch of these Spicy Black Beans to have as a side dish. It's one of those "create as you go" recipes. I know you have those as well, right?
As usual when it comes to Tex-Mex, I started with the classic trio: onions, bell pepper and a jalapeño. I suppose that's like the holy trinity of Tex-Mex cooking.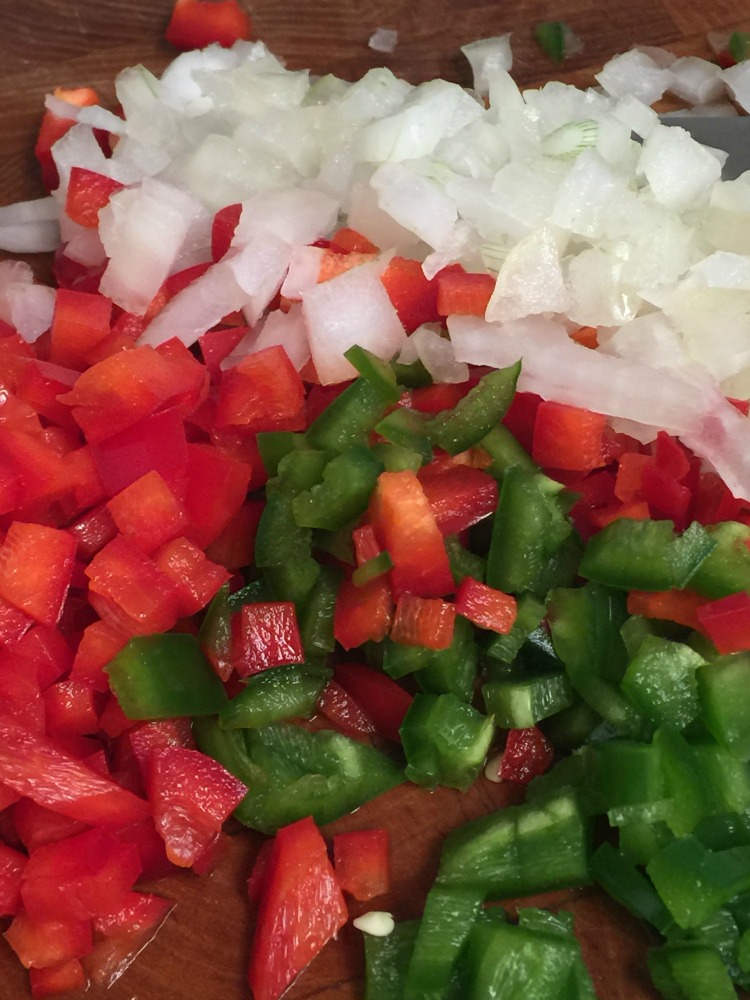 We like the flavor cumin adds to just about any dish, but with the addition of cumin seeds and cilantro, that flavor was intensified. If you're not a cilantro fan, you can leave it out, but I encourage you to include the cumin seeds and ground cumin.
Because I was headed to THV11 the next day, I made this with 2 cans of drained and rinsed black beans, but you could certainly cut the recipe in half. Also, I used the Hot variety of Rotel, but that is a matter of choice. Be sure to drain the juice because you do not need that added liquid.
Hubby declared this black bean preparation a winner as did I. I added some to the picadillo filling for my Puffy Taco serving. It was also great when combined with Heather's Cilantro Lime Rice, a Riceland Rice post.
Ingredients
2 Tablespoons olive oil
1 1/2 cups chopped onion
1 cup chopped bell pepper, preferably red
1 jalapeño, seeded and minced (may use less)
1 Tablespoon cumin seed
3 garlic cloves, minced
1 teaspoon ground chipotle pepper
2 teaspoons chipotle in adobo (mashed)
1 can Rotel, preferably Hot, drained
2 15-ounce cans black beans, drained and rinsed
1/2 cup chopped cilantro
salt and pepper to taste
Instructions
In a large skillet, heat oil over medium-high heat. Add onion, bell pepper and jalapeño, cooking til tender, about 4-5 minutes.
Add cumin seed and minced garlic, cook 2-3 minutes. Stir often.
Add ground chipotle, chipotle in adobo and Rotel. Mix thoroughly.
Add black beans; reduce heat to medium-low and allow to simmer at least 15 minutes. Add cilantro and stir well to combine.
Season to taste with salt and pepper.
https://diningwithdebbie.net/2017/04/13/spicy-black-beans/
DiningWithDebbie.net. All Rights Reserved.