And you expected a St. Patrick's Day post, didn't you? Happy St. Patrick's Day, y'all.
I've been in a cupcake frenzy lately since researching possibilities for Perfect Girl's birthday coming up in April. (Headed to double digits — impossible!) She's pretty particular about what she wants in terms of flavors but not design. So I created a Pinterest board just to collect some possibilities for her to consider.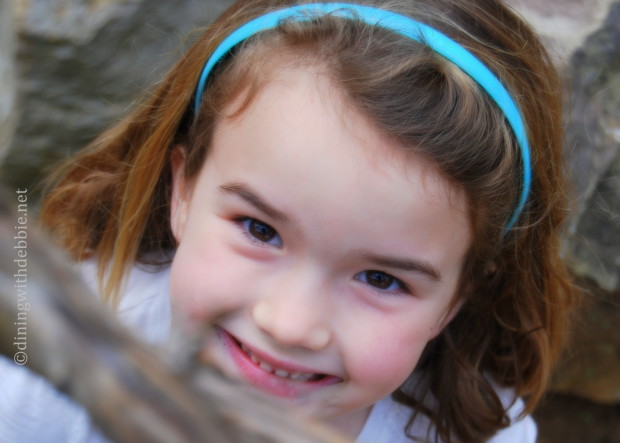 I'm telling ya', there are some pure genius cupcake makers out there! I'm not one of them. Oh I can certainly bake a decent cupcake, but I'm no genius when it comes to decorating them.
Have I told you about my foray into cake decorating?
Way back when Perfect Daughter was turning 2 or 3, I took a cake decorating class offered through our church. There were a bunch of us young mothers who were aspiring to reach "Mother of the Year" status by creating our very own cake masterpieces.
Only. We usually had icing hanging from the ceiling before we actually got around to getting it on the cake.
Seriously.
Well, I persisted and actually got pretty decent at buttercream spreading, knowing which tip made what, and I could whip out a royal icing rose with the best of 'em.
Until. Until my mother decided to put me into the cake baking business!
Y'all all I wanted to do was make birthday cakes for my baby girl. That I could handle. So cake after cake, while I still continued to hang icing from the ceiling, I made cakes of all kinds. Until…I finally vowed not to do that any more. EVER!
Except my grandmother had a birthday. Nonnie wanted me to make her birthday cake. Y'all this was my grandmother. What else was I to do?
So I made a cake. And it was glorious. It was a basketweave cake with a wide assortment of spring flowers in the basket. I just wish I could find a photo.
Maybe one of these days when I get around to going through those boxes of old photos — you know — the preDSLR ones.
But that was it. No more. I had exhausted all of my cake decorating energy for a long, long, very long time.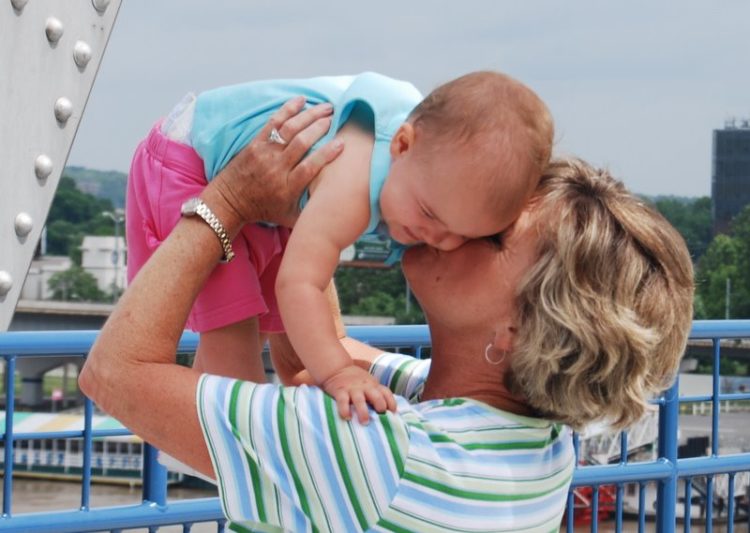 Until baby girl … the perfect one…asked me to make her some special birthday cupcakes like I had done for her big brother. (He's okay with a dab of icing and a gummy football or baseball on top. Anything as long as the cupcakes themselves are HUGE. And chocolate.)
Perfect Girl, however, wants pretty. And by gosh, pretty she will get.
Y'all pray. Seriously.
One of the flavors that kept showing up was for margarita cupcakes. Or maybe it was that I kept looking FOR margarita cupcakes. Or maybe I needed a margarita because of the cupcake stress I was having.
Since I didn't have any tequila, I did the next best thing. I made cupcakes. And I tested them out on some of my friends.
Ruthanne Genco, a REAL photography and Arkansas Women Blogger member, agreed to teach a Shoot Shop — also known as an attempt to teach us non-photographer types a few skills. Lord knows. I need all the help I can get.
Anyway, we met up last week at her house fun, food and fellowship. Oh and a few little photography lessons as well. My Pretty Little Margarita Cupcakes became the star of the show as a photo prop. I thought you might like to see what those with honest-to-goodness photo talent shot:
Me? I need Ruthanne's remedial class.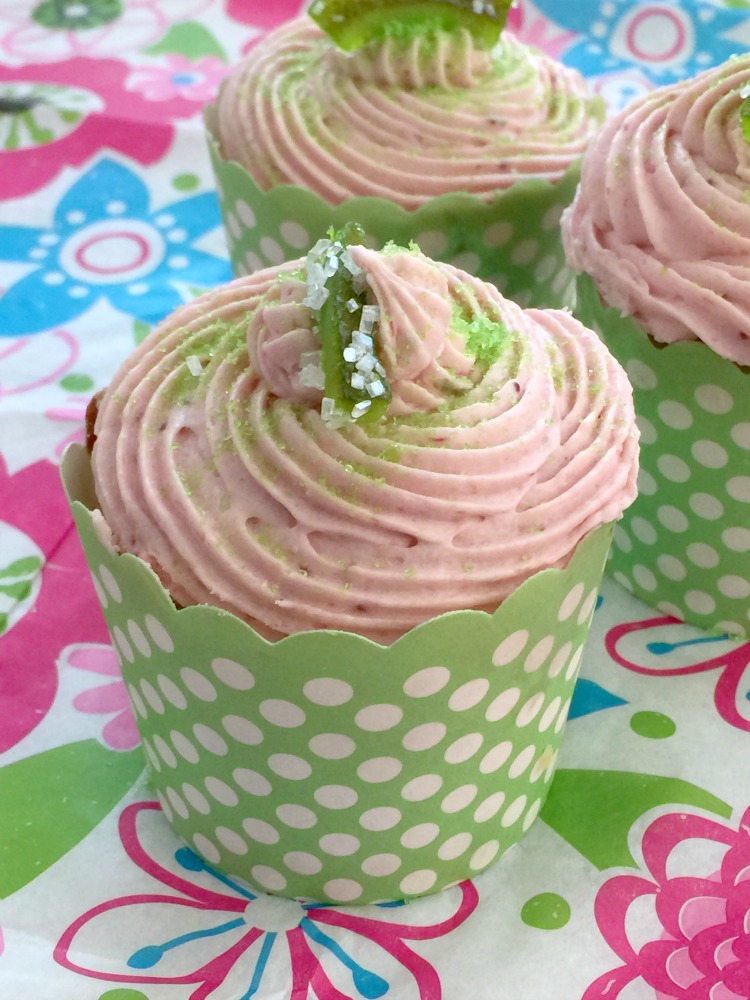 Isn't it about time you got to making these margaritas? Will you share?
Pretty Little Strawberry Margarita Cupcakes
Ingredients
Candied Lime Peel, optional

3 limes
1 1/2 cups sugar
1 cup water
Cupcakes

1 white cake mix (I use Duncan Hines.)
3 tablespoons flour
1 3.5-ounce box Royal Coconut Key Lime Instant Pudding
4 packets True Lime crystallized lime (substitute 2 tubes single serve limeade mix)
zest of 1 lime
1 cup thawed frozen margarita mix
juice of 1 lime
½ cup coconut oil
½ cup half and half
1 teaspoon vanilla paste
4 egg whites, room temperature
pinch salt
Lime Curd Filling

3 large eggs
1 cup sugar
1 Tablespoon plus 1 teaspoon cornstarch
1/2 cup fresh lime juice (about 4-5 large lime)s
3 packets True Lime, if desired
6-8 Tablespoons unsalted butter, cubed
4 teaspoons fine zest of lime
1 drop green food coloring, if desired
Strawberry-Lime Buttercream

1½ sticks butter, soft
4 cups powdered sugar, sifted
2 tablespoons strawberry puree or strawberry jam
Fine zest of two limes
2 packets True Lime
Glitter crystals, coarse sugar, colored sprinkles, optional.
Instructions
Candied Lime Peel

(Prepare at least the day before baking the cake.)
Rinse the limes. Cut a sliver off the top and bottom of each lime. Score the peel into quarters.
Remove the skin (pith included) and cut each quarter into thin strips.
Place lime peel strips n a medium saucepan and cover with water; bring to a boil.
Drain the water; repeat 2 times.
Mix sugar with 1 cup water. Pour into a medium saucepan and bring to a simmer; continue to cook 7-9 minutes.
Add the peel and cook for 45 - 60 minutes of just until the peels are translucent. Adjust heat as needed to maintain the simmer.
Avoid stirring as this will cause crystallization to occur. Make sure peels are covered in water throughout.
Drain, reserving syrup for another use. (Try using it to sweeten your tea.).
Place peeling strips on a wire rack to dry completely, at least 4-5 hours, preferably overnight.
Store in an airtight container. They may also be frozen.
Cupcakes

Start with a classic white cake mix—I swear by Duncan Hines®. In the bowl of your mixer, stir together cake mix, pudding mix and flour until the dry ingredients are combined.
Add water, coconut oil, milk and vanilla; mix well.
Beat in room temperature egg whites and salt.
Mix on high speed for almost 2-3 minutes.
Line cupcake tins with paper liner sprayed with nonstick spray.
Using an ice-cream scoop, fill cupcake liners a little less than half full - no more.
Bake for 13-15 minutes, checking them starting at 13 minutes.
The tops should not brown.
Cool completely. (I like to put mine in the freezer before coring them for the Lime Curd.)
When ready to fill with curd, core the centers, discarding the cake pieces -- or save for a snack.
Lime Curd

Whisk the sugar and cornstarch; add in eggs and lime juice in saucepan until light and frothy..
Add in the zest; whisk..
Place saucepan over low heat and constantly whisk mixture until it starts to thicken.
Add in butter, whisking constantly until butter is incorporated.
(This can easily be done in the microwave as well. Cook on high in 1 minute increments, whisking well after each. When mixture begins to thicken, cook in 30 second increments.)
Whisk in food coloring, if using.
Cool to room temperature and then place in a container in the refrigerator. (I like to put mine in a squeeze bottle.) It will thicken more as it cools down.
Pipe curd into holes in cupcakes. Refrigerate until completely set.
Strawberry-Lime Buttercream

In a large mixing bowl, cream the butter on high until fluffy.
Add the powdered sugar one cup at a time. Cream in the strawberry filling and the remaining ingredients. Mix until the frosting is thick and creamy, adding a splash of lime juice if needed. If the frosting seems to curdle, add a little more powdered sugar until smooth.
Spread or pipe on cupcakes. Sprinkle some coarse sugar around the edge of the cupcake and top with a strawberry slice and lime wedge
Garnish with candied lime strips.
https://diningwithdebbie.net/2017/03/17/pretty-little-margarita-cupcakes/
DiningWithDebbie.net. All Rights Reserved.