My latest THV11 This Morning segment featured some of our favorite Creole and Cajun pasta dishes such as this Cajun Andouille and Chicken Fettucini. Probably my favorite of the three dishes shared is the Creole Linguine with Shrimp and Crawfish. Oh my goodness! It's just the best thing since sliced bread. (If you don't get that, then you're waaaaaayyyy younger than I am!).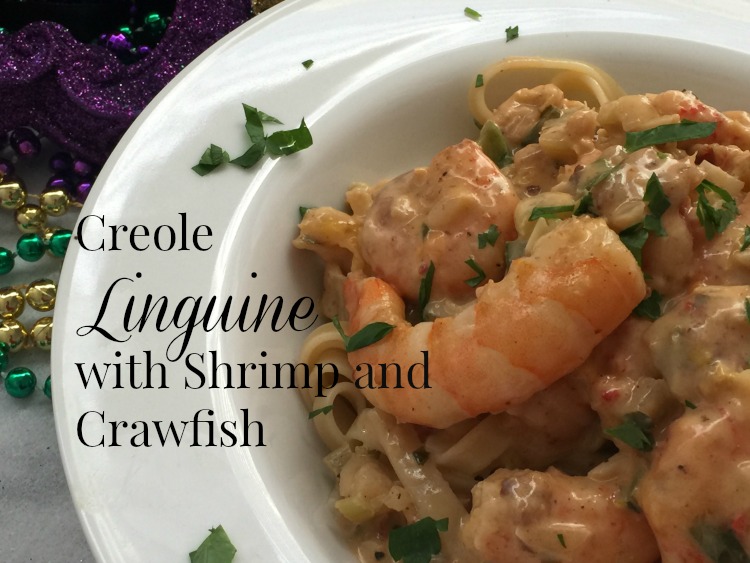 But my Muffuletta Pasta Salad is a great one as well. It's such a nice change of pace from typical pasta or potato salads. It keeps well for days in the frig, and it can be safely taken along on picnics since it doesn't contain any dairy.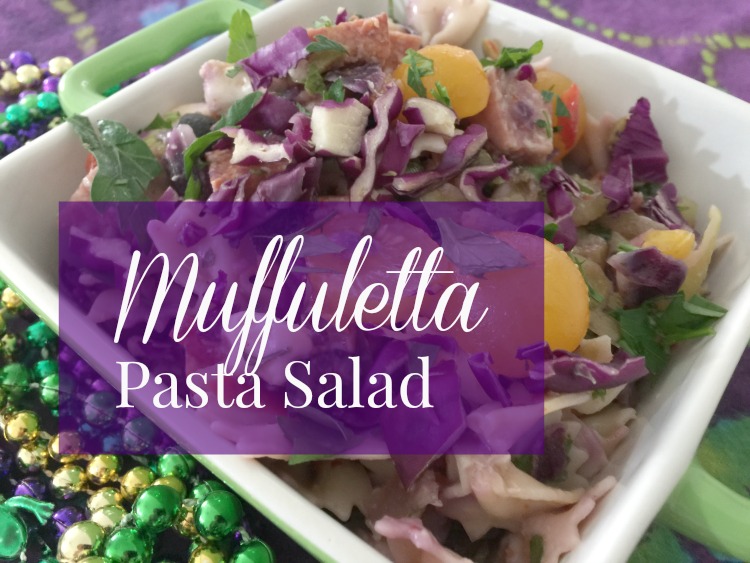 As to the Cajun or Creole authenticity of these dishes, I can only tell you that they all contain the holy trinity: bell peppers, celery and onion. There's no roux, of course, as we'll save that for gumbos and etouffees.
I hope you'll give all of these delicious one-dish meals a try. Let me know which one might be your favorite.
Cajun Andouille and Chicken Fettucini
Ingredients
1 pound fettuccini (substitute linguine), prepared according to package directions
1 pound andouille sausage, chopped
1 cup minced onion
1/2 cup minced green bell pepper
1/2 cup minced yellow bell pepper
1 cup purple carrots, thinly sliced (optional)
3 cloves garlic, minced
1 32-ounce carton low-sodium chicken broth
1 15-ounce can tomato sauce
1 15.5-ounce can petite diced tomatoes
1 cup heavy whipping cream
1 Tablespoon Creole seasoning
1/4 teaspoon granulated sugar
2 cups chopped rotisserie or grilled chicken
1 teaspoon fine zest of lemon-2 Tablespoons chopped fresh flat-leaf parsley
Garnish: minced flat-leaf parsley, shaved Parmesan, chopped cherry tomatoes
Instructions
In a large Dutch oven, cook sausage, onions, bell peppers, carrots and garlic over medium heat, stirring occasionally until vegetables are tender.
Stir in broth, tomato sauce, tomatoes, cream, Creole seasoning, and sugar; bring to a low boil.
Reduce heat and simmer, stirring occasionally, until sauce is thickened, 12-15 minutes.
Stir in cooked linguine, chicken and lemon zest.
Heat through, about 2 minutes. Stir in parsley.
Serve garnished with parsley, Parmesan and chopped tomatoes
https://diningwithdebbie.net/2017/03/05/cajun-andouille-and-chicken-fettucini/
DiningWithDebbie.net. All Rights Reserved.