February celebrates National Cherry Month and, of course, L.O.V.E. Combining cherries with a quick and easy white chocolate mousse makes this pie something everyone will love.
This was one of the chocolate pie variations I prepared for THV11 on Valentine's Day. It was a plethora of perfectly prepared chocolate pies, y'all! (How's that for a little alliteration? Some days, the English teacher in me just jumps right out!)
I sure hope you've been able to sample some of the pies that were featured on that segment. (Check back for the Chocolate Peanut Butter Pie.)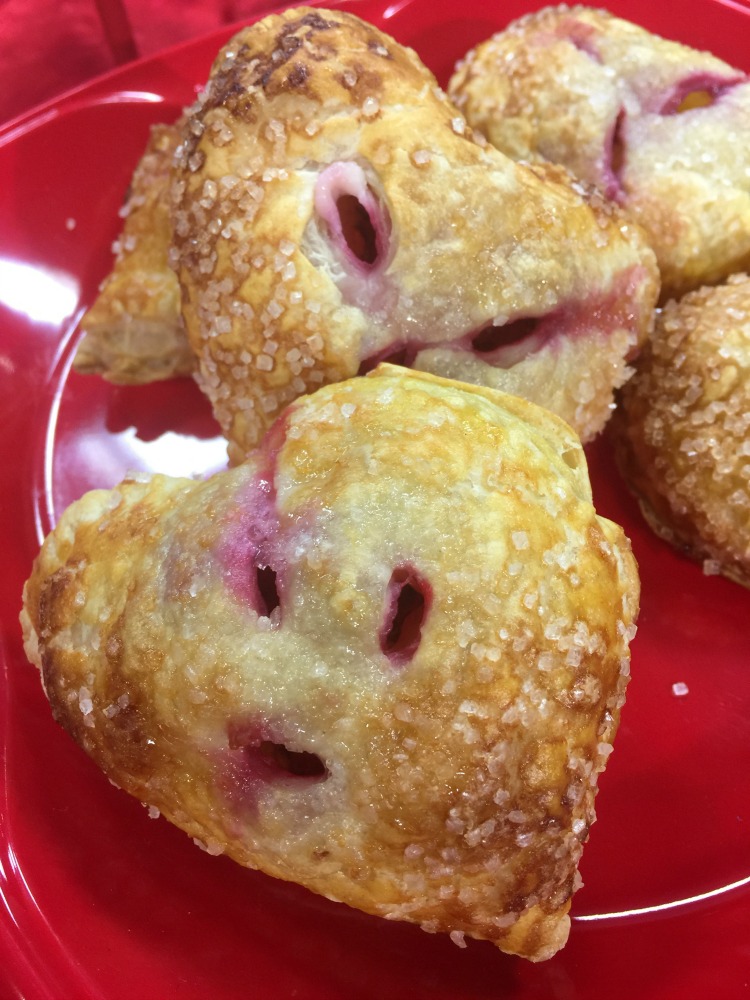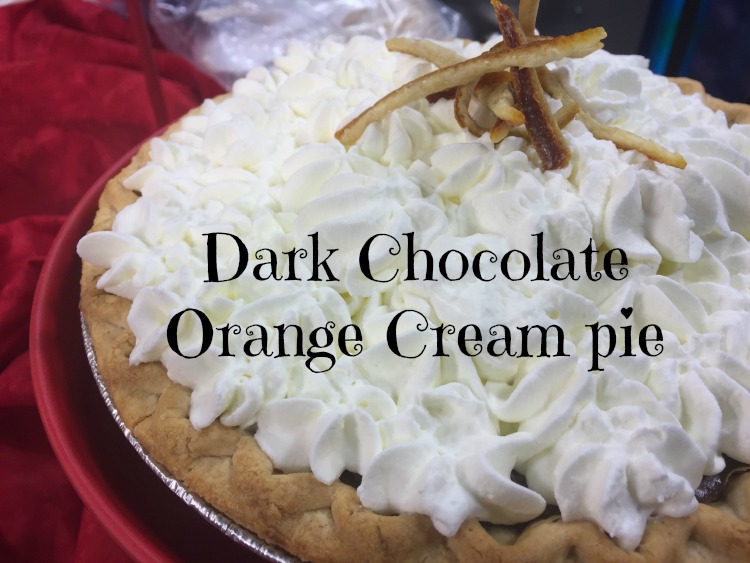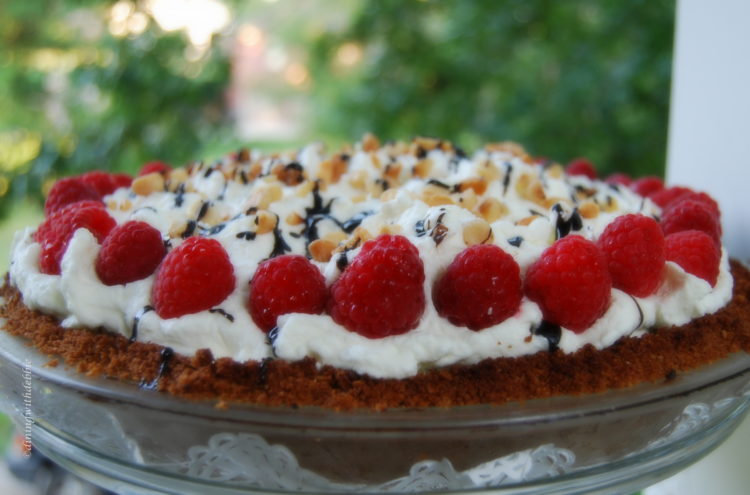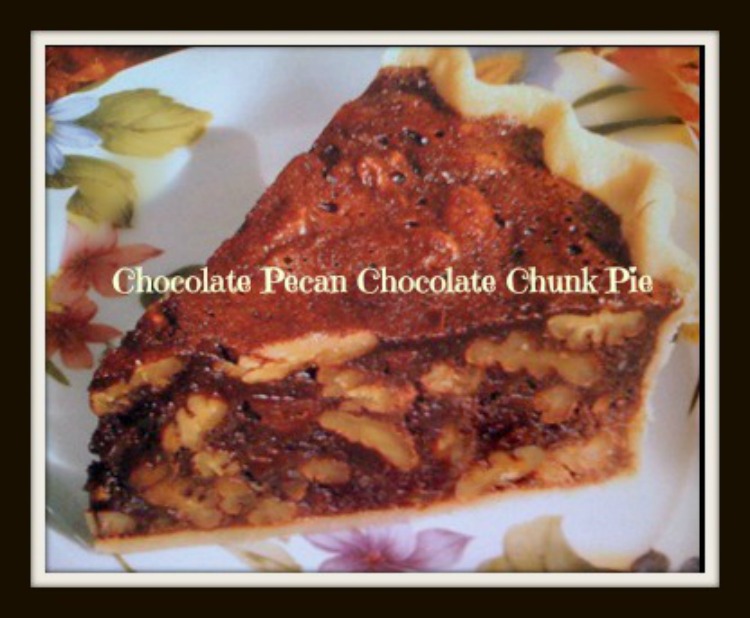 White Chocolate Mousse Cherry Pie
Ingredients
Crust

1 Oreo™ cookie pie crust (or make your own)
White Chocolate Ganache

4 Tablespoons heavy cream
1 cup chopped white chocolate or white chocolate chips
Cherry Filling

2 Tablespoons water
1 Tablespoon cornstarch
1/2 teaspoon Thick-it-Up™ (optional)
1 21-ounce can cherry pie filling
1/2 teaspoon ground cinnamon
1/2 teaspoon almond extract
White Chocolate Mousse

1 envelope unflavored gelatin
1/2 cup heavy cream
1 3.5-ounce package instant white chocolate pudding mix
1/4 teaspoon almond extract
1 cup whole milk
Topping

8 ounces Cool Whip or whipped heavy cream
Maraschino cherries, chopped
Instructions
White Chocolate Ganache

Place coarsely chopped chocolate in a heat proof bowl and set aside.
In a small saucepan over medium heat bring the heavy cream to a boil. Or, heat to boiling in a glass bowl in the microwave.
Pour heavy over chocolate and let stand for 2 minutes, until chocolate has softened.
Slowly whisk the mixture until smooth.
Pour just enough ganache into the bottom of the Oreo™crust to coat the bottom; reserve the remainder for the mousse.
Chill pie crust white making the filling and mousse.
Place plastic wrap directly on surface of ganache and set aside to cool to room temperature.
Cherry Filling

In a small saucepan, combine water, cornstarch and Thick-it-Up™. Whisk until smooth.
Stir in pie filling and cinnamon. Heat over medium-high heat, stirring continually until filling thickens.
Remove from heat and stir in almond extract. Cool completely.
White Chocolate Mousse

In a small saucepan, sprinkle gelatin over 1/2 cup cream. Let stand 1 minute; whisk.
Heat over low heat, whisking until gelatin is completely dissolved. Remove from heat.Cool.
Whisk gelatin mixture into 8 ounces Cool Whip or whipped heavy cream. Set aside.
In a large bowl, whisk together white chocolate pudding mix, almond extract and milk until very thick.
Fold pudding mixture into cream mixture.
Spread cherry pie filling into crust. Top with the white chocolate mousse.
Spread top of pie with additional Cool Whip or whipped heavy cream. Garnish with chopped maraschino cherries.
Refrigerate several hours or overnight.
https://diningwithdebbie.net/2017/02/23/white-chocolate-mousse-cherry-pie/
DiningWithDebbie.net. All Rights Reserved.