What's your favorite Elvis story?
I can vividly remember his appearance on the Ed Sullivan Show (oh boy, does that ever date me). You see, the Ed Sullivan Show appeared on Sunday nights during the time when I was normally at church (being the good Baptist child that I was). But when you beg and plead and cry and whimper and beg and plead, you just might get to stay home and watch. As long as you agreed to never, ever beg and plead again.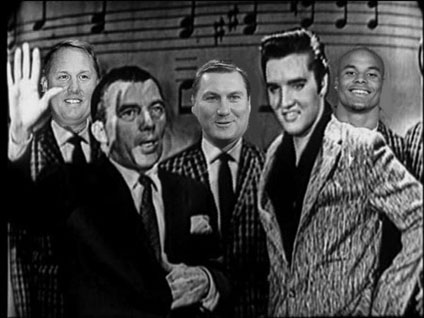 Or, at least, until the Beatles appeared on the Ed Sullivan Show.
I was pretty young and wasn't quite sure who this Elvis guy was. But I had an older cousin who was definitely "into" Elvis. She knew every word to every song and was constantly singing those to any audience she encountered.
I figured she was pretty cool so this Elvis guy must be pretty cool himself. Little did I know.
Cool was a mild way to put it, wasn't it?
We're celebrating his birthday today, January 8, with his favorite pound cake according to Jane and Michael Stern, authors of Roadfood.com.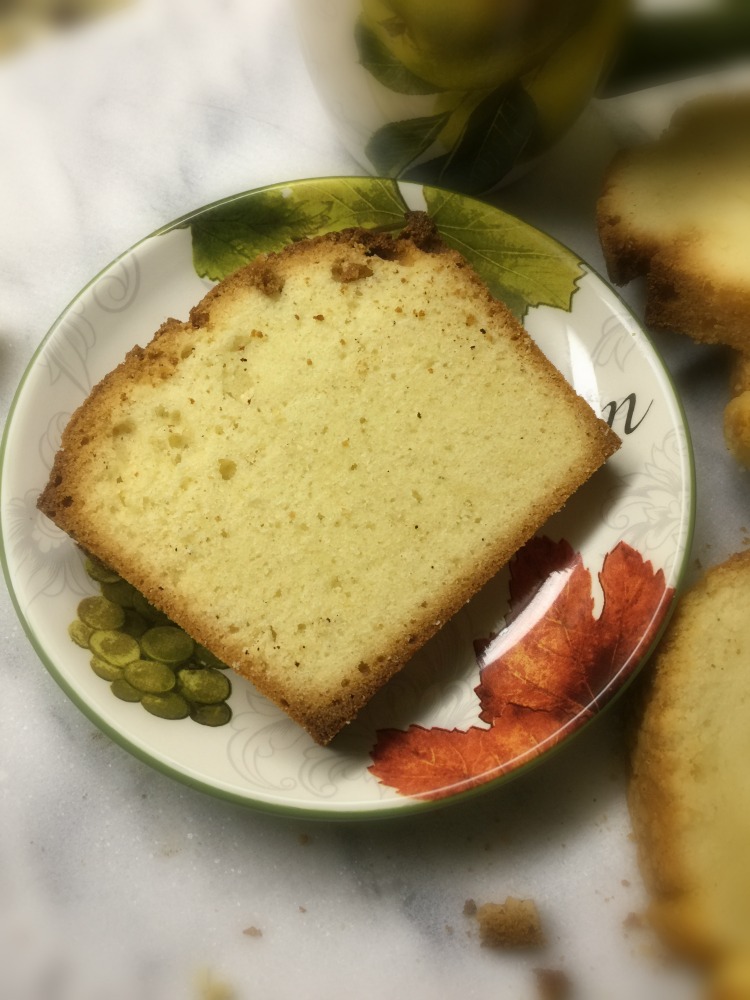 "
We all know August 16, marks the anniversary of the death of Elvis Aaron Presley, but I am here to tell you that the King is Alive! I know because he was seen on stage with Celine Dion during an American Idol broadcast where he delivered a phenomenal performance. Certainly, it was absolutely far better than any of those Elvis impersonators could possibly do. Therefore I KNOW WITHOUT A DOUBT and will swear on my latest issue of National KnowItAll, a highly respected news magazine, that this was the REAL thing. Just to prove it to you, I have included this secretly recorded public video to prove that this actually did occur.
Enjoy it while you chow down on this absolutely delicious pound cake.
Me? I'm headed to the kitchen to cook up a batch of peanut butter cookies. I might even throw in a little bacon. The King would be so proud!
I might even put on a copy of Blue Hawaii (my favorite) to watch while making these. What about you? What's your favorite Elvis movie?
Here are a few Elvis-inspired recipes I cooked up for a segment on THV11:
Dark Chocolate Peanut Butter Roasted Banana Bread,
Elvis Banana Peanut Butter Muffins with Petit Jean Bacon,
Peanut Butter and Banana Stuffed French Toast
Elvis Presley's Favorite Pound Cake
Ingredients
3 cups granulated sugar
1/2 pound unsalted butter, at room temperature
7 eggs, at room temperature
3 cups cake flour, sifted with 3/4 teaspoon salt
1 cup heavy cream
2 teaspoons vanilla extract
Instructions
Place rack in middle of oven. Do not preheat.
In the bowl of a stand mixer, cream together sugar and butter until light and fluffy, about 5 minutes.
Add eggs 1 at a time, beating well after each addition.
Reduce mixer speed to low.
Gradually add in 1/2 of the flour followed by the cream; mix well.
Add in remaining flour and vanilla, stirring to combine.
Spray a 10-inch rube pan with Baker's Joy™. (See notes.)
Pour batter into prepared pan.
Place in a COLD oven and set the heat to 350°.
Bake 60-70 minutes, until a tester inserted in cake comes out clean.
Cool 30 minutes on a wire rack before removing from pan. Run a knife around the edges before removing
Cool completely on a wire rack.
Notes
Spray nonstick pans with nonstick spray just before filling. Otherwise, the nonstick spray tends to puddle in the bottom of the pan.
This cake keeps well for about 5 days in an airtight container. Adapted from Epicurious. com and Food.com.
HINT: All out of cake flour? No problem. 1 cup 1- 2 Tablespoons all-purpose + 2 Tablespoons cornstarch = 1 cup cake flour. Be sure to sift these together.
What's the difference in cake flour and all-purpose flour? Cake flour has a protein content (which becomes gluten) of about 8% which is less than all-purpose flour at 10-11%. You want a lower protein for cakes so they will be light and not tough.
I tried making this cake in a large bread pan one time, It worked but nearly as well as the tube pan. The longer cooking time required caused a heavier crust than I desired. Perhaps dividing the batter between smaller loaf pans would work, but I have not personally tried that.
https://diningwithdebbie.net/2017/01/08/elvis-is-alive-and-all-things-peanut-butter/
DiningWithDebbie.net. All Rights Reserved.