You may have gathered by now that I am a dark chocolate and peppermint freak lover. I mean I am on a constant quest for ways to combine those two flavors. Most of the time it works. Other times? Well, you have those times, don't you?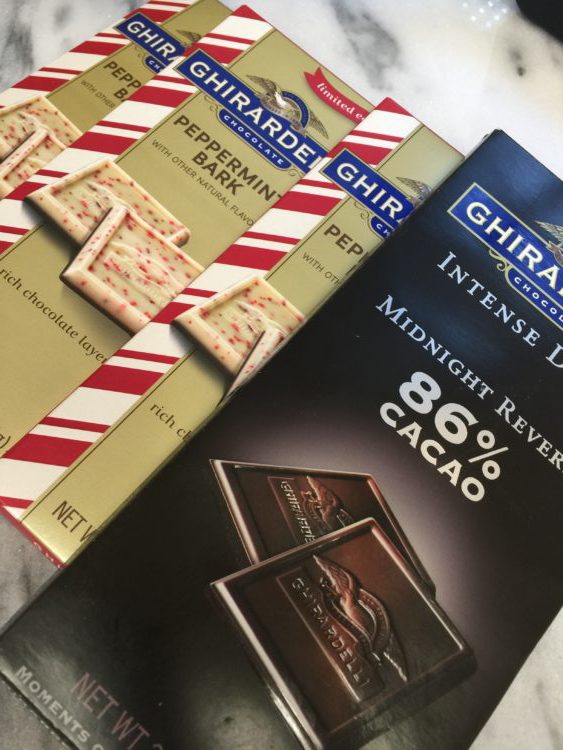 This time. This time the experiment worked very well. If you like intensely dark chocolate, then you must make these brownies as soon as you can. I used Ghirardelli Intensely Dark Midnight Reverie™ chocolate, Ghirardelli semi-sweet chocolate baking bar AND dark chocolate chips to ramp up the intensity of the dark chocolate. Then I perked it up with peppermint. Just cause.
Chewy. Intensely dark chocolate, Minty fresh. These are my idea of heavenly brownies.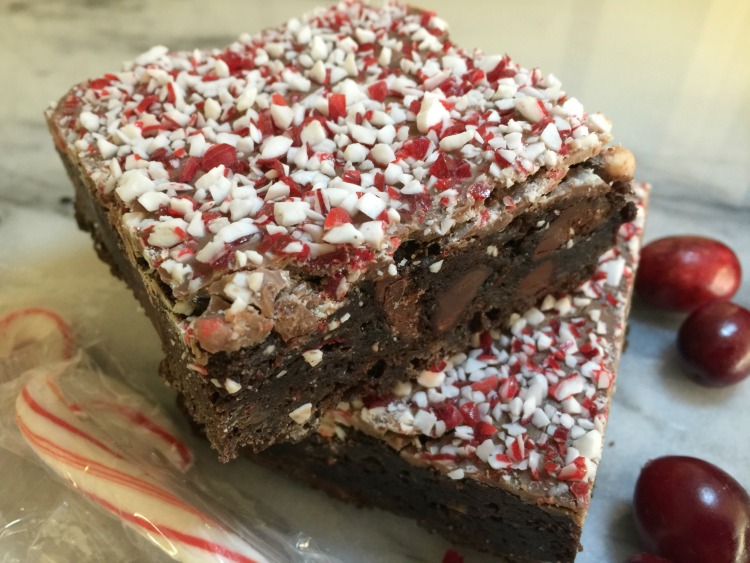 Think I should rename them Heavenly Brownies?
Note: You can crush peppermint candies or candy canes for the topping. Or you can buy a small bag of already crushed peppermint candy chips. Who was the genius who came up with that idea, y'all? #somebodyelseisthemillionaire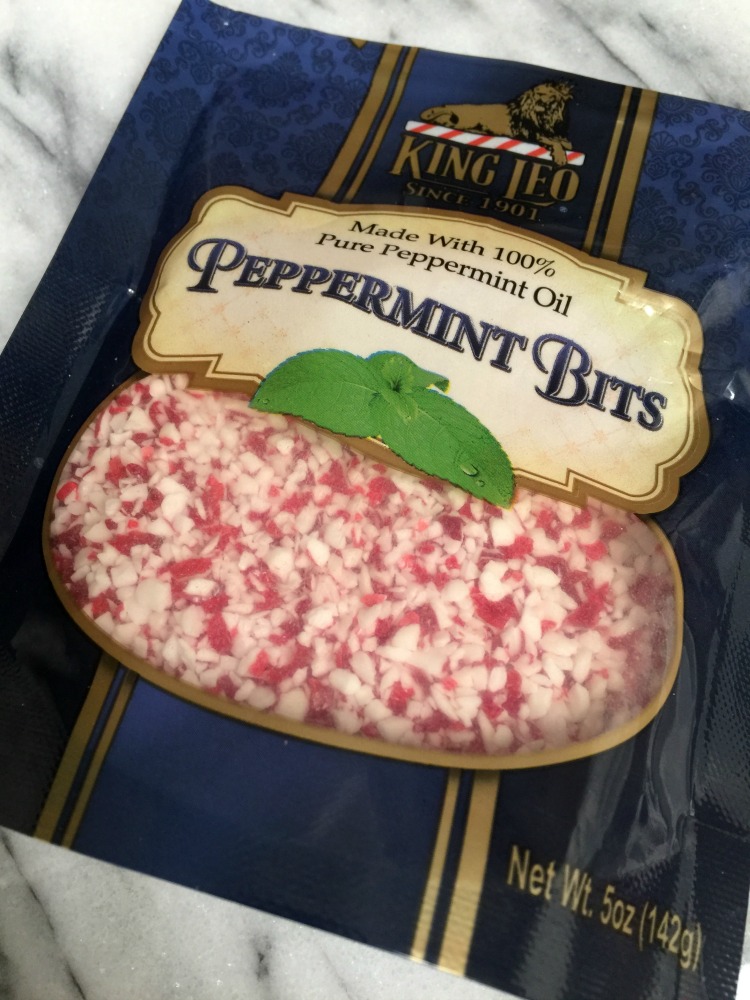 Let me know when you give these a try. You know you will!
Intensely Dark Chocolate Peppermint Brownies
Ingredients
1 3.17-ounce Ghirardelli Intense Dark Midnight Reverie™ 86% cacao bar, chopped
4 ounces Ghirardelli Semi-Sweet Chocolate Baking Bar, chopped
1/2 cup (1 stick) unsalted butter, cut into pieces
1 cup firmly packed dark brown sugar
1 teaspoon pure vanilla extract
2 large eggs, beaten
3/4 cup plus 2 tablespoons all-purpose flour
1/4 teaspoon baking powder
3/8 teaspoon salt
1/2 cup dark chocolate chips
1/2 cup white chocolate peppermint chips
3 3-ounce bars Ghirardelli Peppermint Bark
1/2 cup peppermint candy chips
Instructions
Preheat the oven to 350°F.
Line an 8-inch square baking pan with aluminum foil. (see note) Spray with Baker's Joy™.
Chop the chocolate bars into.
In the top of a double boiler or in a heatproof bowl over barely simmering water, melt the chopped chocolate and butter, stirring occasionally until smooth.
Remove the pan from the heat and let cool to room temperature.
Stir the brown sugar and vanilla into the chocolate mixture.
Add the eggs and mix well. In a bowl, sift together flour, baking powder, and salt. Slowly fold the flour mixture into the chocolate mixture, mixing well until blended. Stir in the chocolate and white chocolate peppermint chips and pour the batter into the prepared pan. Bake for 25 minutes.
Remove from the oven and cover top with peppermint bark bars (may have some leftover). Return to oven for approximately 5 minutes.
Remove from oven, sprinkle peppermint candy chips over top and cool for at least 10 minutes before lifting brownies from pan using foil "handles." Gently pull foil away from sides of brownies.
Cool completely on a wire rack before cutting into 2-inch squares.
Notes
To line your brownie pan with foil, turn the pan upside down and fit the foil to the pan, smoothing corners as if folding wrapping paper. Leave "handles" on all side of at least 3 inches.
Carefully slip foil form from pan, turn pan over and slip foil form into pan.
Ask yourself why you never thought of doing that before:) You're welcome.
https://diningwithdebbie.net/2016/12/25/intensely-dark-chocolate-peppermint-brownies/
DiningWithDebbie.net. All Rights Reserved.
Note: This is not a sponsored post.