I love, love "playing" with kids the kitchen, especially Perfect Boy and Perfect Girl, of course. I just don't get to do it often enough now that their social schedules are what they are. Like my sweet PG told me recently, "I'm just a busy girl, Nana!"
But when I CAN grab a few minutes with them in the kitchen for some cooking fun, I like to have all sorts of ideas and ingredients ready for them so they can choose what they want to make.
Halloween is a perfect time to spend fun time in the kitchen. If you don't let them know, it can be a learning time as well! There's measuring and counting and timing and fraction figuring-outing (is that a word?). And more.
Here are a few fun ideas I've pulled out for my two perfect ones to consider. I wanted to keep it fun—and it doesn't have to always be super healthy, ya' know.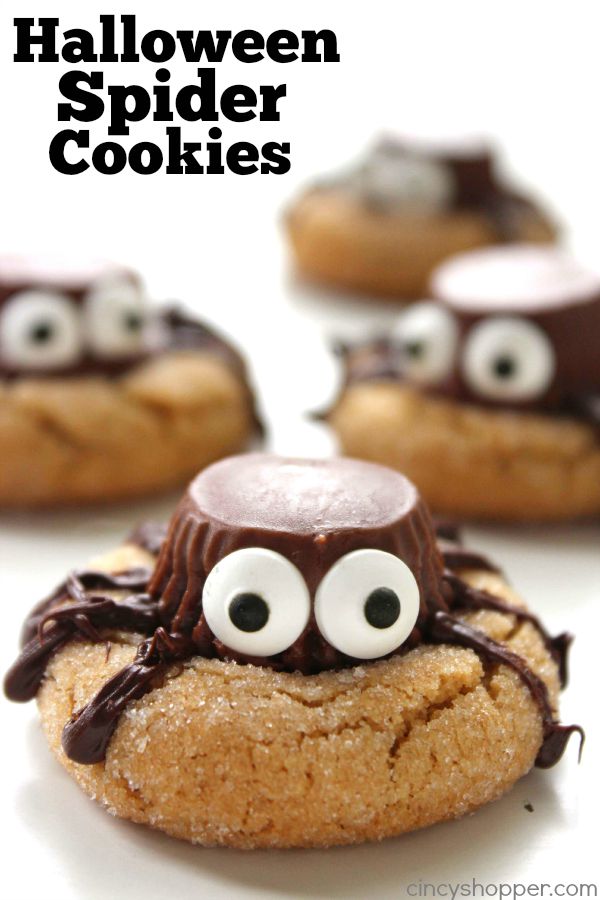 Halloween Spider Cookies – Cincy Shopper Just how easy can it get?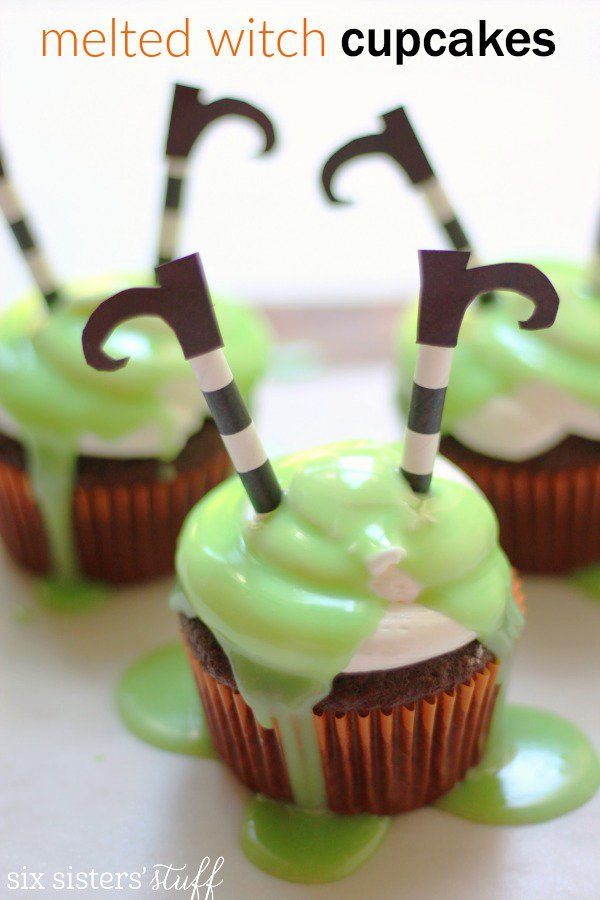 Melted Witch Cupcakes – Six Sisters This is your gold mine place for great entertaining ideas.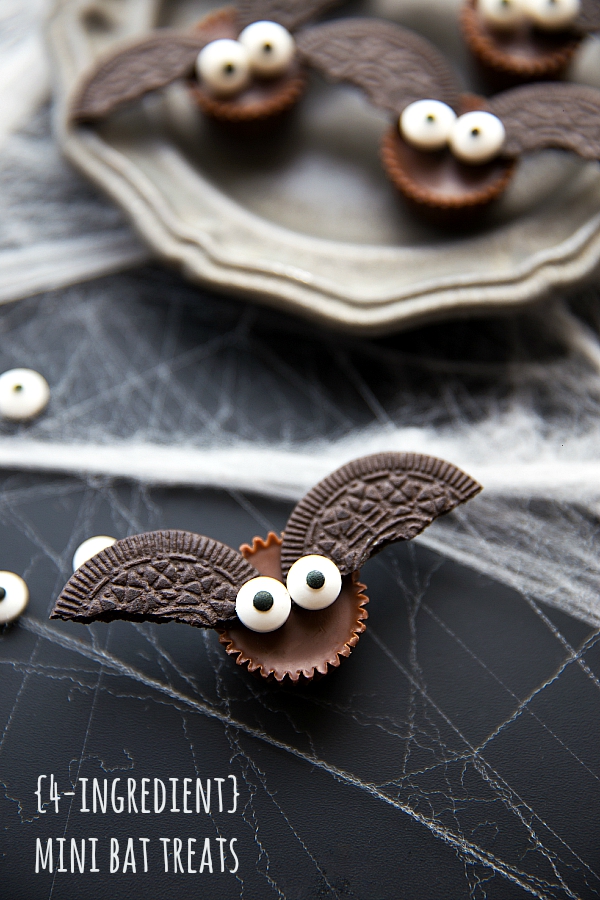 Halloween Bat Bites – Chelsea's Messy Apron Aren't these just the cutest? I think they are adorable.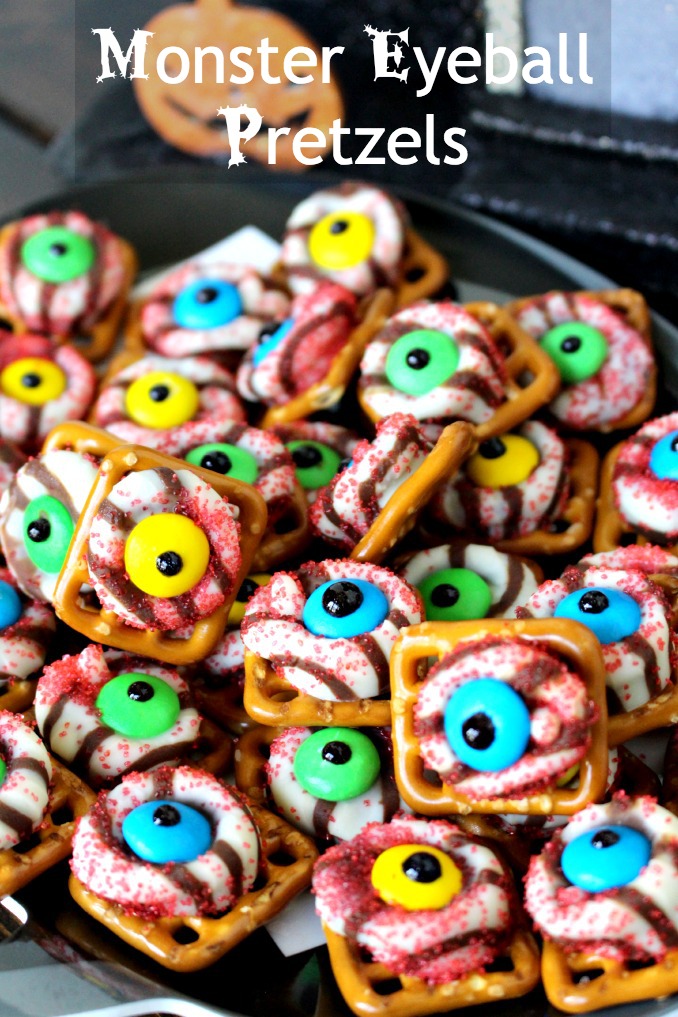 Monster Eyeball Pretzels – Princess Pinky Girl Kids love putting eyeballs on everything, y'all!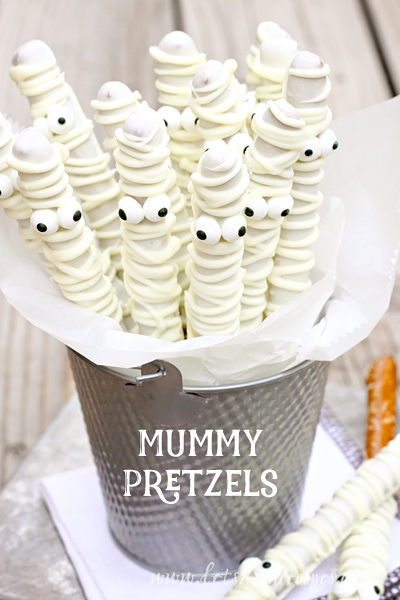 Mummy Pretzels – Let's Dish Recipes I think these are just the cutest things — and soooo easy to make.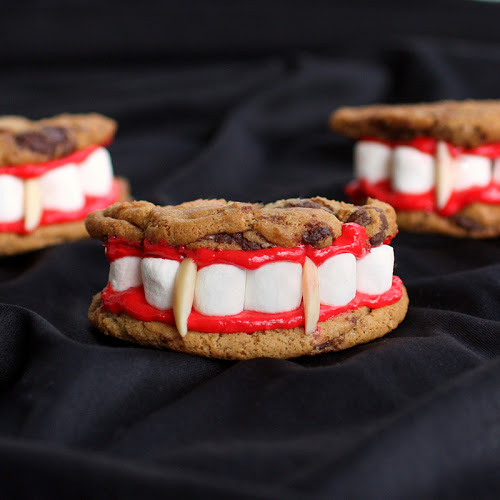 Dracula's Dentures – The Girl Who Ate Everything I just had to laugh at this one. The pun with the treat and blog title was just too much not to laugh out loud!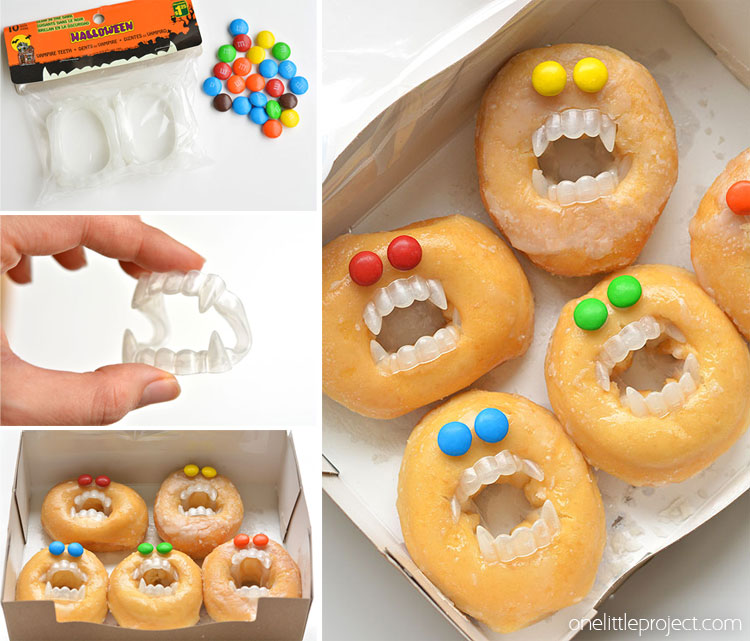 Halloween Donut Monsters – One Little Project These would be so cute to take to a class party, don't you think?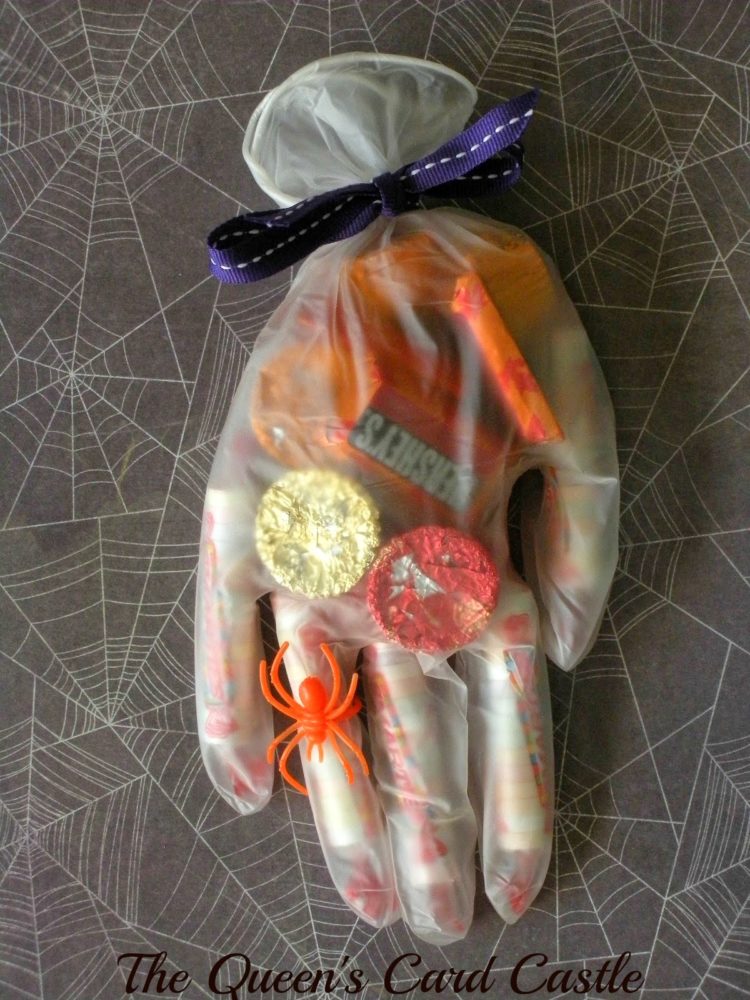 Halloween Hand Treats – Queens Card Castle This has to be THE perfect Halloween party treat!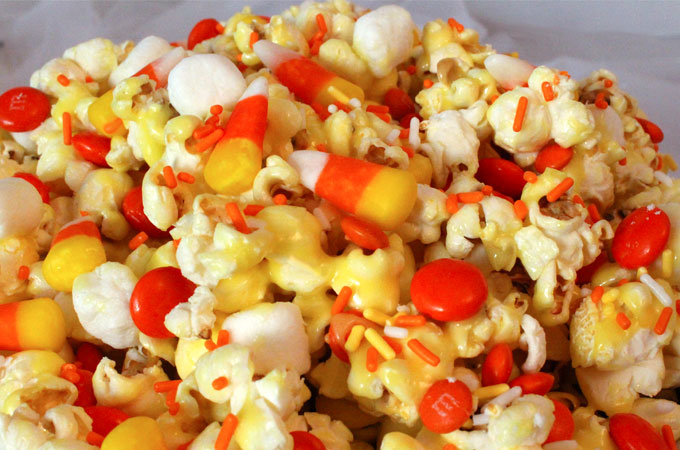 Halloween Candy Corn – Two Sisters Crafting This isn't just for kiddos, y'all. I think the adults around my house would wipe out a bowl of this in no time!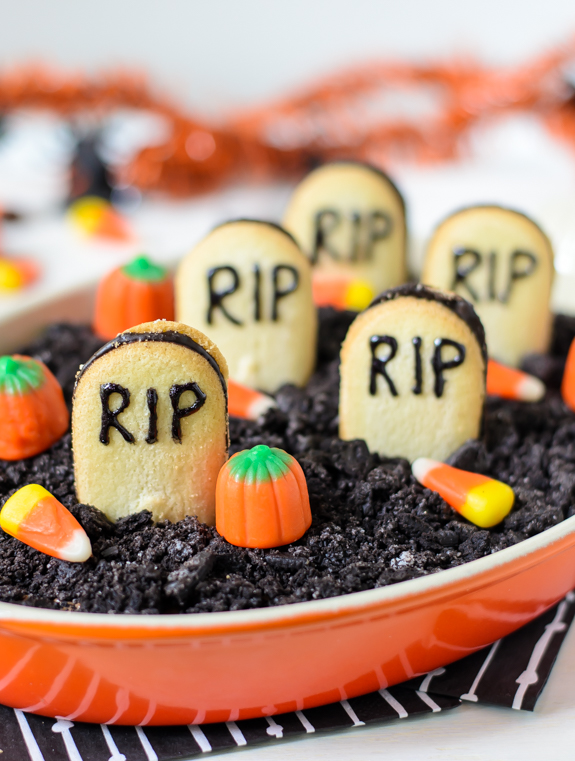 Graveyard Chocolate Cheesecake Dip – Well-Plated Okay. I picked this one just for me 'cause I thought it was an adorable idea. And chocolate, ya' know.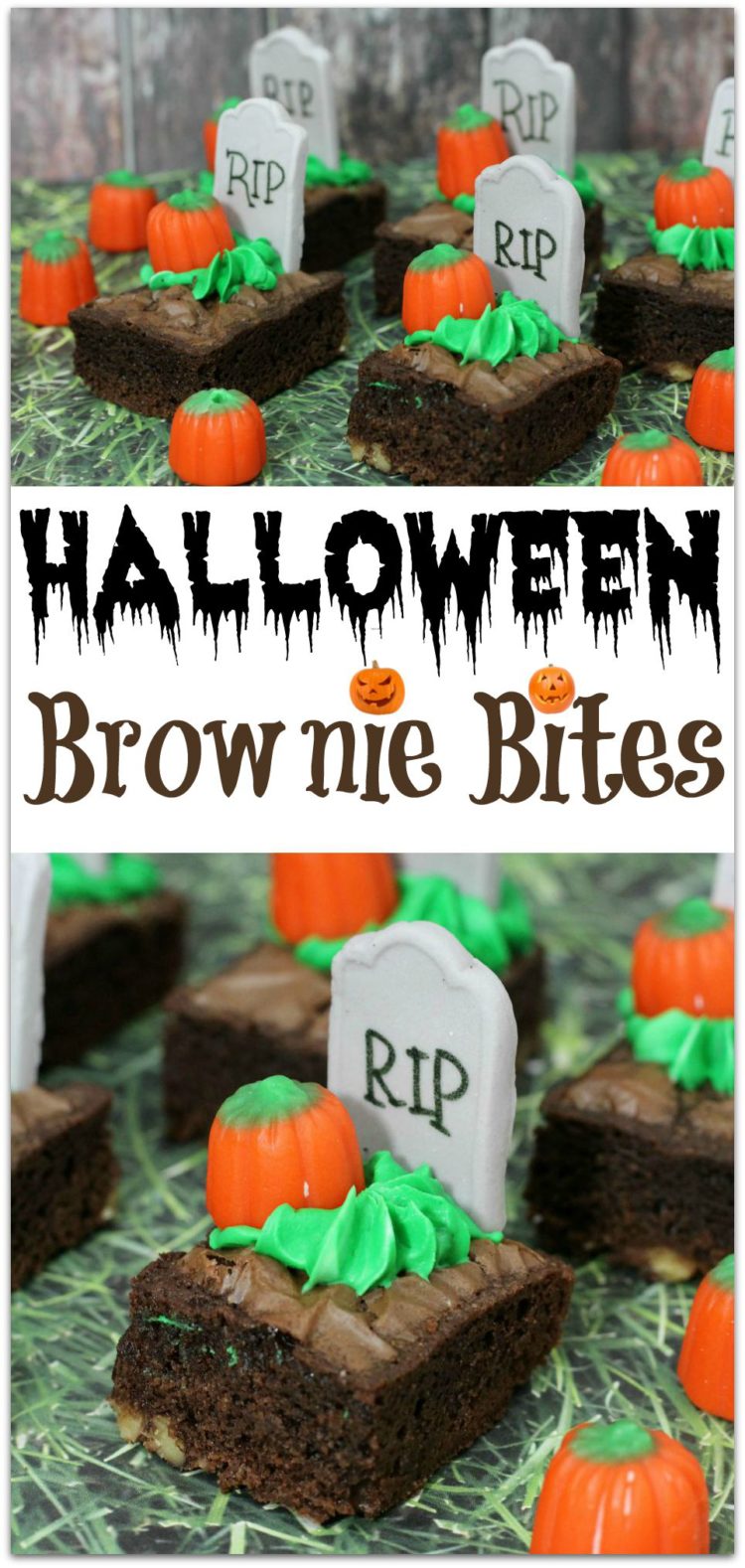 Halloween Brownie Treats – Virtually Yours Well, duh! What's not to love??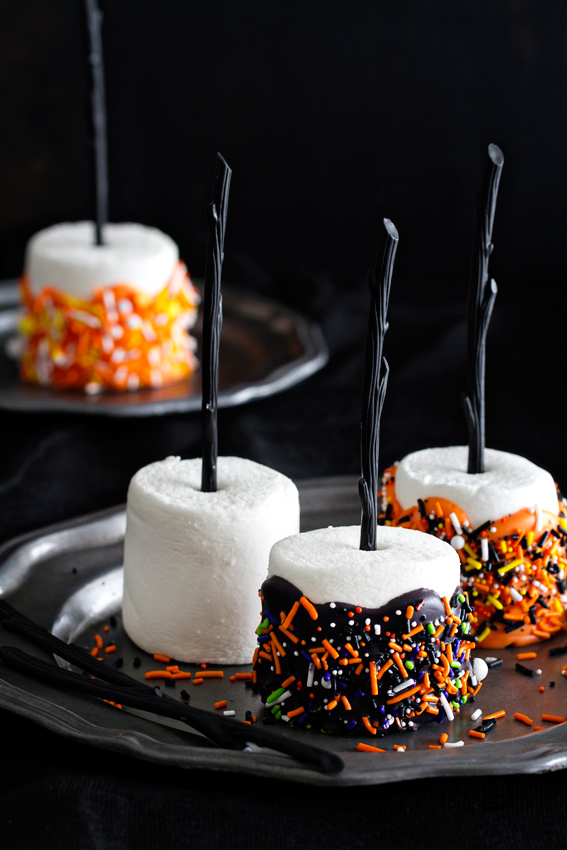 Halloween Marshmallow Pops – My Baking Addition The next best thing to smores! Plus, this is one even Hubby could pull off. Granddads need to get in the kitchen with the kids sometimes too.
And one of my most popular posts – Witch's Candy Munch
It was hard to find a stopping place. There are a gazillion more ideas floating around the spider WEB (tee hee) that I could have chosen, but I just know my perfect ones are sure to love these. Next time, if I can arrange a date on their social calendar, I'll have them choose with me.
What about you? What are some of your favorite kid-friendly Halloween treats?