#CookingWithGerber
Disclosure: This post is sponsored through the Gerber Cereal Influence program in cooperation with The Women Bloggers, Kendal-King Group #SoapboxInfluence and @SoapboxKKG. As always, all opinions expressed here are my own–and you just know I have opinions!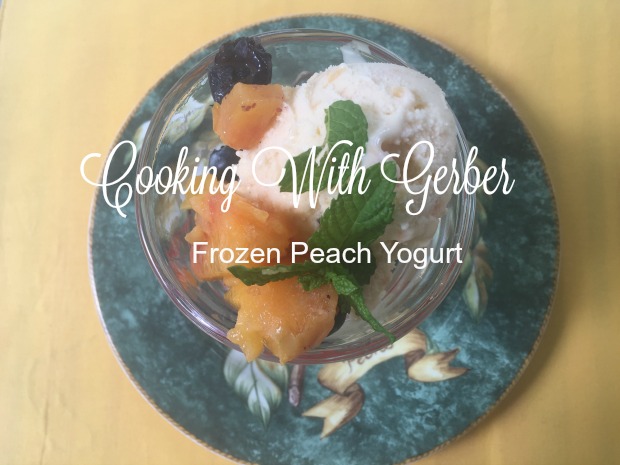 It's that time of the year again, y'all. Ice cream and frozen yogurt are usually our typical summer sweet treats, taking advantage of the bounty of Arkansas seasonal fruits. This Peach Frozen Yogurt used part of the last bit of my frozen peach stash from last year along with the added goodness of Gerber's Peach Yogurt Blends and 2nd Foods Peaches to make an incredible Peach Frozen Yogurt.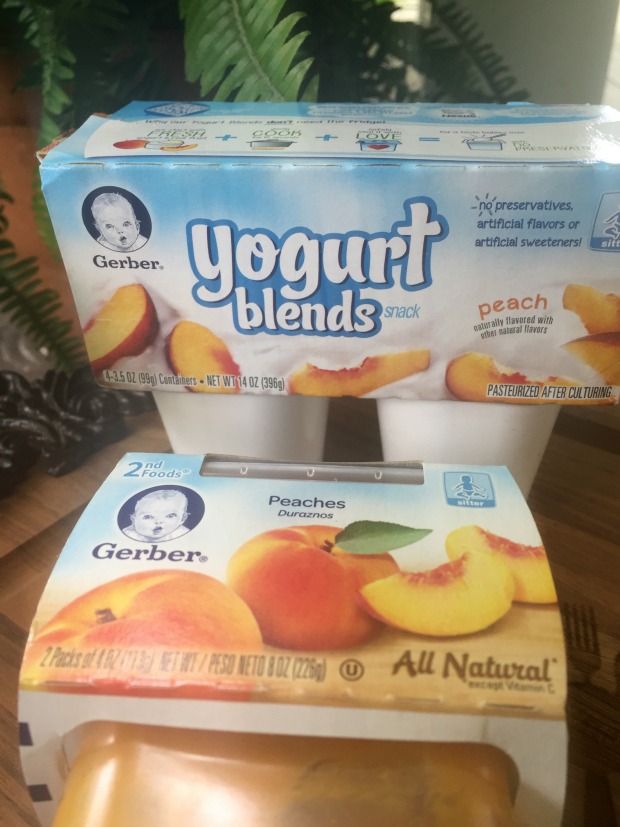 The frozen peaches are certainly an optional ingredient if you don't have any on hand. In fact, your little ones may prefer the smoother variety.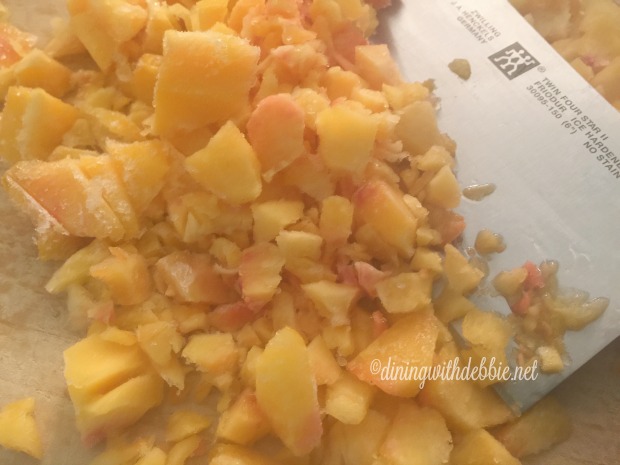 Gerber Yogurt Blends are shelf stable, making them really convenient to have on hand or as a travel option. I really like the fact that there are no preservatives, artificial sweeteners or artificial flavors in them. They are made with whole milk yogurt, an excellent source of protein and Vitamin D.
Each container of Gerber 2nd Foods Peaches equals 3/4 of a peach. The plastic pack is conveniently designed as a single feeding straight from the container. Made from fresh peaches and peach puree, it is an excellent source of Vitamin C and potassium.
While I prefer using Greek yogurt for its tangy flavor, you could use regular yogurt if you prefer. Make sure you use whole milk yogurt, however. Both ice cream and frozen yogurt need the butterfat to make a smooth product.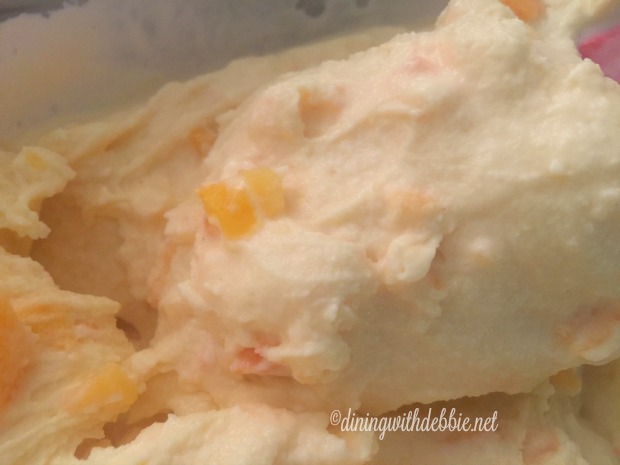 Strained Yogurt
Straining the yogurt drains off the whey and leaves you with a higher concentration of butterfat. You will use the strained yogurt cup for cup as you would yogurt that is not drained.
To strain the yogurt, line a wire strainer with a paper coffee filter or a few layers of cheesecloth. Peel back about 1/3 rd of the foil seal from a quart of Greek yogurt and invert in into the strainer. Allow to drain at least 6-8 hours in the refrigerator. I typically put mine in the refrigerator overnight, turning it on occasion.
You can use the whey as a liquid in soups, etc. rather than throwing it away.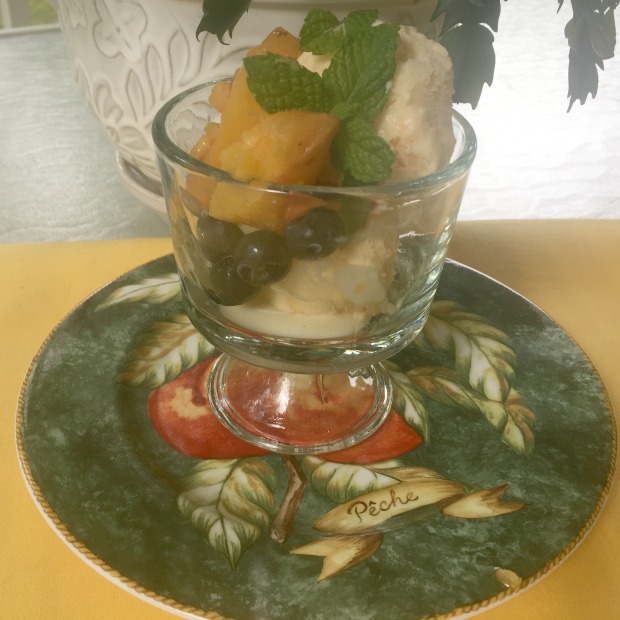 I like to serve the Frozen Peach Yogurt topped with additional cubed peaches and fresh blueberries. If you have it available, top it off with some fresh mint. Sit back, relax and enjoy!
A real plus? Find all of these ingredients at your local Walmart.
#letsbreakbread
Ingredients
3 cups whole milk Greek yogurt, strained
2 3.5-ounce containers Gerber peach yogurt blends
1 4-ounce container Gerber 2nd foods peaches
1 cup sugar
1 teaspoon almond extract
1 1/4 cups finely cubed fresh or frozen peaches, optional
Instructions
Mix all ingredients except cubed peaches together until smooth Stir in cubed peaches if desired.. Set aside in the refrigerator for 1 hour to chill.
Freeze according to ice cream maker manual directions.
Allow to cure in a covered container in the freezer for at least 1 - 2 hours before serving.
Garnish with additional cubed peaches and blueberries, if desired.
https://diningwithdebbie.net/2016/05/24/frozen-peach-yogurt-cooking-with-gerber/
DiningWithDebbie.net. All Rights Reserved.
So have you made these Baby-Lovin' Turkey Meatballs yet? Why not stir those up today?