One of our favorite Arkansas places to spend a pleasant few days is the romantic Red Apple Inn on Eden Isle near Heber Springs. While it is beautiful any time of the year, fall is probably my favorite season at the Red Apple I love the smells, the colors, the crisp air…just the beauty that abounds all around. You may have read a little of the background when I wrote about it a couple of years ago. Red Apple Inn: Its Food, Its People, Its Stories briefly shares the story of the inn's origin.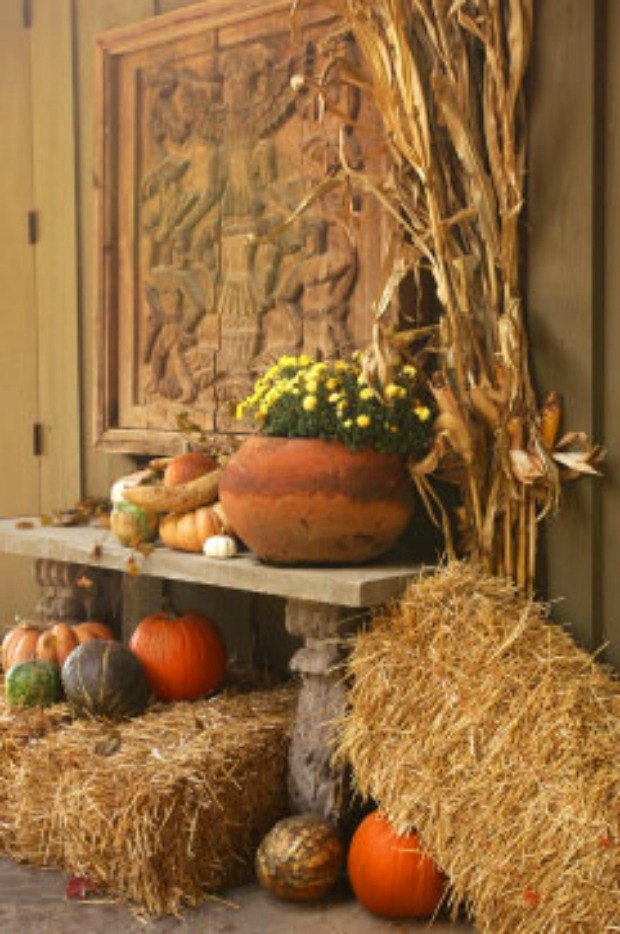 This week for my segment on THV11 This Morning, I'll be featuring a few of the Red Apple Inn's signature favorites from original owner, Ruby Thomas' cookbook Feasts from Eden which is out of print. I was fortunate to be able to locate a signed copy of the book some time back and have enjoyed recreating some of her dishes.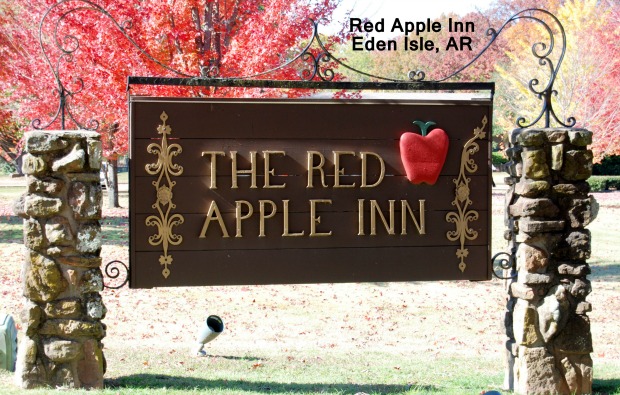 According to Jack Gay and Rachelle Kirkpatrick, long-time employees of the inn, some of recipes from Feasts of Eden are still frequently found on the current menu. Ruby's Dinner Rolls, Chocolate Roll, Grits Cooked in Chicken Broth, Carmel Custard and Paradise Pie are always available. The French Onion Soup is always on the nightly menu; others such as the Cheese Souffle and the Prime Rib and Horseradish Sauce are available on certain nights.
If you happen to be at the inn on Mother's Day you just might find the Eggplant and Mushroom Casserole, Green Bean and Mushroom Casserole and the Stuffed Squash on the special buffet. For a listing of the current menus, you can find those available online.
You can also check back with me since I will be including some additional recipes from Feasts of Eden throughout the next several months. For Tuesday's THVII segment, I'll be sharing my adaptations of these favorites:
Angel Biscuits with Ham (I'll be using Petit Jean Ham, of course!)
Paradise Pie (THV web site)
Grits Cooked in Chicken Broth (THV web site)
Coming soon to Dining With Debbie
Apple-Walnut Bread
Chicken Salad Supreme
Original Cheese Souffle
If you're a regular viewer of This Morning, you will often see camera shots from the inn used during their telecasts, especially during the weather.
Recent and extensive renovations have returned much of the beauty to the Red Apple. Most of the rooms, if not all, have been updated from their dark, heavy Mediterranean feel to a lighter, brighter and more modern appearance. The dining room remains one of the most regarded and popular places to dine in Arkansas.
Note: I have not been compensated for this post. All opinions expressed here are my own.
#letsbreakbread