#let's break bread
You can call them Alabama Firecrackers. You can call them Texas Firecrackers. But you know me. I'm all about Arkansas so guess what I'm calling them. Yep! These Arkansas Firecrackers are gonna' beat the socks off of both Alabama and Texas! No doubt about that, y'all.
Woo Pigs!
As recipes often are, this recipe and variations of it, were quite popular for awhile and then just plain ole disappeared. Or so it seemed. Why is that? I mean. Think about it. Aren't there some dishes that were "in" until they weren't? Jell-o Cake. Tunnel of Fudge Cake? Chow Mein? Where are you today?
These things are absolutely so delicious they are addictive. They just may be the things dreams are made of. Yep, that good.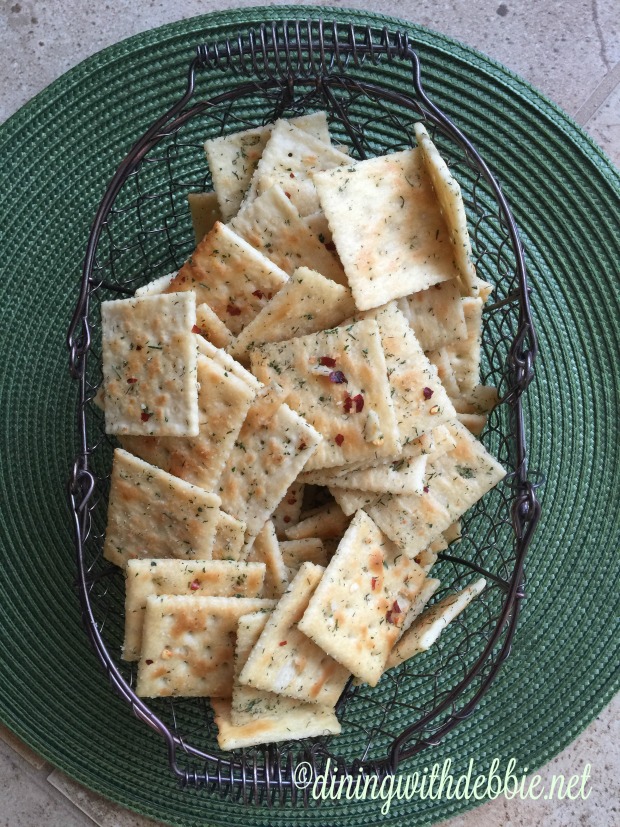 When I make a batch of these Arkansas Firecrackers it's all I can do not to start scarfing them down before they have "aged." If you can manage to stay out of them for at least a couple of hours though, the flavor improves. If you can manage to stay out of them until the next day or so, then you'll be rewarded with a mouthful of flavor explosion.
These are super on their own. Pair them up with some Peppered Ham Salad, or Taramahoota Sopa con Pollo y Arroz, or a smash of avocado, they are as my crazy cousin Libby would say, "Orgasmic."
Just like my beloved Arkansas Razorbacks, these Firecrackers are real winners!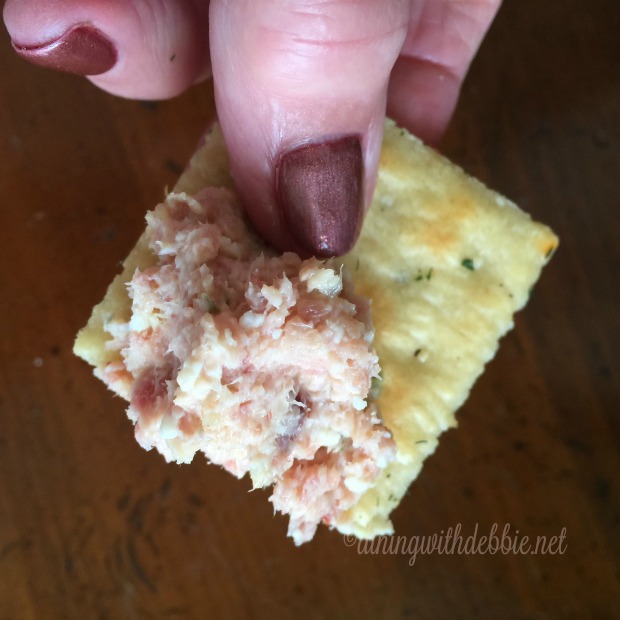 Ingredients
1 pound saltine crackers (4 sleeves)
1 cup canola oil
1 1-ounce packet Hidden Valley Ranch Dressing mix (or dip mix)
2 tablespoons crushed red pepper flakes
1/2 - 1 teaspoon garlic powder
1 teaspoon dill weed
Instructions
Line crackers on ends (like dominoes) in an air-tight container.
In a small bowl mix oil, dressing mix, peppers,garlic powder and dill weed.
Stir until all ingredients are thoroughly mixed.
Continue to stir to prevent the pepper from settling on the bottom of the bowl.
Drizzle the oil mixture evenly over the crackers, gently separating them so the oil seeps between each piece.
Close lid tightly and flip the container over every few minutes for about 20 minutes. Lightly shake back and forth to make sure all the crackers are coated.
Store in an airtight container at room temperature. They will keep for about a week, I think. Ours never last that long!
Notes
Try making these with oyster crackers, Cheez-Its or Goldfish for variety. They make an excellent side to cheese balls and salads.
https://diningwithdebbie.net/2016/03/04/arkansas-firecrackers-woo-pigs/
DiningWithDebbie.net. All Rights Reserved.