This Pico de Gallo recipe is the same one that is made in thousands of Mexican households every day and it just couldn't be any easier. Once you learn to make your own, you will never, ever consider purchasing premade Pico again. Trust me.
Pico de Gallo is a delicious and aromatic Mexican condiment that is served in many Mexican homes on a daily basis. Use it with fajitas, tacos, nachos or scooped up with tortilla chips if you're at our house. We often top rice, fish, chicken, baked potatoes, or cheese dip with it as well.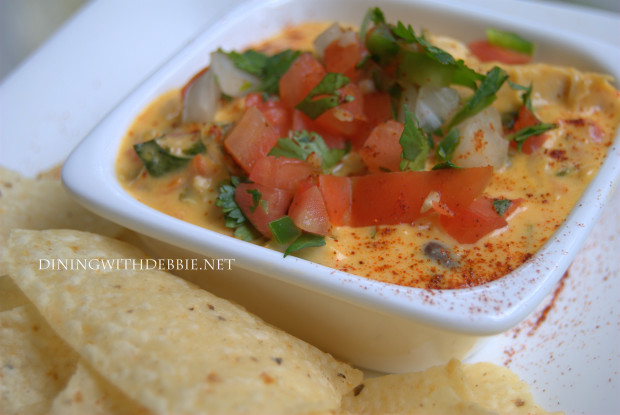 This is the basic Pico de Gallo recipe but you can adjust the heat level to suit your tastes. Onions and tomatoes form the basis of Pico de Gallo recipe, but the jalapeno, cilantro and fresh lime juice are what give it its distinctive flavor. Don't EVEN think about using fake lime juice, y'all. That's just not going to get you good Pico de Gallo.
Pico de gallo is best eaten the same day it is made, but it does keep for a day or two in the refrigerator if you have leftovers.
You could use food processor to make this, but I do not recommend it.. You can finely dice the ingredients by hand in the time it takes you to get our the food processor and then clean it up. Besides, I think hand dicing creates a more attractive dish.
Pico de Gallo
2015-05-28 20:10:16
Serves 6
Ingredients
1 onion, finely chopped
2 cups chopped ripe tomatoes, seeded (about 4 plum or 2 regular)
2 or 3 jalapeño peppers, seeded and finely chopped
½ cup fresh cilantro leaves, chopped
1 tablespoon freshly squeezed lime juice
Kosher salt to taste
Salt to taste
Instructions
Combine all ingredients and stir well.
Cover and refrigerate at least one hour.
Dining With Debbie http://diningwithdebbie.net/
Wondering about that Chipotle Chicken Black Bean Dip show above (oh my goodness, it's so good)? Look for it on
TasteArkansas
later this month.