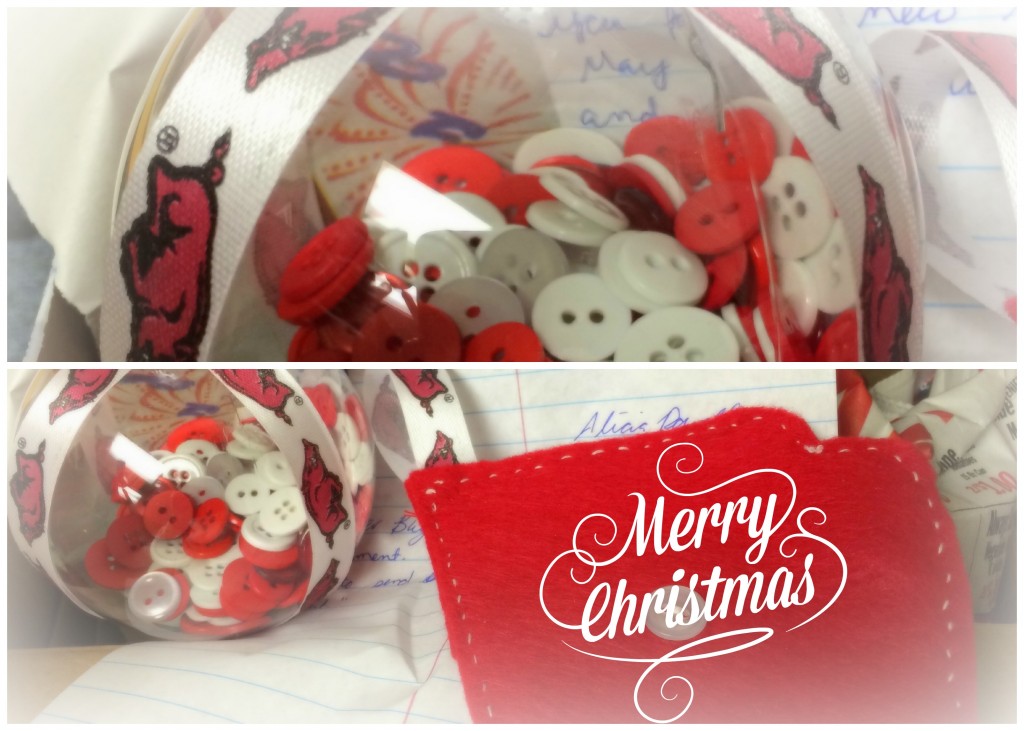 Today is the day when all Arkansas Women Bloggers who are participating in this year's secret ornament exchange will reveal the person to whom we have given an ornament and the one from which we received an ornament. It's a fun way for us to become more familiar with one another and to spread a little seasonal cheer.
I received an ornament – actually ornaments – from Alicia Dowell from Hope, a town southeast of my hometown. Alicia was also my secret ornament gifter last year. This year, however, I actually know her quite a bit better.
During this year's fall AWBU conference at Ferncliff, I had the chance to visit with Alicia personally and enjoy getting to learn more about her. Like me, she is a lover of books and foods. While our reading habits differ, we both agree that family, food and friends are very important and are to be highly valued.
Her precious Glitter Bug helped to make the ornaments that she sent. I love that Alicia knows how much Hubby and I love our Arkansas Razorbacks, and I also love that she let her little girl help share in such a fun project. That's a good mommy!
I also got to share some time with Alicia when several ARWB members were invited by Helena CVB to spend a few days there exploring all there was to offer, including a canoeing adventure on the Mississippi River. We both enjoyed exploring the rich history of this Delta town.
Alicia blogs at Simple Words by A where she shares about her love of all things family and home. She's a definite Pinterest and Instagram fan. You already know that I share those interests with her as well.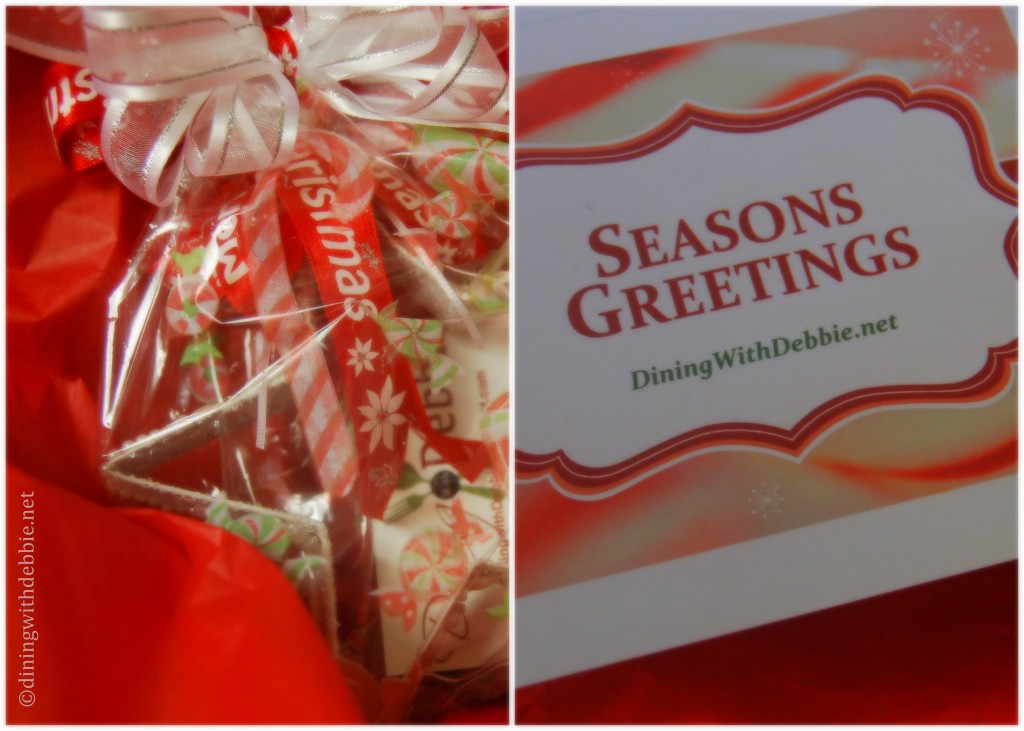 Jessica Bauer will tell you all about her precious family — hubby, two boys and a tiny baby girl —over on her blog, The Bauer Bunch. She just recently wrote a guest post on the ARWB web site where she talked about some of her favorite family traditions, especially the Christmas photo.
I enjoyed making this Christmas star for Jessica and her family. It is similar to the one I made last year for Kelly Mayfield, our Delta Moxie blogger. Perhaps, if I signed and numbered each one, they might become museum collector pieces in say a hundred years or more? Let me know about that, will ya'?
I really enjoy this little tradition of ours. It causes me to stop and think about old and new friends and the joy they bring to my life.
I wonder. What traditions do you have that help you realize the specialness of this blessed season?