Have I told you about the day I spent with Ree? You know. Ree. THE Pioneer Woman. That lady who's married to Marlboro Man, has four kids, homeschools, is a writer and photographer, has a show on The Food Network and lives out in the middle of nowhere Oklahoma? THAT Ree.
I did. Really, I did. Almost. Kinda' sorta.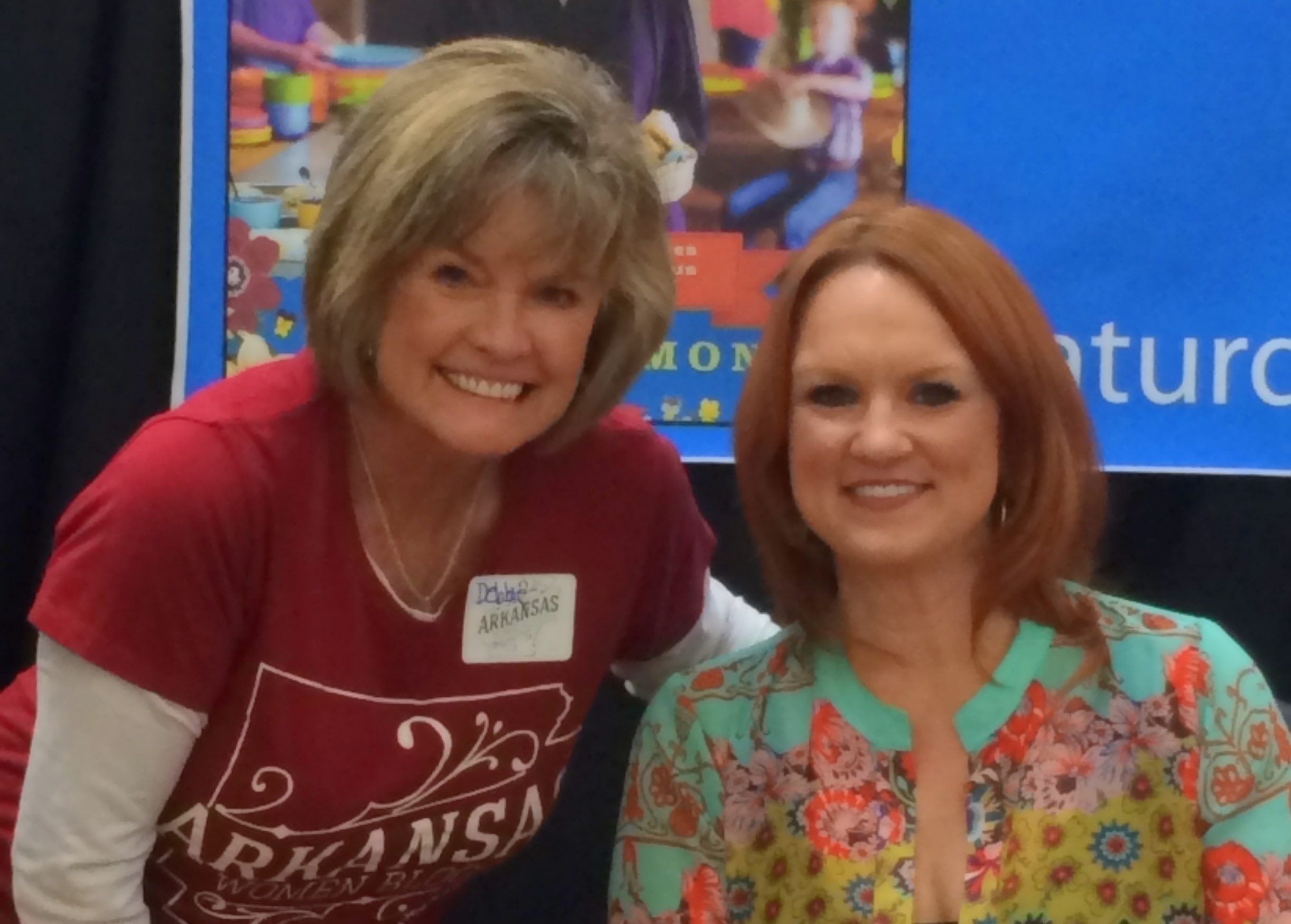 It's the reason that there's a little GIVEAWAY going on.
It was a friendly little visit with just me, Marlboro Man and a few hundred other souls who met up at Wal Mart in northwest Arkansas and stood in line for just a little bit in order to get our copies of her new cookbook signed.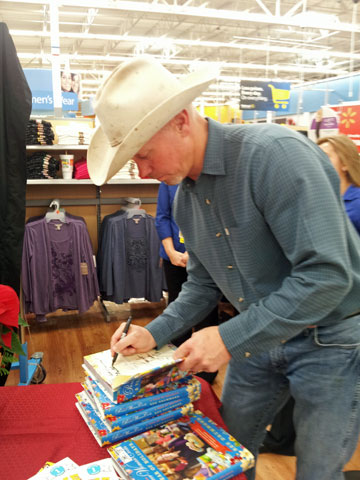 Marlboro Man (AKA Ladd Drummond)
Photo Courtesy of The Park Wife
I wasn't good about taking pictures like some of my blogger buds were. I mean I had a CART LOAD of books – mine, the man's behind me (Wal Mart, you can thank me for convincing him that he needed to buy a couple more of the books for Christmas gifts.), and the sweet young mother's in front of me. (I am now Nana to her 2 year old Cutest Little Boy Ever – except for Perfect Boy, that is.) I made tons of new friends.
And even though she probably doesn't realize it since the Wal Mart at Pleasant Grove sold out of their 800 copies of her new book and had to gather up bunches more from other stores in the area, The Pioneer Woman (my BFF) probably sold a bunch of her cookbooks because I stood in line over four hours hawking them for her. Thank you very much!
You can go visit some of my Arkansas Women Blogger buddies and check out their experiences at the event. They are all pretty cool ladies; I think you'll enjoy getting to know them.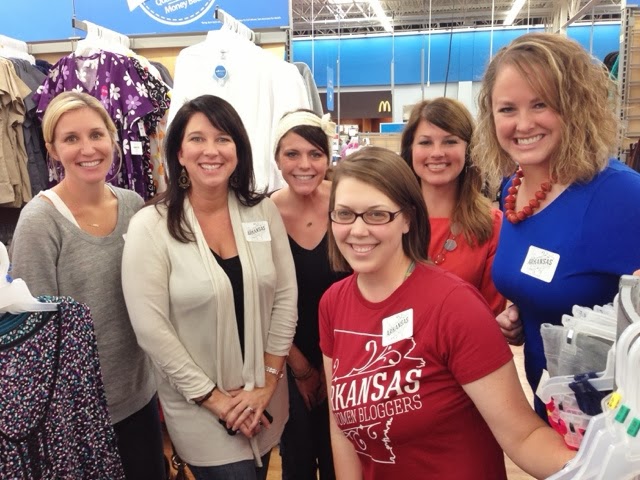 Arkansas Women Bloggers
Photo Courtesy of Big Pitt Stop
And after you're finished visiting their blogs, reading all about their adventures, tell them "hi," then come on back here and enter this little giveaway for a SIGNED (by PW and MM) copy of A Year of Holidays Cookbook.
The giveaway ends at midnight, November, 30. One winner will be randomly selected on Sunday, December 1 (yikes!).
Now, wouldn't that make a nice present for someone — perhaps yourself? And then you could make this yummy PW peach cobbler just like I did.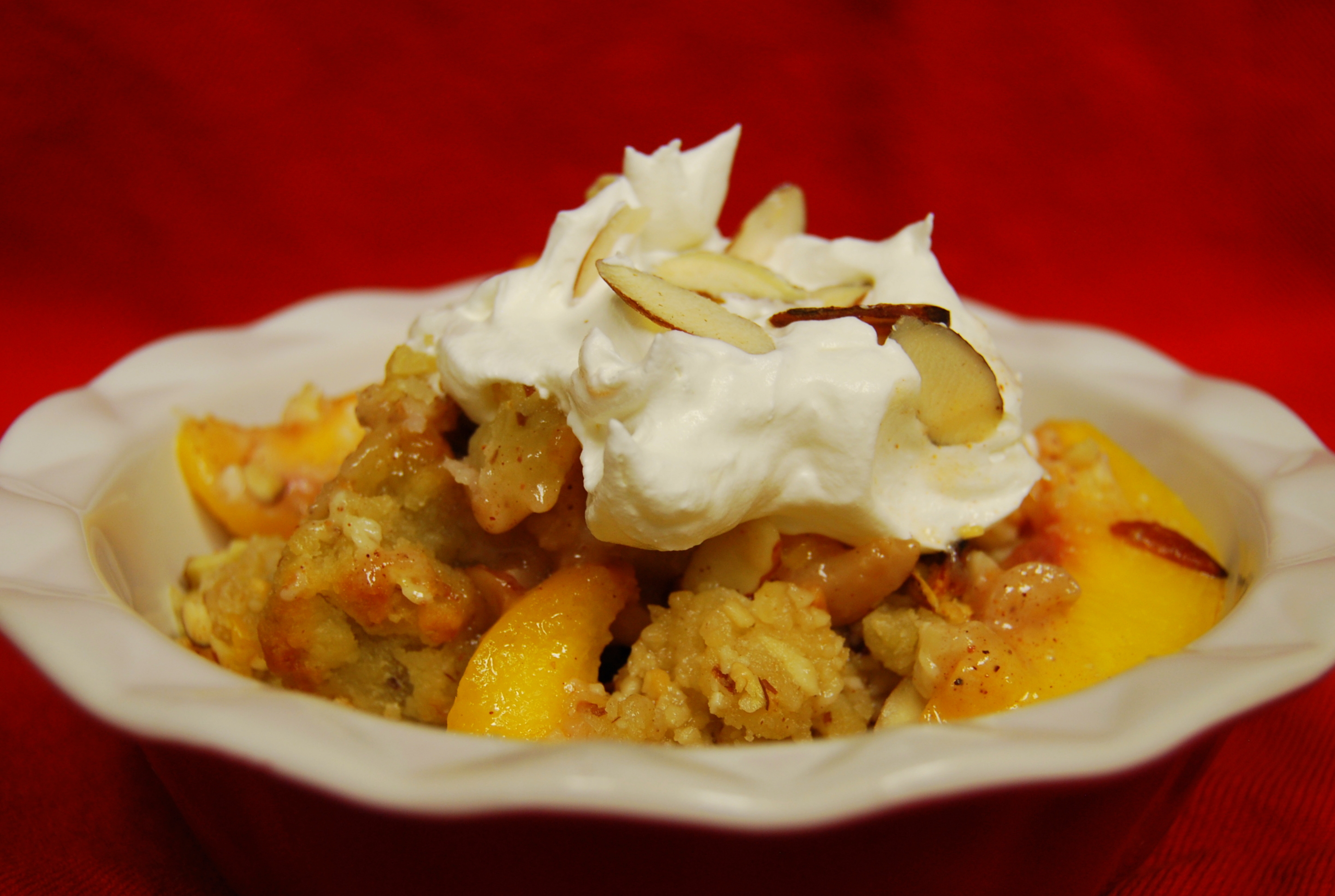 Here's how to enter:
Follow DiningWithDebbie in Facebook.
Follow DiningWithDebbie on Pinterest
Follow DiningWithDebbie on Twitter
Follow DiningWithDebbie on Instagram
Follow DiningWithDebbie on Foursquare
Be sure to leave me a comment on each one when you can and on the blog to increase your opportunities. If you're already a follower, THANKS, and let me know that as well. If you aren't on any of these, just tell me in the blog comments which Pioneer Woman recipe or dish you think you like best. I know; it's a tough choice.
Happy Thanksgiving Ya'll.