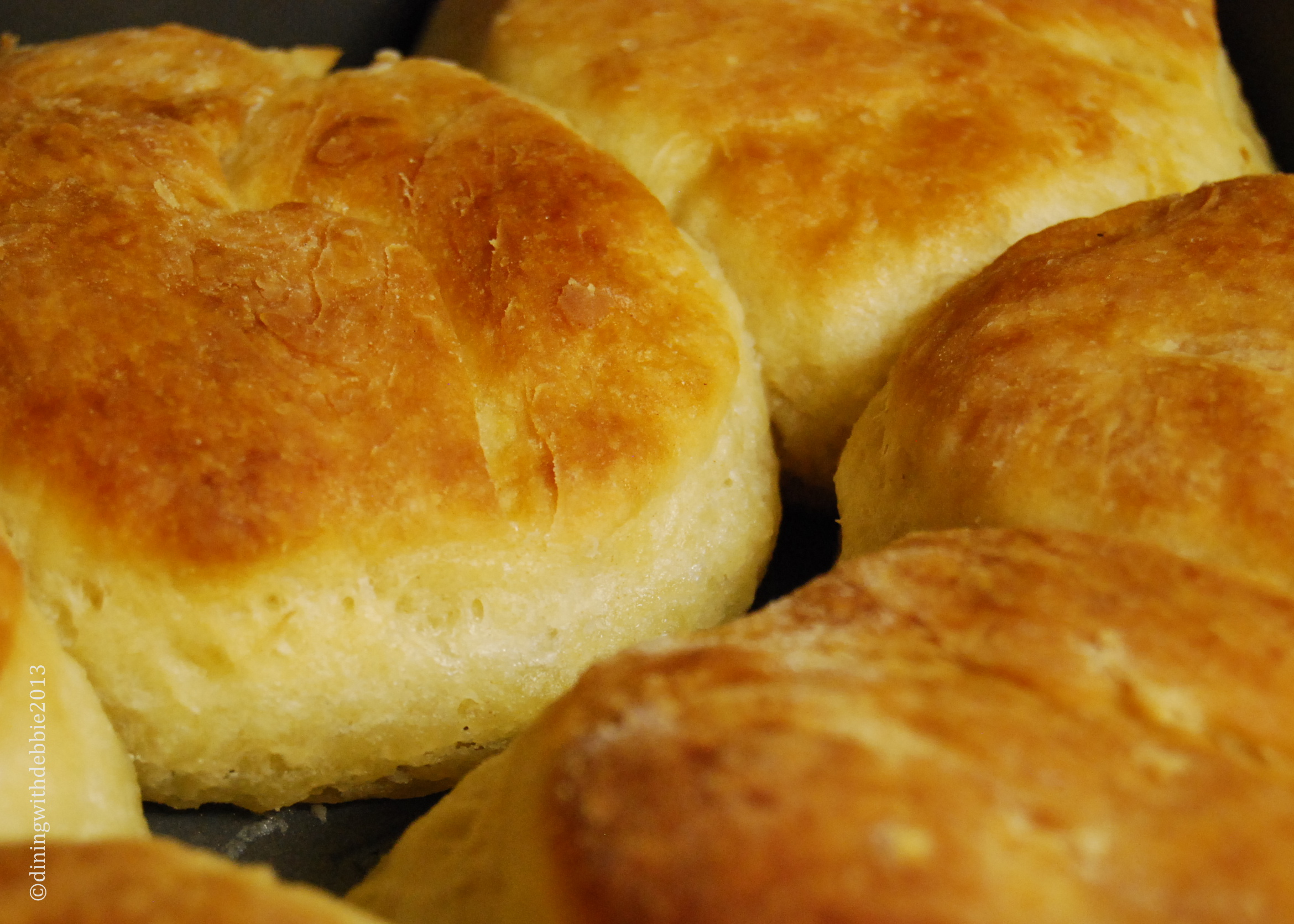 Next to Mr. Reed's Mystery Rolls, Sally Brown's Angel Biscuits rank up there as one of my all-time favorite breads. It's a cross between a biscuit and a yeast roll really and easily crosses the line for whichever one you need on your menu. Delicious on their own without anything added, they are pure heaven when adorned with a pat of sweet cream unsalted butter and some homemade jam or wildflower honey. Now my mouth is watering big time.
Sally Brown is the head of food services at our church. I'm not sure what her official title is, but whatever it is, she's the go-to person if you are planning any food event at First Baptist Church. She prepares lunch twice a week for our noon Bible study which Hubby and I attend. How she does that and keeps it fresh and varied is a remarkable feat in and of itself. Rarely does she know exactly how many of us will show up, but there's always more than enough. And then there's the Wednesday night fellowship meal. We're talking a couple of hundred people or so with at least two menu options each week. I can't even imagine how many times she's in that kitchen preparing for one event or the other. Needless to say, she is one busy, busy lady. And she always seems to have a smile on her face.
And I think creating a meal for my Bunco group is a challenge!
She and Hubby have a "one-up" relationship. He likes to tease Sally about her food preparation, always asking when she's going to learn to cook. She just dishes it right back — with no mercy. I love that! I really appreciate that she lets me know right away when she thinks he's been heavy-handed with the salt shaker again. It takes both of us to keep him reigned in.
I've been making angel biscuits for years, but Sally's are just a little different. They are definitely lighter than mine, tending toward the yeast roll side. While she generally makes hers smaller than the ones pictured, they work equally as well in whatever size you desire. The recipe makes a soft dough, so they would be difficult to make into cloverleaf or similar shapes without adding additional flour. While I don't generally do that, just know that it can be done.
If you are needing an easy-to-make, make ahead bread for your holiday table, these would be perfect. Let me know if you give them a try.
Oh and if you should meet up with Sally, be sure and tell her, "Thanks.' She might even give you a cookie.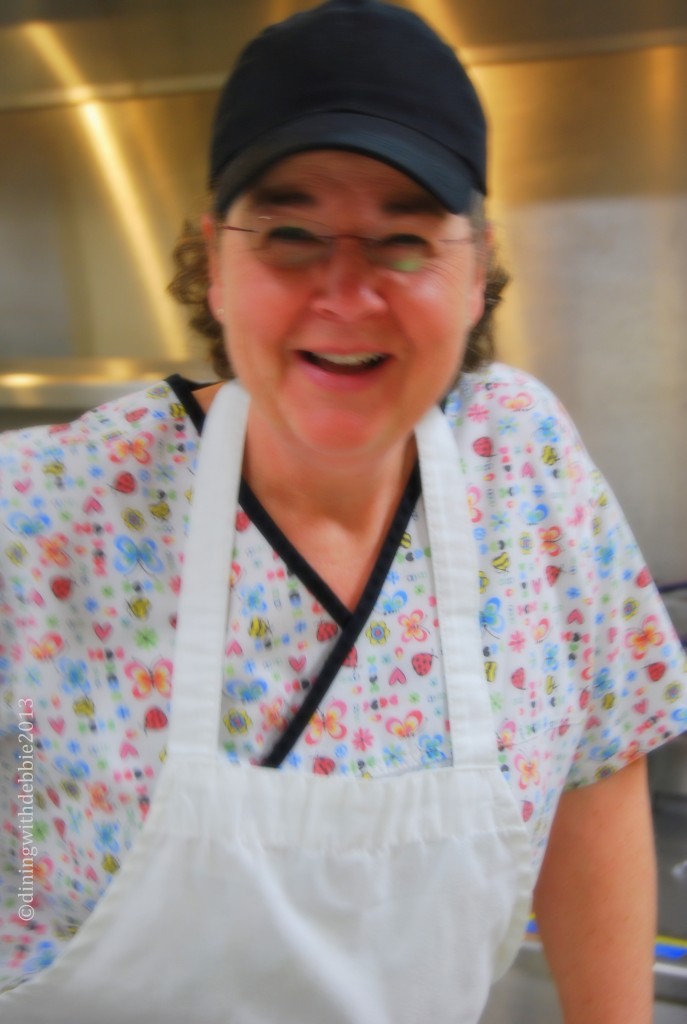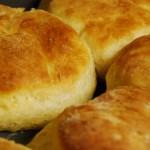 Sally Brown's Angel Biscuits
2013-11-11 07:39:25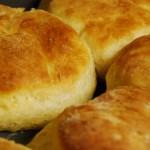 A light, fluffy biscuit or yeast roll that's heaven in your mouth!
Ingredients
1/3 cup plus 1 tsp. granulated sugar
1/2 cup water
1 package instant dry yeast
5 cups all-purpose flour, more for rolling the dough
1 Tbs. baking powder
1 tsp. baking soda
2 tsp. salt
1 cup shortening
2 plus cups buttermilk
1/2 cup unsalted butter, melted for finishing
Instructions
Coat a baking sheet with nonstick cooking spray and set aside.
Warm the water in a small saucepan. Stir in 1 teaspoon of sugar. Add the yeast and stir until dissolved. Allow the yeast to proof (bubble).
Sift the flour, remaining 1/3 cup of sugar, baking powder, baking soda, and salt into a large bowl. Cut in the shortening with a pastry blender until the mixture looks like coarse crumbs.
Add the buttermilk and the yeast mixture and stir until well mixed.
Turn the dough out onto a lightly floured surface and knead 3 or 4 times.
Roll the dough out until it is about ½ inch thick and cut into rounds with a 2-inch cookie cutter. Place on the cookie sheet, covered, and let rise until doubled in volume, about 45 minutes.
Preheat the oven to 400 degrees while the biscuits are rising. Bake the biscuits for 10-12 minutes, or until golden brown on top. Remove from oven and pour 1/2 cup butter that has been melted over the tops. Serve warm.
Notes
These freeze especially well after baking. Bring to room temperature and warm 15 minutes or so in a 200 degree oven.
Dining With Debbie http://diningwithdebbie.net/