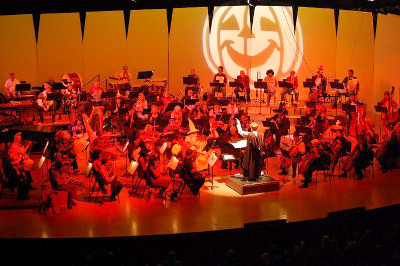 On October 12 and 13 the Arkansas Symphony Orchestra will present the first of it's Acxiom Pops Live! Series – Halloween Spectacular sponsored by Arkansas Blue Cross and Blue Shield at Robinson Center Music Hall in Little Rock, and I have two tickets to giveaway to one of my readers. These are our center orchestra personal seats for the October 12, 8 p.m. presentation. I have not been compensated by anyone for them, and I am very pleased to be able to offer them to you.
We have been regular subscribers to the Pops Live! series for several years and have benefitted from many wonderfully entertaining performances. Unfortunately, we have prior commitments for the October 12 performance and cannot attend. Our loss is your gain.
If you really want to get in the spirit of the evening,you are encouraged to dress in your "Halloweenery" like the members of the orchestra will be doing. I'm not sure what kind of "tricks" they will be doing, but you'll be sure to be "treated" by familiar favorites, featuring classics from Wagner, Blerlioz and Liszt to movie music from Williams and Elfman.
It's really simple to enter. Just leave me a comment with your favorite song from the program listing. Winners will be selected at random on October 5 and announced on October 6 in time for the tickets to be mailed. Sounds like a "spooktacular" deal to me!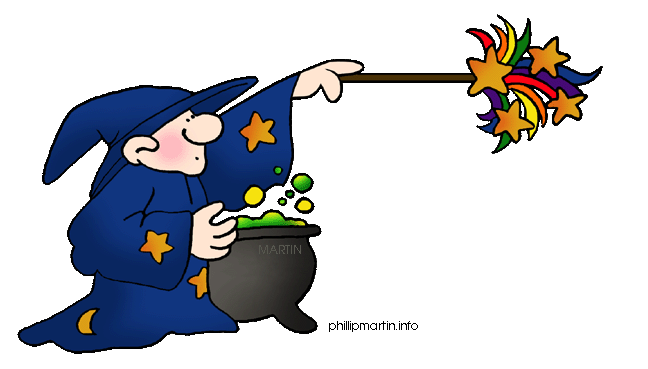 Program

RAY PARKER, JR./B. Holcombe—Ghostbusters
JOHN WILLIAMS—Superman March
DANIEL ELFMAN—Edward Scissorhands: Main Title
MODEST MUSSORGSKY—Night on Bald Mountain
JOHN WILLIAMS—Jaws: Main Title and First Victim
MARK SNOW—X-Files: Main Title
RICHARD WAGNER—Ride of the Valkyries
INTERMISSION
MICHAEL JACKSON/B. Holcombe—Thriller
KLAUS BADELT/T. Ricketts—Pirates of the Caribbean
JOHN WILLIAMS— Harry Potter and the Sorcerer's Stone:
· Movement I (Hedwig's Theme)
· Movement IV (Harry's Wondrous World)
Carl Anthony, Celeste
DANIEL ELFMAN—Music from Spider Man
JOHN WILLIAMS—Star Wars: Main Title